When you are looking to buy a new freestanding soaker tub, there are countless options out there for you to consider. Today, we want to make your process a little easier by sharing Tyrrell and Laing, world-class luxury bathtubs with you. 
T & L Bathtubs can be found in homes around the world as well as prestigious hotels such as Four Seasons, Ritz-Carlton, Park Hyatt, St. Regis, Hilton and Seminole Hard Rock Hotel and Casino, just to name a few. For a little extra inspiration, you can browse more of our hotel partners and projects here. 
In this blog post, we are going to break down which soaking tub is best, depending on what your needs are. From small spaces to tall people, modern to classic to retro, and so much more… T & L has the best bathtub for any bathroom. 
Best Selling Soaking Bathtub 
Our Oceanus bathtub is designed for the bather who loves luxury and appreciates a fresh, clean look to complement their bathroom style. This tub is ergonomically designed to contour to the shape of your body, making sure your soak is pure relaxation for as long as you like. 
This hand-crafted stone resin tub is made from our proprietary InspireStone™ stone resin.  Appealing to the senses, our luxurious silky smooth finishes are warm to the touch and maintain heat longer than other tubs, ultimately elevating your bathing experience.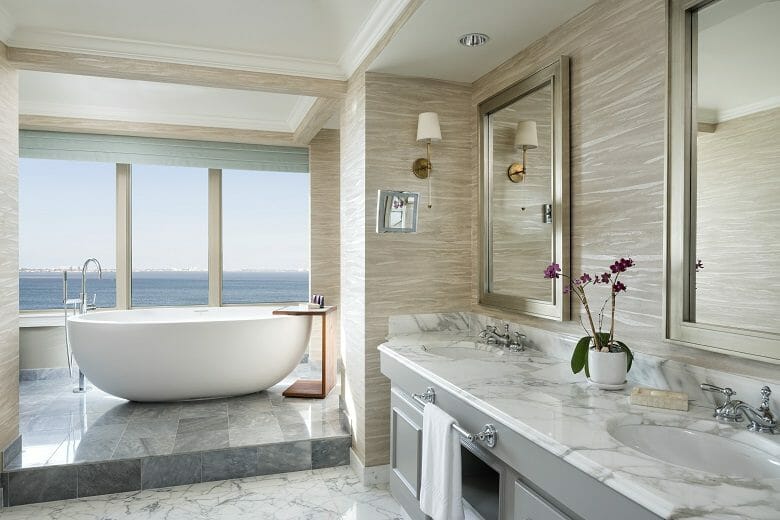 Soaking Tub for Small Bathroom 
Just because you have a smaller bathroom, does not mean you have to sacrifice a luxurious soaking tub. Our best soaking tub for small spaces is hands-down the Rosebud bathtub. Our exquisite Rosebud Bathtub features graceful back support for an unforgettable bathing experience for one bather.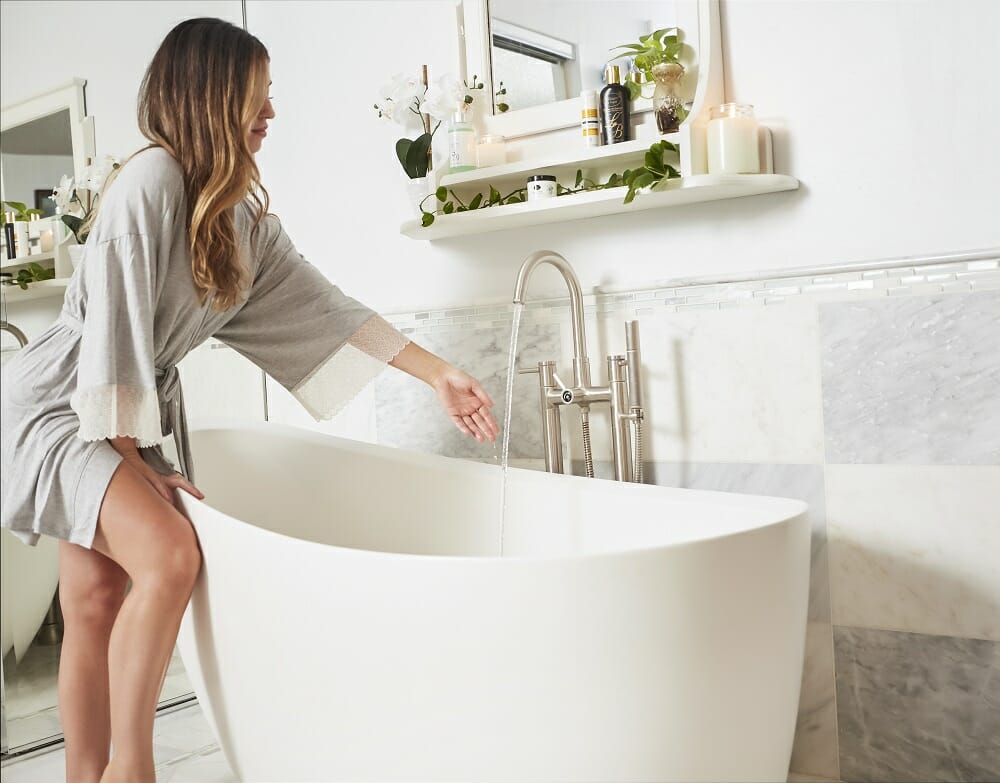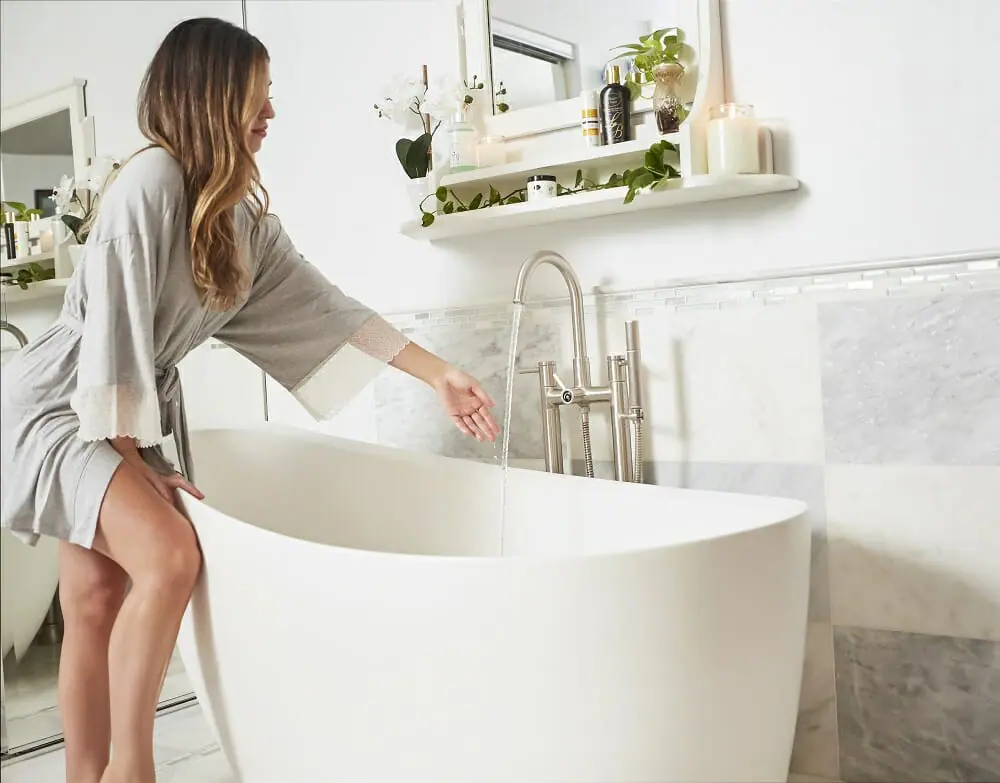 For a more classic freestanding bathtub appeal, the Petit is a small freestanding bathtub that is the perfect solution for those with limited space. Don't be fooled by its size, it may be small but stands out in a big way with style and practicality for a smaller bathroom where space is at a premium.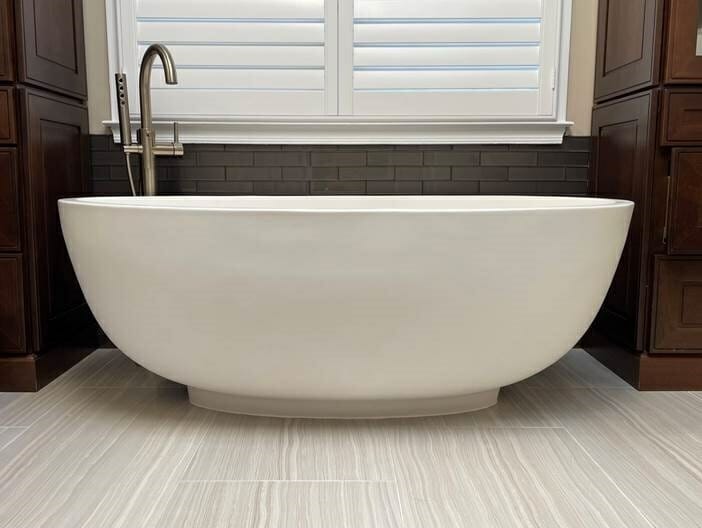 Soaking Tub with Jets 
Whether you are an athlete, a busy parent, or had a stressful day at work, take the time to promote your well-being with optimal relaxation in a jetted freestanding bathtub. T & L offers a sensual hot air massage system in our Imperia, Oceanus, and Adoni freestanding Bathtubs.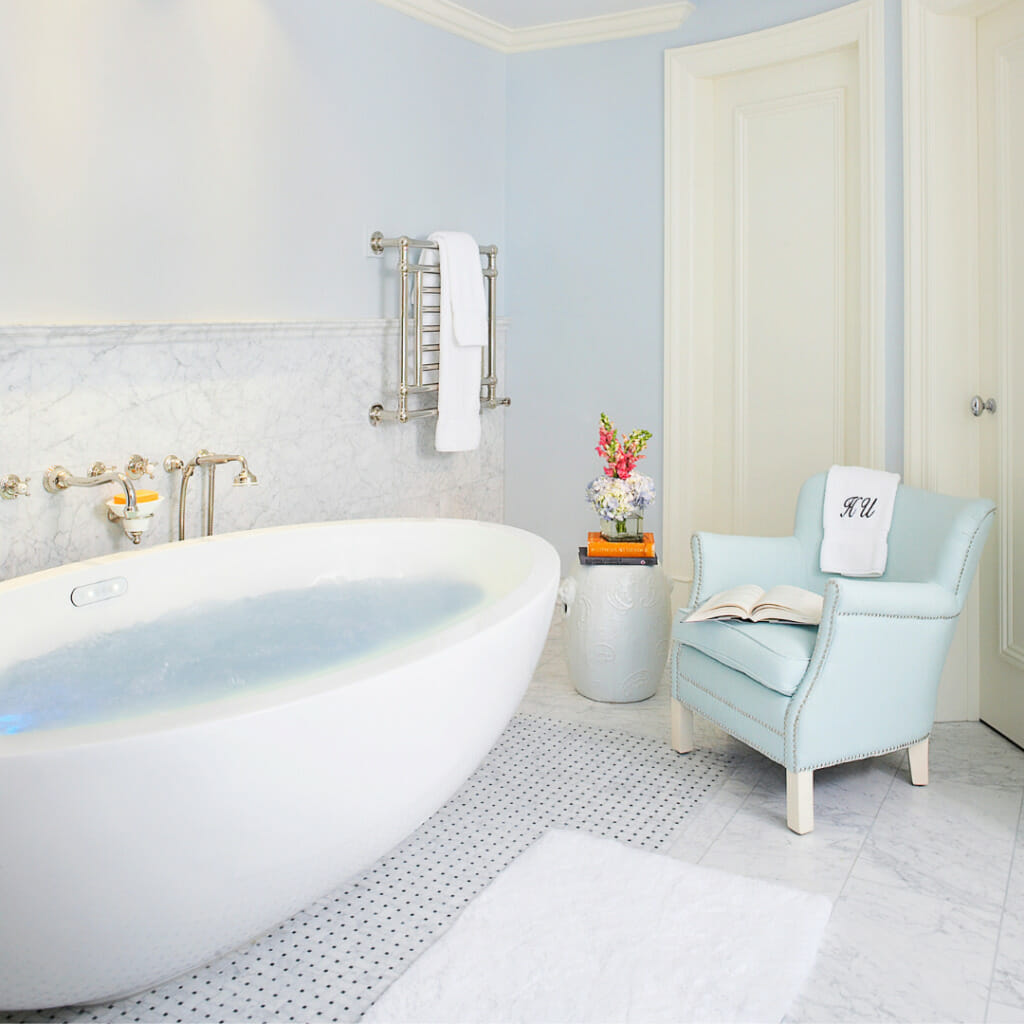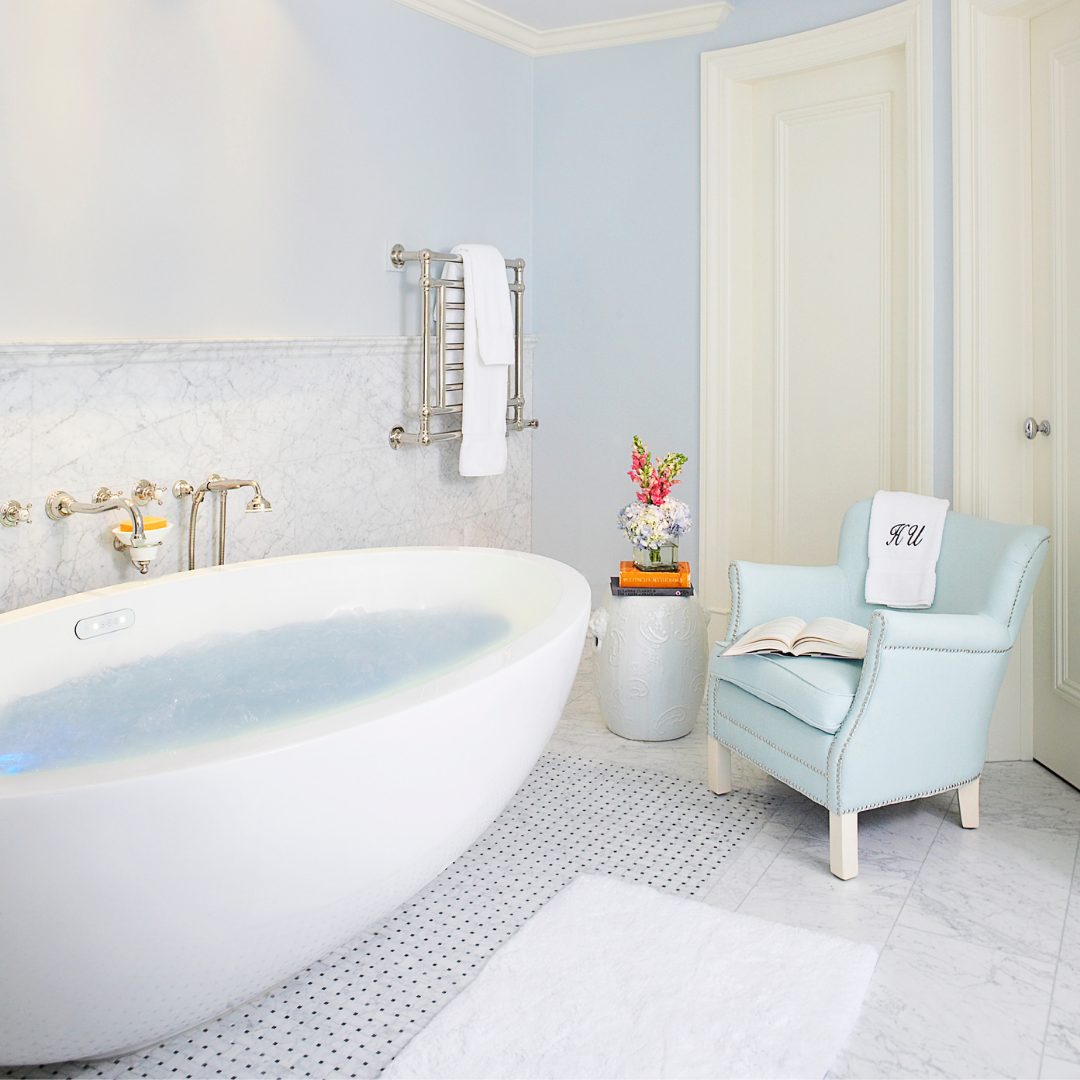 Our jetted tub option allows you to transform and heighten your bathing experience, improve your overall wellness, relax and revive your body!
Soaking Tub Without Overflow 
Our Romantique Bathtub, the most romantic tub on the market, features plenty of soaking space for two people, has a center drain for maximum comfort, and does not feature an overflow so you can enjoy as deep of a soak as you like – up to about 18". Sit back, stay a while, and soak up the romantic luxury.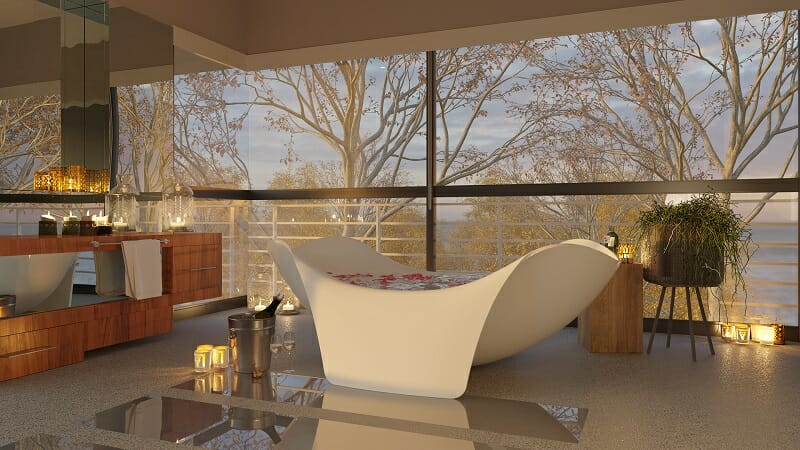 Quick Links: