Tyrrell & Laing Brochures
Would you would prefer printed versions of these brochures?
We have our Deluxe Lifestyle Bathtubs brochure, plus some mini client brochures.
Click on the button below, complete the form and we'll send them to you free of charge.
Our Contemporary Bathtub Collection brochure is only available as a download. See the link below.
Our Deluxe and Contemporary Bathtub collections
Hotel and Resort Projects
Park Hyatt, Hyderabad, India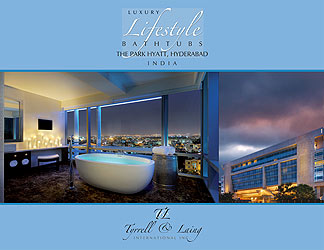 Roundhill Hotel and Villas