Athena Freestanding Bathtub
The Athena freestanding bathtub is the epitome of beauty and craftsmanship. Its asymmetrical design is great for an alcove installation or as the main centerpiece in your bathroom.
Take your bathroom design to new heights with our black bathtub finishes. Partnered with our black basins, your bathroom will be transformed into a luxurious escape. 
Available in five sizes to cater to your bathroom design needs. 
It is also available in either our proprietary InspireStone™ stone composite material or solid surface in matte or gloss finishes.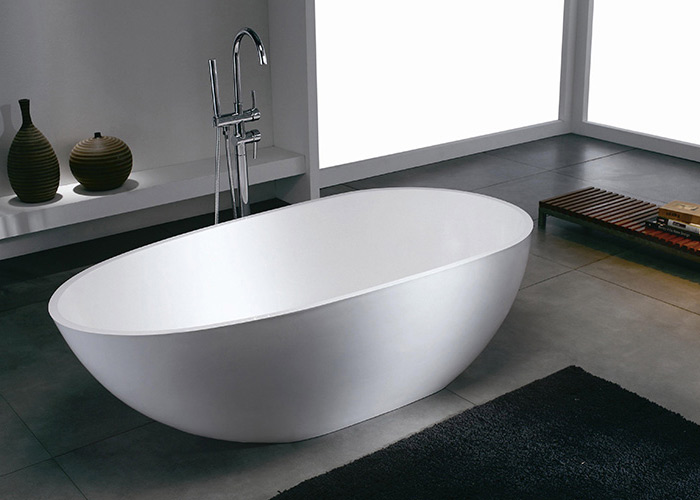 Athena Bathtub Specifications