Rosebud Freestanding Small Bathtub
The Ideal Bathtub for One Person
Our Rosebud Bathtub's end drain is the solution to replacing a standard tub or shower in a bathroom with limited space.
Glyn Laing, Tyrrell and Laing's Founder designed this tub to provide a sensuous, yet comfortable bathing experience for one person.  
Our InspireStone™ composite stone tub will enhance your relaxing sanctuary by retaining the heat of the water for a longer more enjoyable soak.
The tub can be installed in a condo.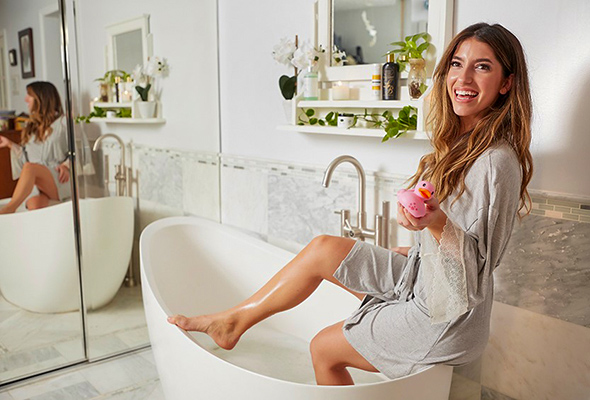 Rosebud Bathtub Specifications
Unconventional Aesthetic Curves