The Ultimate Small Soaker Bathtub
 Soak it all in!
The Petit is a small freestanding bathtub that is the perfect solution for those with limited space. 
The Petit soaker bathtub is made from our proprietary InspireStone® stone composite offering a luxurious bath. Our finishes are warm and soft to the touch, easy to clean, give the appearance of natural stone without the excess weight.
Stylish and practical for a smaller bathroom where space is at a premium.
Installed in residences and 5-star hotels around the world such as Four Seasons Punta Mita, The Cove Eleuthera, Bahamas and The Cosmopolitan Las Vegas.
Don't be fooled by its size, it may be small but stands out in a big way.
You might be interested in our Rosebud freestanding bathtub – an excellent solution for small bathrooms and confined spaces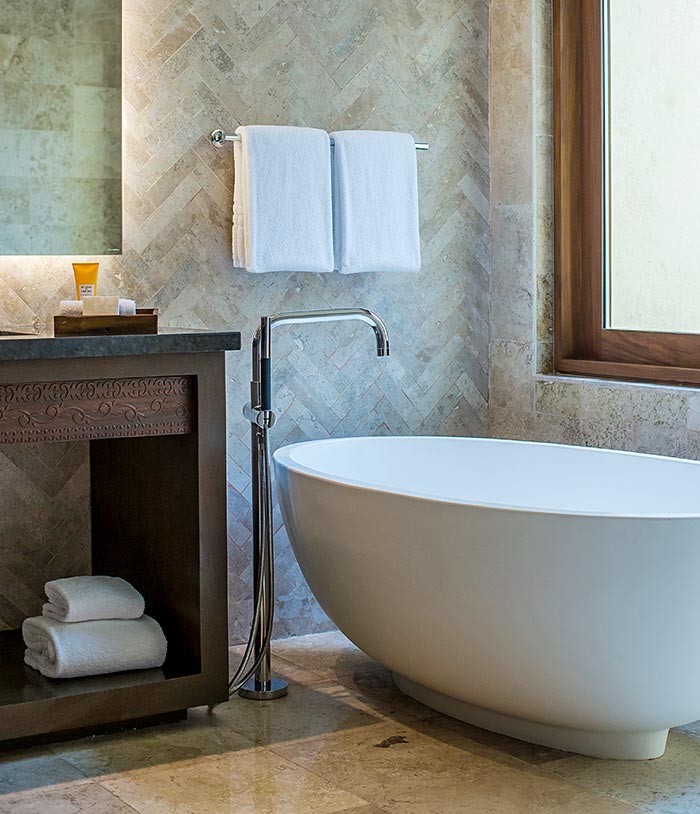 Petit Bathtub Specifications
"The Petit fits perfectly in my bathroom and the size is just right for me and my husband. I also want to thank you for helping get through this remodel. Its been fun but a lot of work. Your customer service is superior. You could not have been more obliging with all the samples and templates you sent me. Everyone that comes to look at my tub loves it. It is the WOW factor in the bathroom.
Thanks again,"
Pam Vincent