Contemporary Freestanding Stone Resin Bathtubs
Create A Spa-Like Experience at Home
Tyrrell & Laing luxury freestanding bathtubs and basins can be found in homes and hotels around the world. 
Our distinctive Contemporary Collection is made from our proprietary InspireStone® stone resin material.
Please reach out to us for samples. Our bathtubs are available in black, white, Onyx or Calcutta in matte or gloss options. 
We offer custom designs and custom colors with CUPC® and IPC® approvals. 
Complete your bathroom with our matching Contemporary Basins.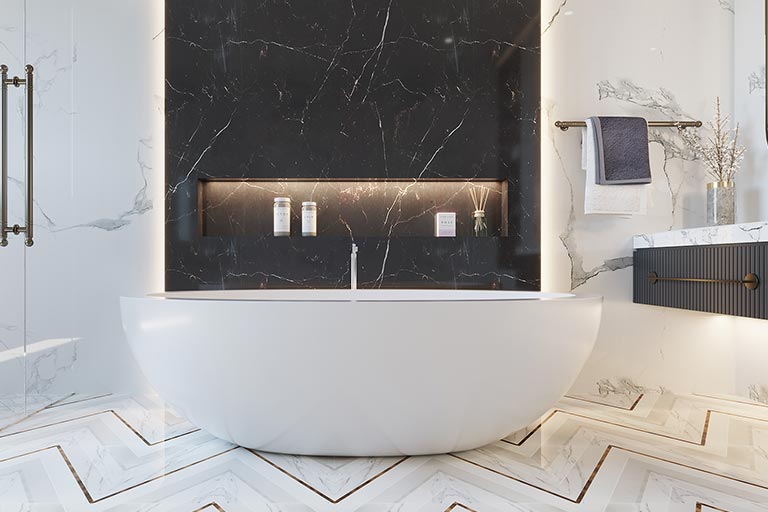 Join our community of bath lovers for monthly bathroom inspiration, new product announcements, and much more!
Receive 5% off your bathtub purchase when you join!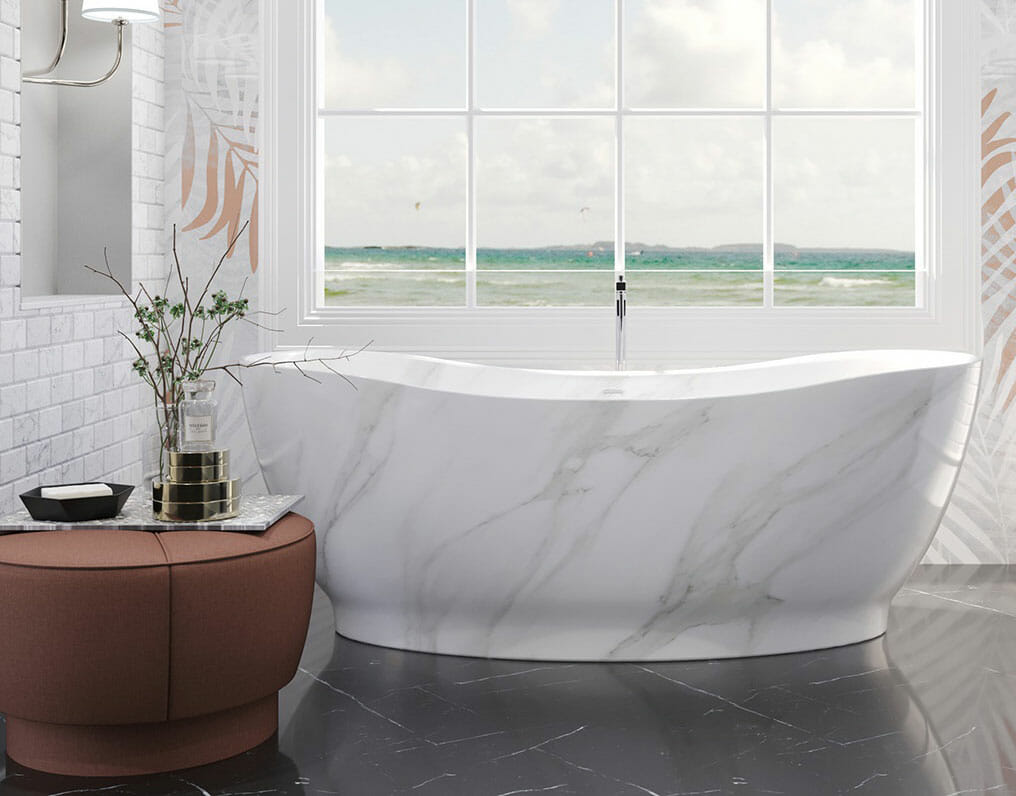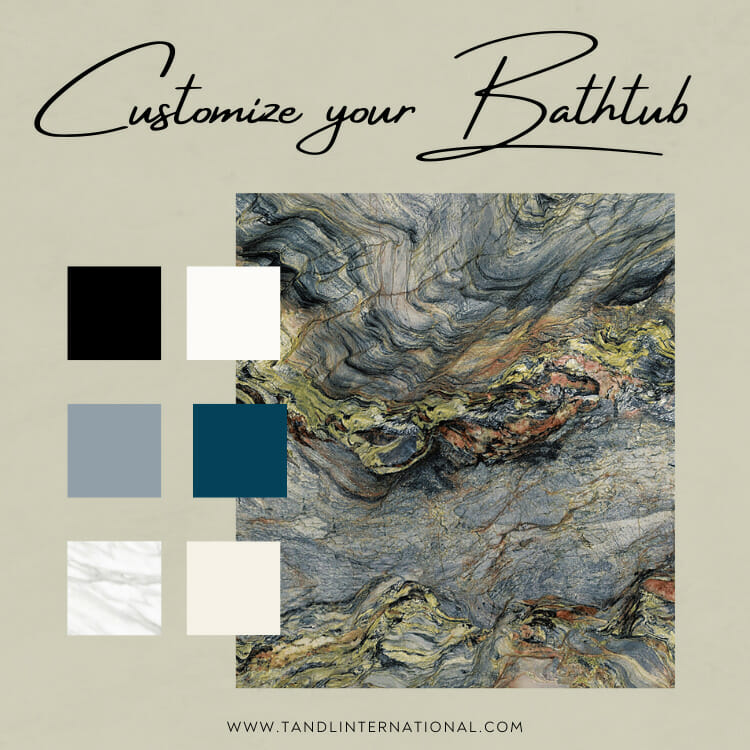 Custom Freestanding Bathtubs
Customize your bathtub to fit the design of your bathroom project. 
We can offer a wide variety of custom colors for projects. Please contact us for more information.
Our Contemporary Bathtub Collection is available in:
Our RAL color service allows you to fully customize your bathtub, contact us for more information. 
See some of our blogs for design inspiration and ideas:
Can you install a freestanding bathtub in an alcove? 
"LOVE, LOVE, LOVE my IMPERIA Tyrrell and Laing tub. It's the most beautiful tub in the world; it really set off my master bathroom!"
'I ordered two T &L bathtubs for my clients and they could not be happier with them. The tubs are so beautiful, comfortable and of high quality. Glyn and Jenna are very resourceful, assist with any question and give quick responses, they provide a great customer service from samples to install. Highly recommended , I can't wait to use another T & L for one of my projects."
'I love everything about my new T & L bathtub! They have done an excellent job with the design. Beautiful, contemporary, very comfortable, and the material they use keeps the water warm for much longer than my old tub. Another great feature is that the jets blow warm air, which feels luxurious and therapeutic. I soak in it every night, which I look forward to every day! Furthermore, the team at T&L is truly amazing. Very knowledgeable, helpful , and just a joy to deal with. The entire process from choosing the right tub to installation has been a very positive experience. I highly recommend T & L!"
'I could not be happier with the Tyrell & Laing tub I have been soaking in for years. It is visually and sensually very pleasing and makes me happy every day, whether I take a bath or not. I have never regretted the splurge we made when we purchased this tub for our remodeled bath. Glyn has reawakened my belief in customer service and she could not have been kinder, or more helpful. THANK YOU SO MUCH!"
"This is the second tub I have ordered from Tyrrell and Laing! Trust me when I say it is worth the cost. It's the absolute best soaker tub I have ever tried. I get so many compliments on it and people always ask me where they can get one. The customer service is excellent. They go above and beyond to be accommodating. You'll never regret your decision to purchase one."