Rosso Stand Alone Soaker Tub
Transform your bathroom into a luxurious haven of relaxation with T & L's Rosso stand alone soaker bathtub. 
The clean lines of this modern design provide a grand focal point for any luxury bathroom. A stunning eye-catching stand alone tub designed  with back support for ultimate comfort while bathing. 
All of our bathtub designs are the result of years of testing and passion for enhancing Bath Lovers' experiences around the World. 
Invite T & L Bathtubs into your home for a lifetime of pampering and relaxing.
Made in our proprietary InspireStone® stone composite material in solid black, white, Onyx and Calcutta.
Create the Bathroom of your Dreams Today!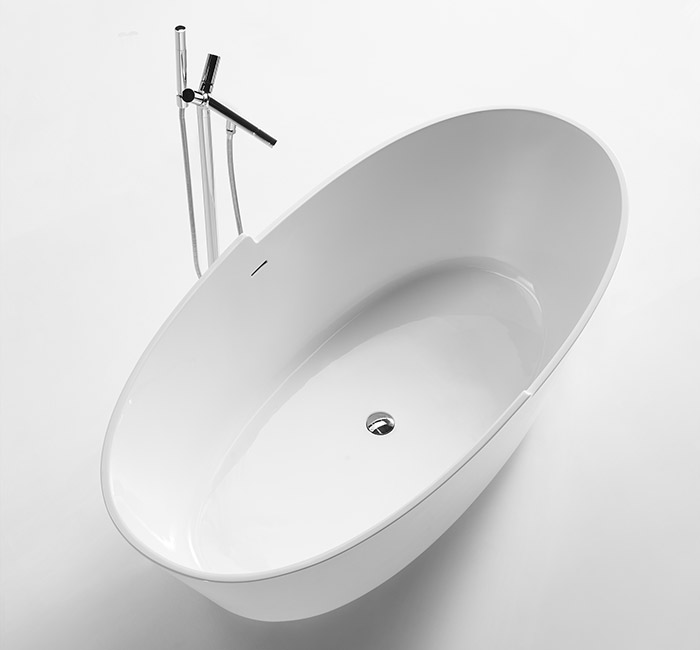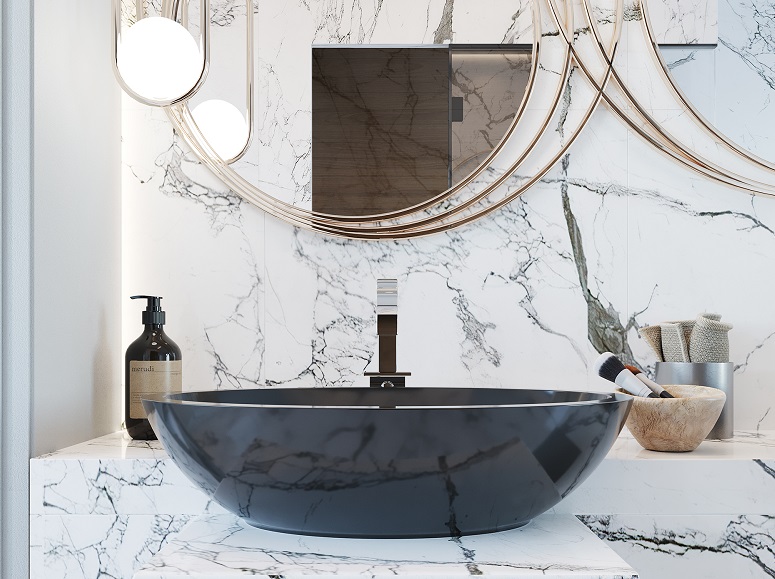 Solid Black Bathtubs and Basins
Our Contemporary basins are the perfect addition to your personal retreat.
With a sleek design and durable, seamless construction, our freestanding basins are available in a wide variety of shapes and sizes. 
They fit directly on a vanity slab, can be semi-recessed or under mounted.
Our beautiful black finishes provide a timeless sophistication to your bathroom design. 
A black freestanding bathtub is certainly a statement piece. It sets the stage for a dramatic hand-crafted work of art. 
Looking for inspiration? Read our Black Bathroom Accessory Blog
Are matte black bathtubs easy to keep clean? Read about it here.
Rosso Stand Alone Bathtub Specifications