Transform your bathroom with a few small upgrades to achieve an elegant, yet trendy design. Changing a few accessories are quick and easy and will make a big impact. Below you will find a couple of ideas to make your bathroom look and feel new and fresh!
Faucets and Accessories
Matte Black faucets are a perfect DIY upgrade you can do yourself.. Upgrading your faucet finishes will provide your bathroom with an entirely new and sophisticated look without having to change too much of your current design.
The main concern with black faucets are water spots. Depending on the quality and material, matte black faucets are fairly easy to keep clean. A quick wipe down when needed is all it takes to keep your faucets looking beautiful.
You will most likely want to change out your cabinet hardware to match. These minor changes are quick and easy and have a big impact.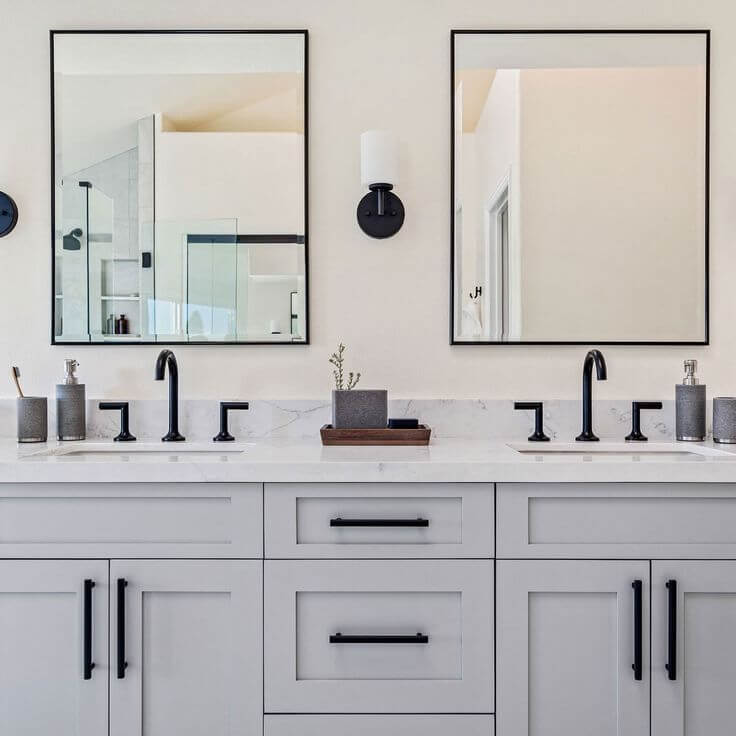 Mirrors
Adding a statement black mirror will tie in really well with the hardware in your newly designed bathroom. Large mirrors are an incredible asset as they have the capability of tricking our minds into thinking the room is larger than it actually is. So, we say – the larger the mirror the better!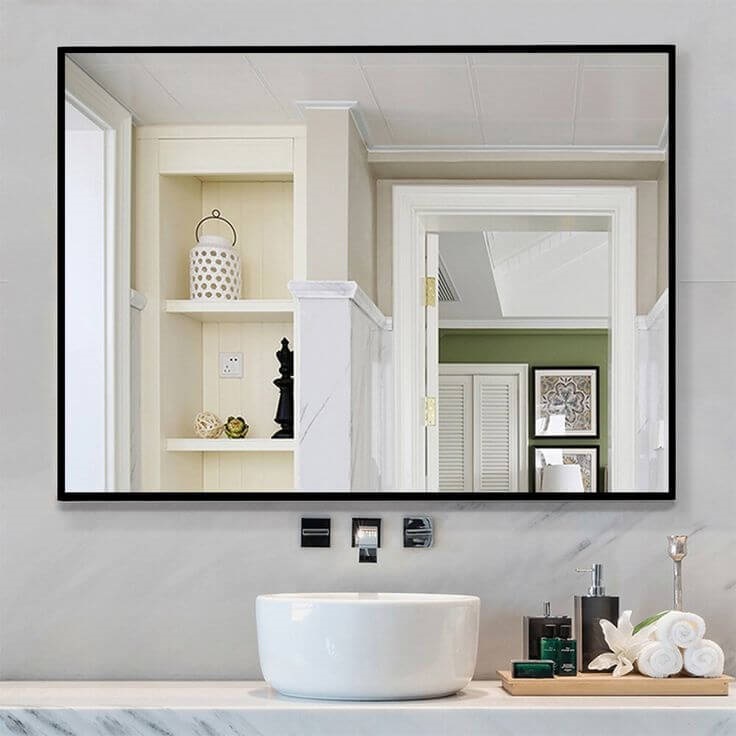 Black Bathroom Rugs
Rugs add a softness to any room. Since bathrooms are typically tile, a rug serves the purpose of adding a "warm" element, and of course having something dry to stand on as you get out of the shower or bathtub. Adding a black or black and white rug will really complete your new bathroom look.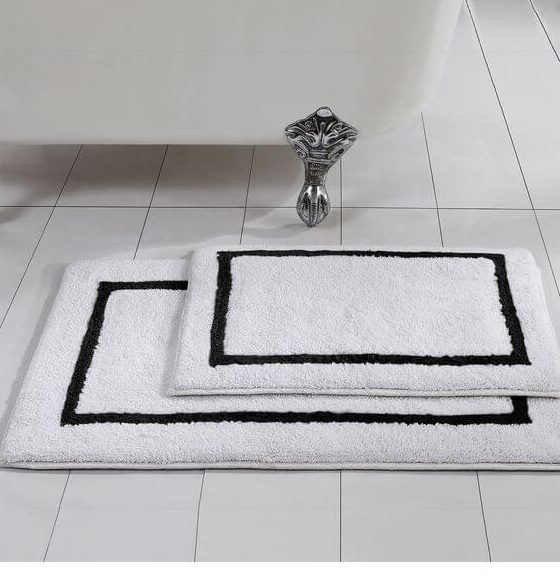 Searching for the best freestanding  bathtub material? Download our Guide Here!
Find our guide to the ideal size freestanding bathtub here!
Wait, can you install a freestanding bathtub in an alcove? Read our Blog Post Here!