Determining the best size freestanding bathtub for your bathroom isn't as complicated as one may think. Let's breakdown some options so that you can decide what will work best for your bathroom design.
Before you begin – measure how much space you have. This will help you narrow down your search and hopefully eliminate options that won't work for you. The average length for freestanding bathtubs are 55″-72″.
Rule of thumb: Allow one foot of space between the bathtub base and the wall on all sides. This allows enough room for cleaning and functionality.
Freestanding bathtubs have become increasingly popular. A freestanding bathtub is associated with grandeur and luxury. There are so many great options today that anyone can create their bathroom of their dreams without breaking the bank.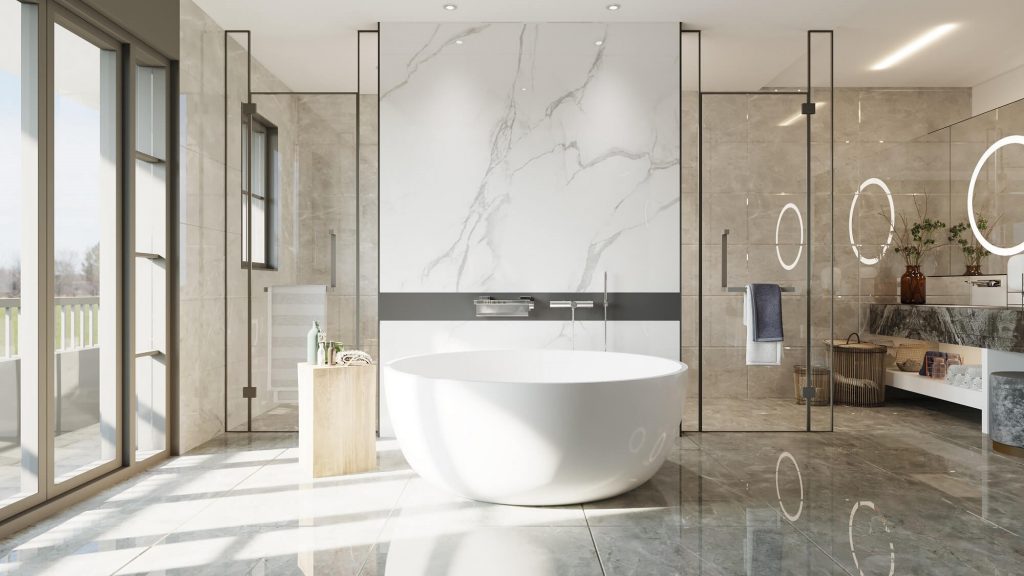 Next, you may want to think about who will be using the bathtub the most. Will your bathtub be used for single or two person bathing? If you have the space, a bigger bathtub with a center drain is always a great option for two person bathing. 
Will you be using the bathtub to bathe children? If so, the height of the bathtub may be important to you. It will be easier to bathe a child with a lower profile height. Typically freestanding bathtubs range between 15″-22″ in height. 
We have created a quick guide to help determine the best size bathtub for your bathroom.
Download:  Freestanding Bathtub Size Guide