Sustainable Bathtub Materials
T & L's Eco Freestanding Soaking Bathtub design provides an elegant blend of form and function while minimizing energy and water use. Helps protect and preserve the environment with its natural resources. It's our mission to provide the highest standard of service and performance for Eco GREEN designs, producing sustainable bathroom innovations that will enhance your bathing experience.
Without compromising comfort or luxury, our Eco Bathtub is the perfect solution to an Earth Friendly approach.
T & L InspireStone® stone resin material is sustainably sourced and GREEN® Certified. It is a fully recyclable material and free of harmful Acrylic resins and Aluminum Trihydrate. Conforms with LEED v4 criteria.
Proudly made in the U.S.A. to the highest standards in an EPA Certified Manufacturing Facility.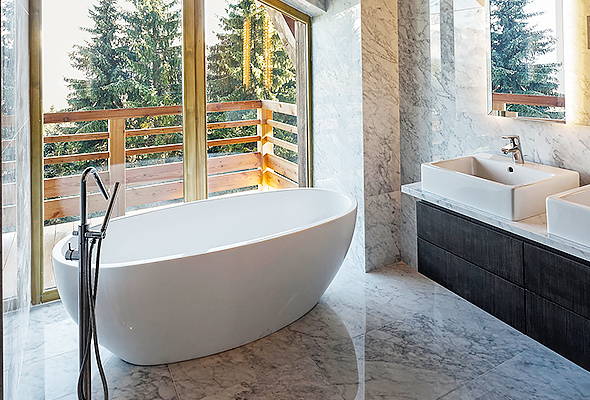 Eco Bathtub Specifications
The Earth Friendly Approach