Imperia freestanding Bathtub for Two
Transform your Bathroom into a Luxury Retreat
 Spacious Soaking Space
The splendor of our Imperia large freestanding bathtub puts it in a class of its own. Its magnificent appearance and craftsmanship makes it the focal point of any spacious bathroom. 
This ultra-deep freestanding bathtub is the epitome of luxury. Designed for two bathers with a comfortable sloping backrest and center drain.
An obvious first choice for homes and luxurious destinations such as:
The Penthouse in The Seminole Hard Rock Hotel and Casino, Hollywood, FL.
The Penthouse in The Cosmopolitan of Las Vegas
Available as a soaker tub or enhance your bathing experience with our hot air massage jetted option. 
Our proprietary InspireStone® stone resin material has the look and feel of real stone without the excess weight.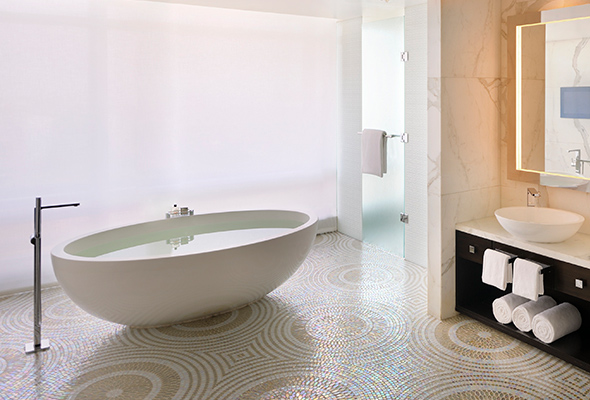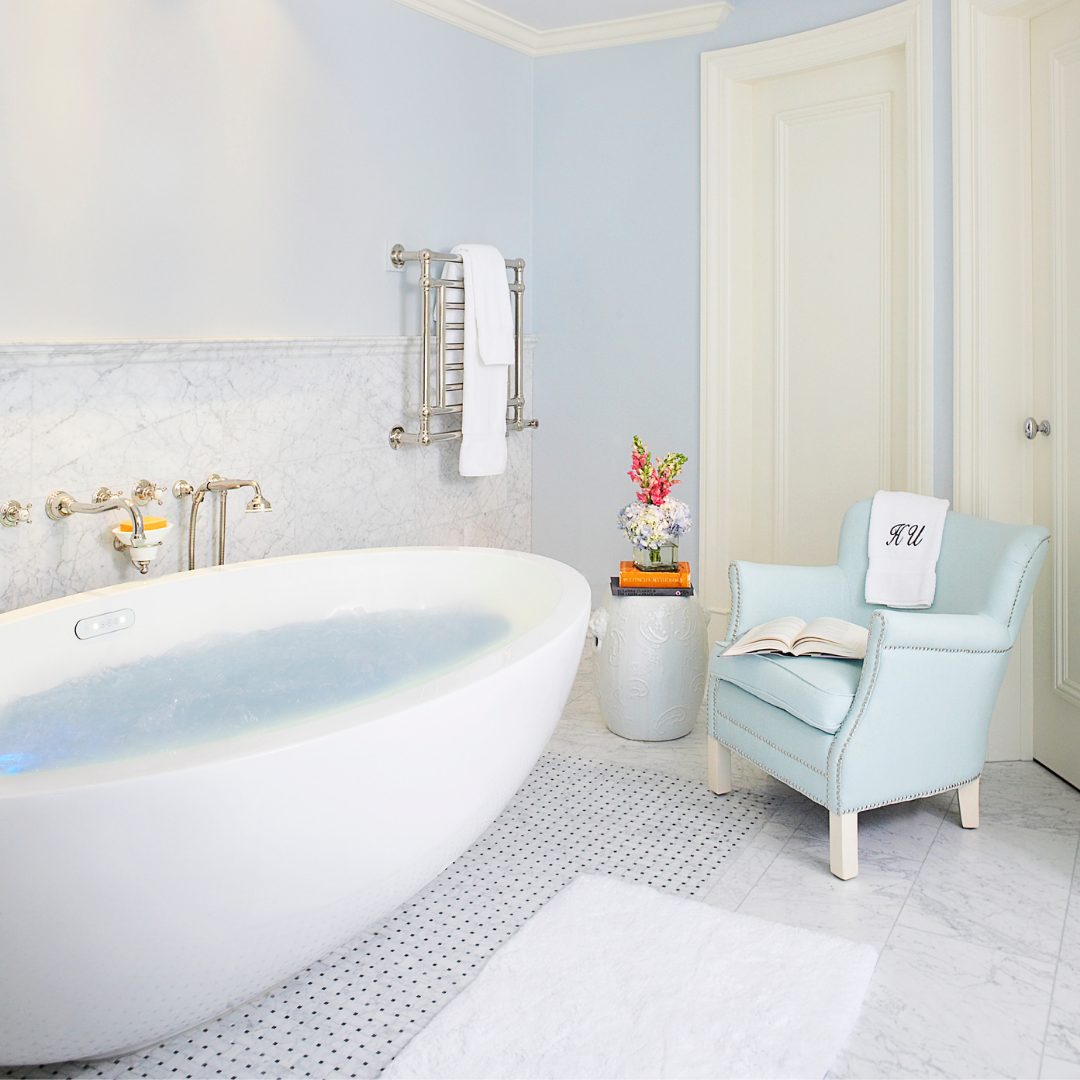 Imperia Bathtub with Jets
Want the best of both worlds? T & L's Imperia large soaker tub for two is available with our remote jetted option. 
Create an incredible in home spa experience with our innovative hot air massage system. 
Our remote self-cleaning system creates a soft cascade of warm air bubbles to enhance your bathing experience. Our Thermo Air Therapy systems gently massages, cleanses and detoxifies with the movement of the bubbles through tiny pin-hole jets in the floor of the tub (no hardware). 
Whether you are an athlete, a busy parent, or had a stressful day at work take the time to promote your well-being with optimal relaxation.
Read more about our Jetted Bathtub options on our Blog.
Get inspiration from some of our customers' bathrooms
Click on an image to see a larger version
Imperia Bathtub Specifications
A Magnificent Masterpiece
Imperia Bathtub at The Laughton Estate
Click on an image to see a large version
The Laughton Estate, now known as Harold's House, is nestled high upon a 200 foot bluff overlooking the Pacific Ocean. This magnificent 10,000 square foot estate was owned by Hollywood Actor Charles Laughton who filled the rooms of the house with Renoirs, Cezannes and Picassos. Charles taught acting classes in the home's downstairs theatre room. Among the regular attendees were Marilyn Monroe and Shelley Winters.
The large master bathroom boasts an Imperia freestanding tub on a beautiful white marble floor and has extensive views over the grounds and ocean.
For more information on the Imperia request a printed brochure, or download an electronic brochure.