The Park Hyatt, Hyderabad, India
A 5-star Luxury Hotel in Banjara Hills, Hyderabad
The Park Hyatt Hyderabad is one of the most luxurious 5 star hotels in India. With opulent architecture and unparalleled service, it's not a stay but a journey that unfolds into rare and intimate experiences. 
Visitors can enjoy stunning art in the hotel, sumptuous suites, a lavish spa, gourmet restaurants, and well-stocked bars.
Tyrrell and Laing deep soaking Oceanus bathtubs were selected for the executive suites and the Imperia bathtub for the spa and the Presidential Suite.
Download a brochure by clicking on the button below.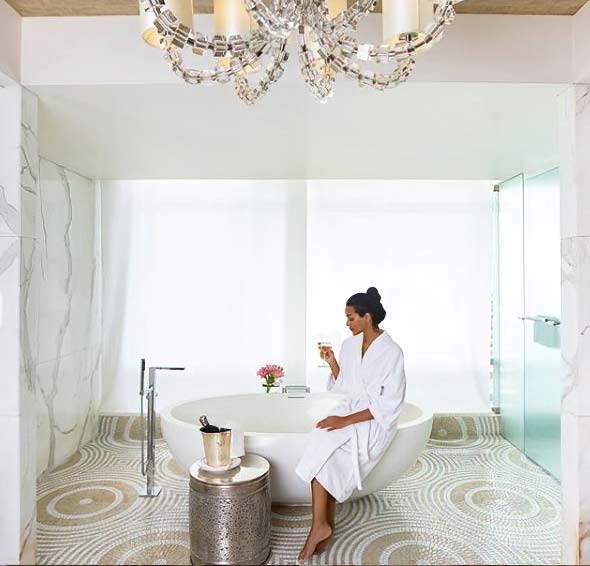 Get inspiration from these luxury bathrooms
Click on an image to see a larger version