Selecting the best bathtub for your bathroom is one of the many decisions you need to make when remodeling your bathroom. From faucets, finishes, and accessories the list goes on.
A major part of the process is deciding which bathtub material will best suit your bathing needs. We will explore a few of the more common bathtub materials with some positive and negatives.
What are bathtubs made out of?
Bathtubs have really evolved over time, a decision that was once pretty simple has now become overwhelming. Some materials are porous,  stain resistant, while others are brilliant at retaining the heat of the water for a long time.
In this segment we will break down a handful of the most popular options from Cast Iron, Acrylic, Stone Composite, Copper and Fiberglass.
Cast Iron
PROS: Cast Iron is an extremely durable material. A cast iron bathtub is made from porcelain and iron and then coated with enamel to prevent chipping.  This material will stand the test of time.
It is also non-porous, meaning that air cannot move through the surface. It is fully sealed and smooth.
The result of a non-porous material? It is more hygienic since it can be cleaned properly. This also means that it will retain the heat of the water for a longer bath.
CONS: Cast Iron is extremely heavy. It would be recommended to reinforce your floors before installing a Cast Iron Bathtub. This material is more expensive as well.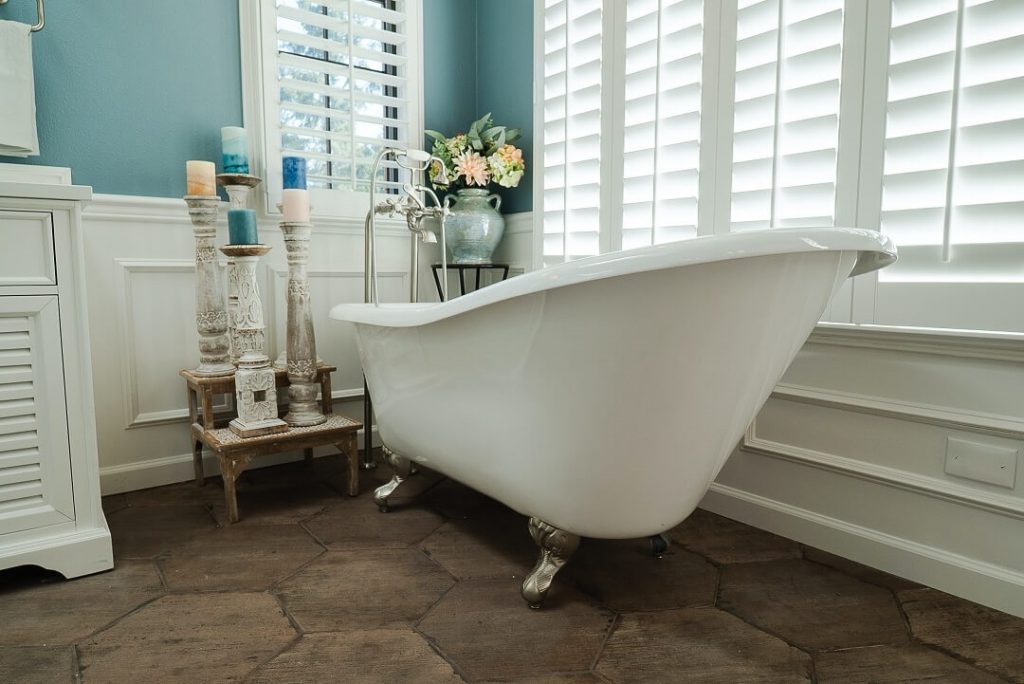 Acrylic
PROS: Acrylic bathtubs are extremely popular because they are affordable and lightweight. Acrylic material is also non-porous.
The lifespan of an acrylic bathtub is roughly 10-15 years.
CONS: Surfaces can easily be scratched. Caution will need to be taken with cleaning products as they can damage or discolor the surface.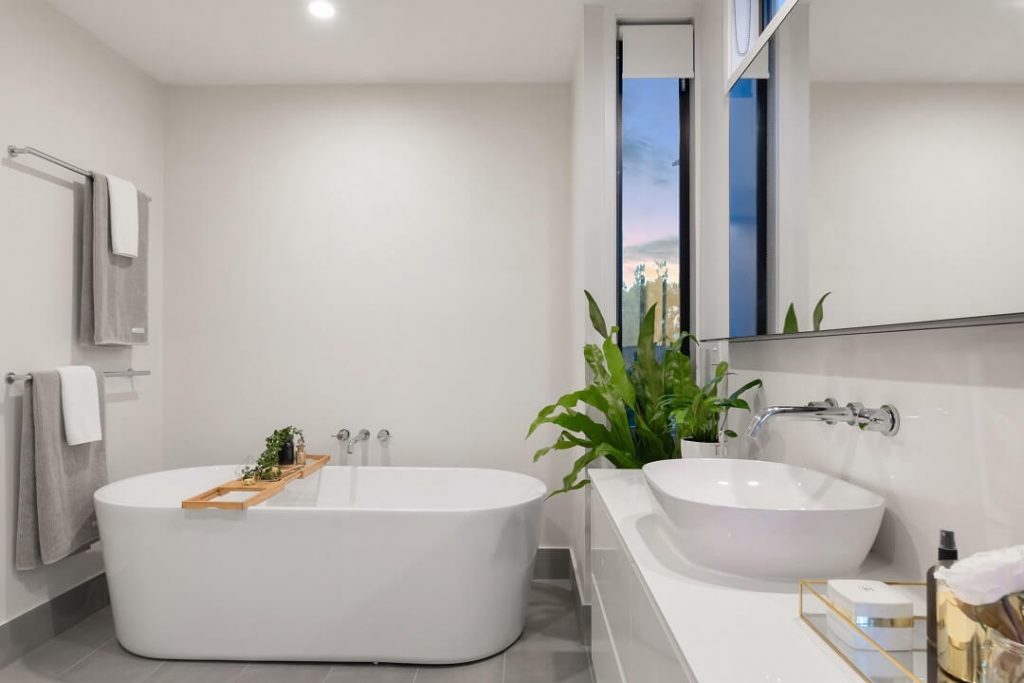 Stone Resin
PROS: Stone Resin imitates the look and feel of a luxury stone finish. It is non-porous, which is mold and mildew resistant and retains the heat of the water much like a Cast Iron Bathtub.
It has an incredibly long life-span and minor chips or scratches can easily be repaired. They have a gel-coat surface that increases their resistance to scratches, or minor damages that can occur during installation.
CONS:  Stone Resin Bathtubs tend to be more expensive than Acrylic or Fiberglass.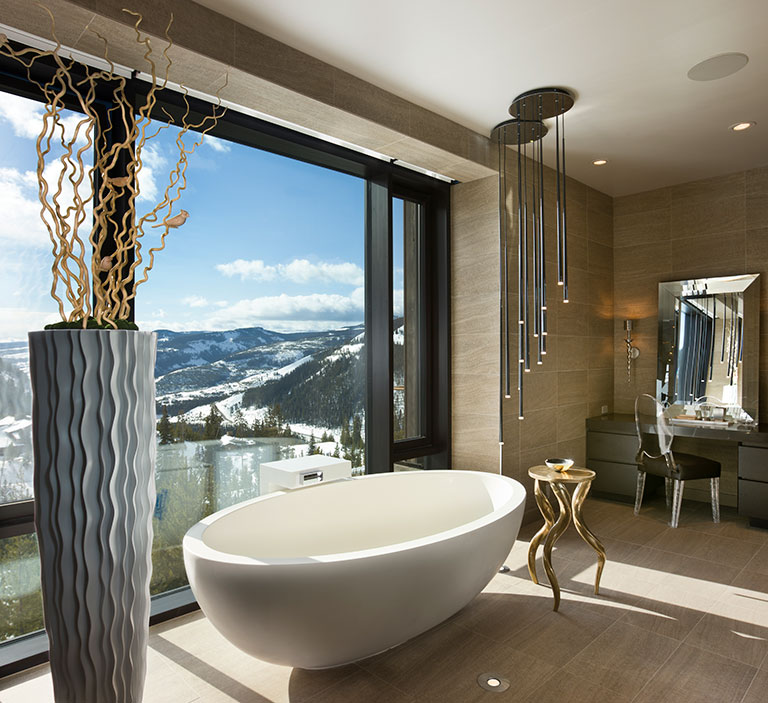 Copper
PROS: Copper Bathtubs metallic properties transfer heat of the water quickly in turn heating your bathtub up faster and keeping it warm for longer. It is very durable and resistant to scratches.
CONS: Similar to Cast Iron, Copper bathtubs are extremely heavy and require floor re-enforcement. They also tend to be on the pricier side.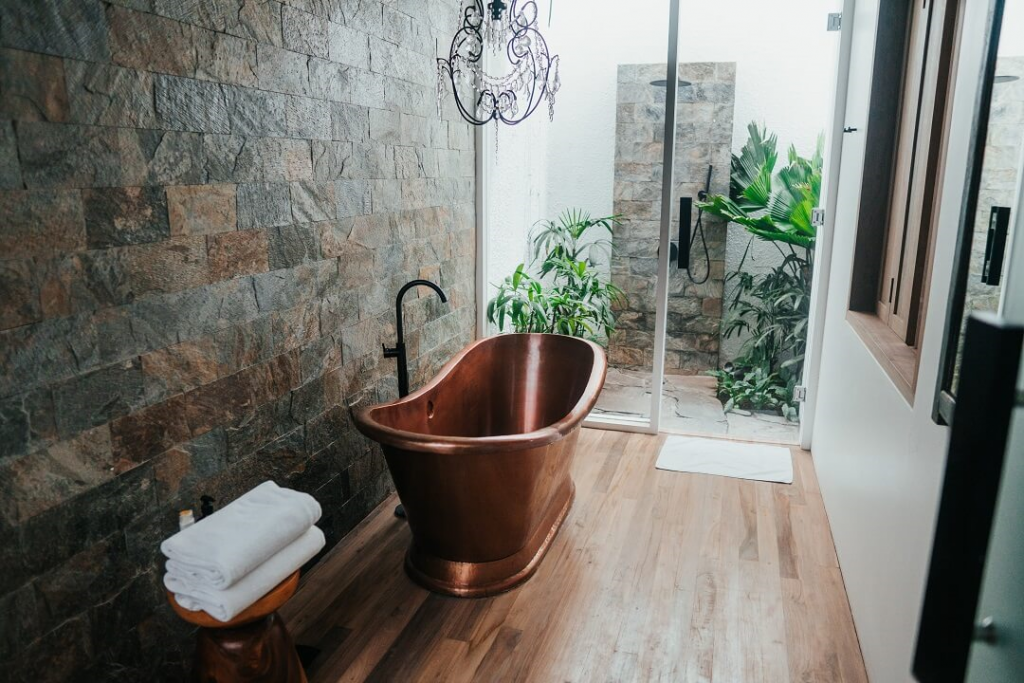 Fiberglass
PROS: Fiberglass Bathtubs are a great choice for those on a tight budge. They are lightweight making them easy to install.
CONS: Fiberglass material is porous, meaning that it absorbs water and will eventually deteriorate. Color and finish will fade over time.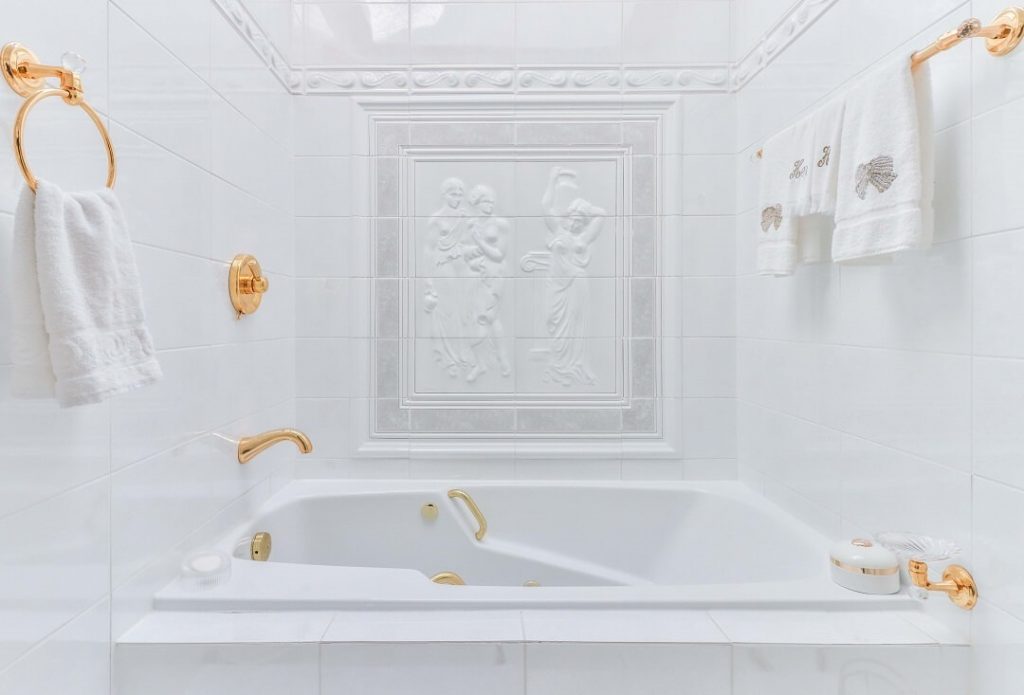 Everyone's needs and preferences are different. Take your time when choosing the best bathtub material for you and your needs.
Download our Material Guide for reference: Best Bathtub Material Guide
Can't decide what size bathtub to choose? Freestanding Bathtub Guide
See What's Trending