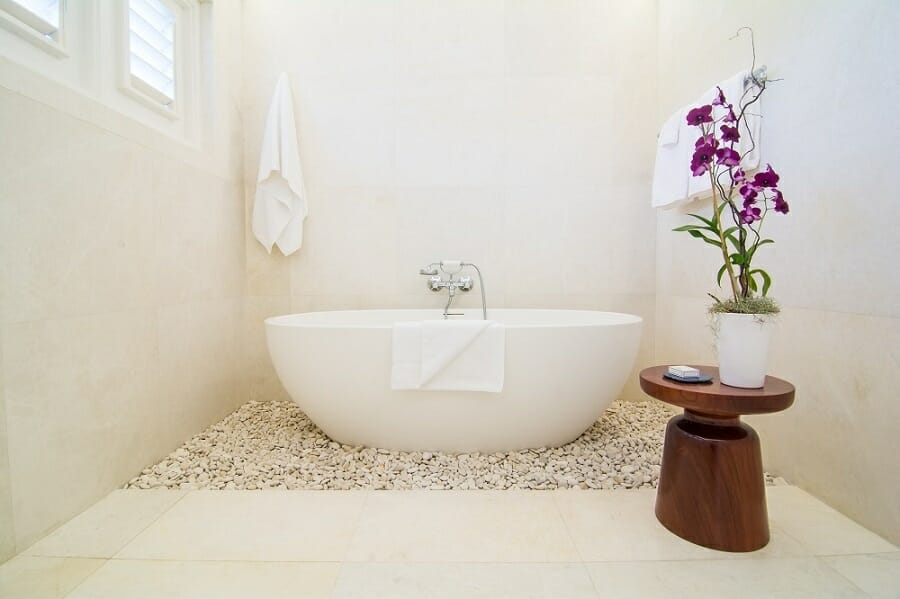 Before 2020, homeowners looking to purchase a freestanding bathtub had no choice other than to work directly through a plumbing house or representatives in showrooms. Now, T&L makes it easy for everyone to browse and purchase freestanding bathtubs online, from the comfort of your own home – whether you're a homeowner, plumber, designer, contractor, or builder, you can conveniently shop all of our freestanding bathtubs online! Our site is complete with 20+ options for bathtubs in various shapes and sizes, and an array of finishes and colors, including a custom color option! Enjoy the ease of online shopping without missing out on the knowledge that comes with having outside help on your purchase – at T&L, one of our experts is always available to talk details and help you make your best purchase possible.
Will Freestanding Bathtubs go out of Style?
This is one of the most common questions we see being asked regarding freestanding bathtubs, and the answer is quite simple – no! The first freestanding bathtub was invented in 1883, and for the past 150+ years, it has stood the test of time and even risen in popularity. Now the freestanding bathtub is more popular than ever! Interior designers note that they are continually rising in popularity with homeowners, and hotels are ordering them by the 100s! 
While the freestanding bathtub has been around for 150+ years, the styles, colors, and even materials have evolved over time to stay current and in style. From copper to acrylic, stone, and our proprietary InspireStone™, you can find a freestanding bathtub in almost any finish to fit your design style – now and into the future. 
Freestanding bathtubs make a gorgeous centerpiece to any bathroom of any style, and easily take your bathroom from boring and bland to an inspiring home retreat.
Are Freestanding Bathtubs Comfortable?
Each one of T&L's bathtubs are ergonomically designed to fit the shape of your body, and they are sloped so you can comfortably lean back and relax. In fact, our tubs are world renowned for their comfort, and are featured in luxury resorts and hotels worldwide. 
Another important factor for a comfortable bathtub is heat retention, allowing you to enjoy the warmth of your bath for as long as you'd like. Our proprietary InspireStone™ stone resin material retains the heat of the water for a longer time than other materials like acrylic and fiberglass, and allows for a longer, more enjoyable and comfortable soak. 
For more guidance on finding the most comfortable bathtub, view this blog post.