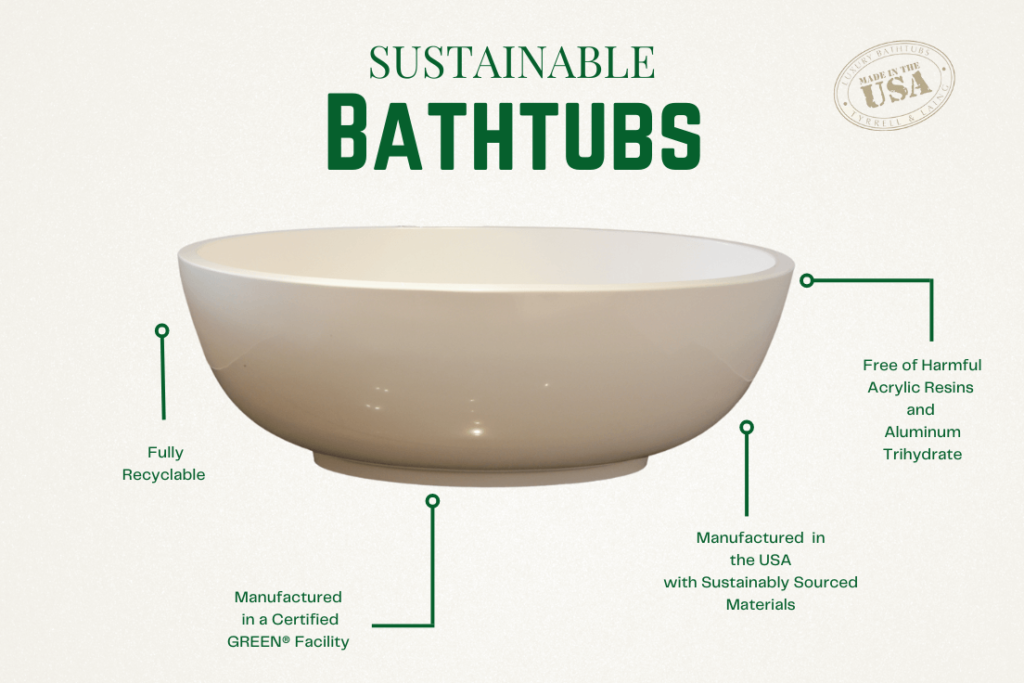 Purchasing a sustainable bathtub helps you participate in preserving the environment and creates a more environmentally friendly home. If you're trying to decide between different types of sustainable and eco-friendly bathtubs for your bathroom, here are some things that might assist you in deciding which one is best for your needs.
MAS Green® Certified Bathtubs
In order for a bathtub to be considered eco friendly it has to go through quite a rigorous testing process. To qualify as a MAS Certified GREEN® product, materials need to be tested for TVOC Emissions, and conform with LEED v4.1 certifications.
What does all of this mean? Toxic Volatile Organic Compounds (TVOC) can be released into your home and air you breathe if a product you have purchased does not conform with MAS GREEN® guidelines. This program was put into place for a safer indoor environment and to avoid toxic chemicals from being present in your home. When a product is tested for TVOC they test for harmful chemicals such as: Formaldehyde, Acetaldehyde, Chloroform, Benzene, Styrene, and many more!
Tyrrell and Laing Bathtubs are manufactured in a MAS GREEN® Certified facility, and all of our bathtubs materials have qualified for this certification for a safer and more eco-friendly product!
What makes a bathtub "Sustainable"?
Where are the materials sourced to produce your bathtub? In order to qualify as a sustainable product, materials used must be locally sourced in turn decreasing transportation emissions. The use of natural fillers such as wood, starch, flax etc. increases biocontent and reduces the amount of plastic used.
Tyrrell and Laing Bathtubs are fully recyclable and contain no plastic, acrylic resins or harmful aluminum trihydrate.
Water Saving Bathtub
There is a misconception when it comes to freestanding bathtubs and water use. Yes, there are bathtubs on the market that use an immense amount of water and contribute to waste. However, T & L Bathtubs have been ergonomically designed to reduce the amount of water waste. Our freestanding bathtubs are tailored to fit the shape of your body.
Our Eco Freestanding Bathtub has become world-renowned for its eco friendly design. Without compromising comfort or luxury, our Eco Bathtub is the perfect solution to an Earth Friendly approach.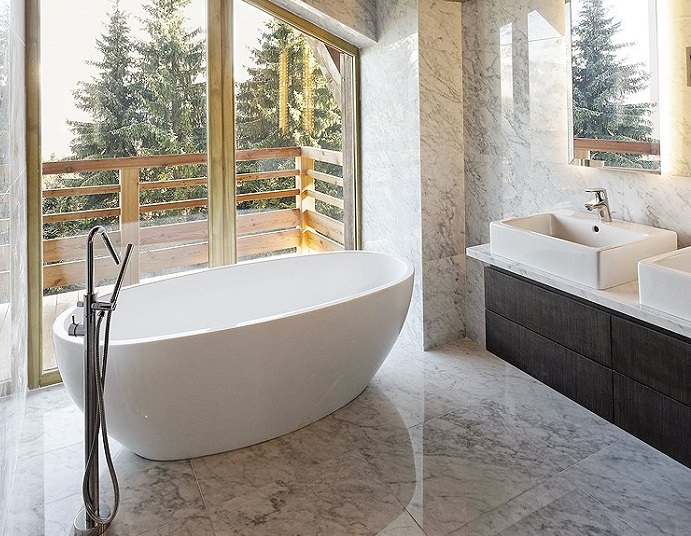 SHOP Conveniently Online!
Resources:
Onyx Bathtubs – A Striking New Finish
What is the Most Comfortable Soaker Tub