Selecting the perfect bathtub for your bathroom can be challenging. There are so many options on the market today that the whole process can become extremely overwhelming. Reading review after review can be exhausting. We have gathered a handful of our favorite installation images and reviews to sum up 2021.
Imperia Bathtub Review
Our Imperia large Bathtub tends to take the lead when it comes to popularity for a spacious soaker tub, but more so in the recent year. Everyone is searching for a large freestanding bathtub ideal for two bathers. Our wonderful client, Roberta Williams, shared her beautiful installation with us.
Here is what she had to say: "LOVE, LOVE, LOVE my IMPERIA Tyrrell and Laing tub. It's the most beautiful tub in the world; it really set off my master bathroom!"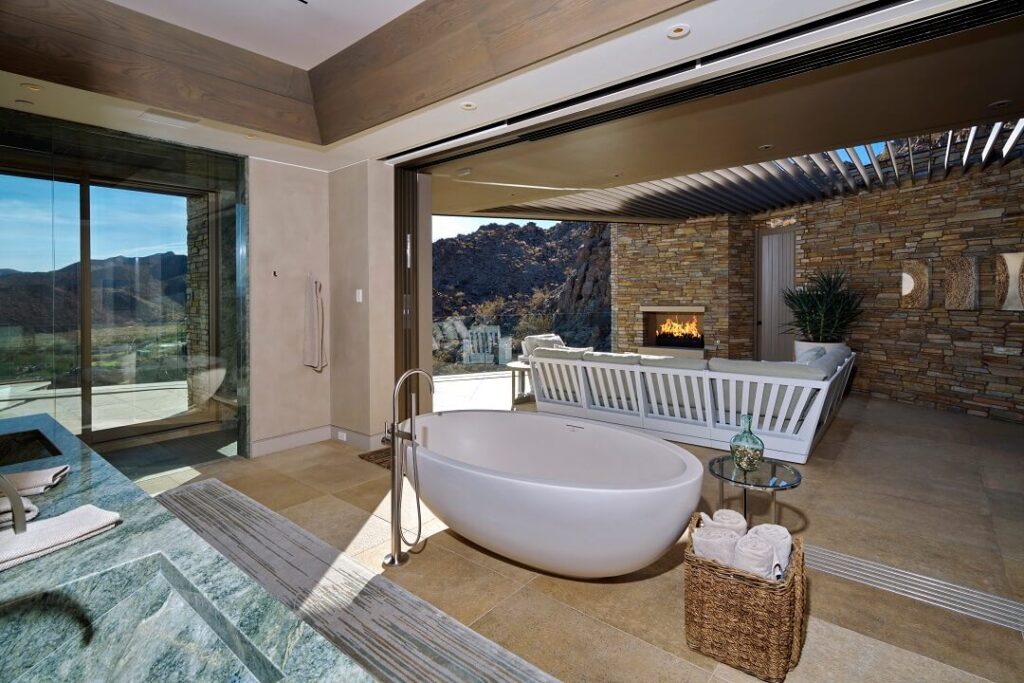 Shop the Imperia Bathtub Here
Oceanus Bathtub Review
We worked closely with the extremely talented Ingrid Bergman, IBK Design. IBK is a full-service interior design studio, specializing in high-end residential projects. Ingrid's wide variety of design elements create a mix of a perfectly balanced timeless creations. Ingrid purchased our Oceanus Soaker Bathtub for her residential client based in New Jersey. The open floor concept allows for natural light and a free flowing space. We have since worked with her on another project, and look forward to many more in 2022.
"I ordered two T &L bathtubs for my clients and they could not be happier with them. The tubs are so beautiful, comfortable and of high quality. Glyn and Jenna are very resourceful, assist with any question and give quick responses, they provide a great customer service from samples to install. Highly recommended, I can't wait to use another T & L for one of my projects."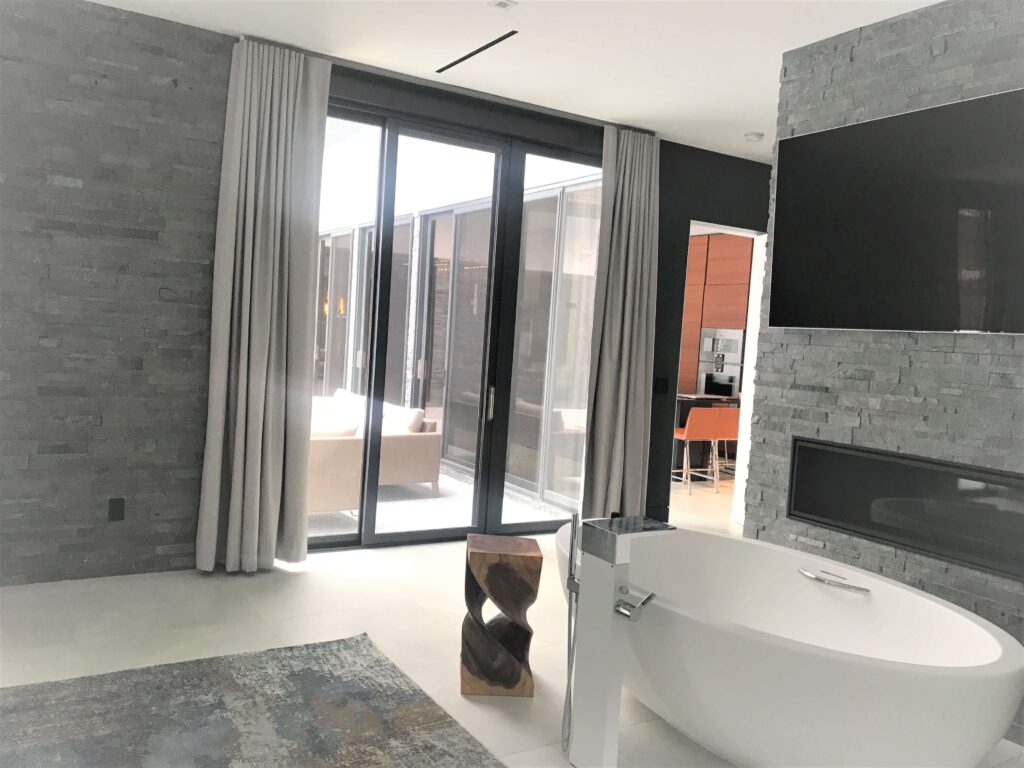 Shop the Oceanus Bathtub Here
Adoni Bathtub Review
2021 became the year of freestanding bathtub alcove installations. The beautiful spin on this quite 'regular' installation took to new heights when designers and homeowners decided to place a freestanding bathtub in an alcove – eliminating the mundane and introducing an exciting way to incorporate a freestanding bathtub all while using the good bones your bathroom has to offer. Our client, Jenny, sent us this great testimonial along with some professional images of her beautiful bathroom and we just couldn't get enough. In fact we dedicated an entire blog post in its honor.
"I purchased my dream bathtub (Adoni) over 4 years ago and had it shipped to our little town in southern middle Tennessee. The customer service at that time was excellent, and the whole process was seamless. It is one of my favorite things in our home and feels as luxurious as it looks. Recently, during the master bathroom remodel, quarter sized hole was punctured in the tub. I was heartbroken, but T&L went above and beyond to get the tub repaired. It looks flawless, and I am sincerely grateful for their exemplary customer service, then and now."
– Jenny Tinch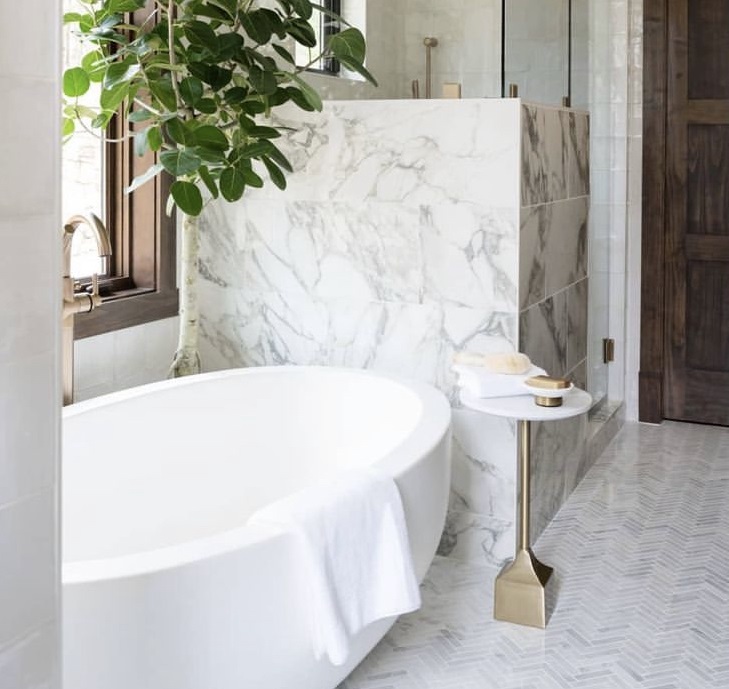 Photo by: Allison Elefante
Shop the Adoni Bathtub Here
Neptune Bathtub Review
Our Neptune Bathtub has the reputation of being the most versatile. Its size and height appeals to almost all homeowners.
"We had a great experience with T&L. We bought the Neptune tub, which looks beautiful in the bathroom AND is super comfortable. The entire team at T&L was a pleasure to work with and they helped make the shopping experience simple and easy. I highly recommend a T&L tub!" -Rita Franco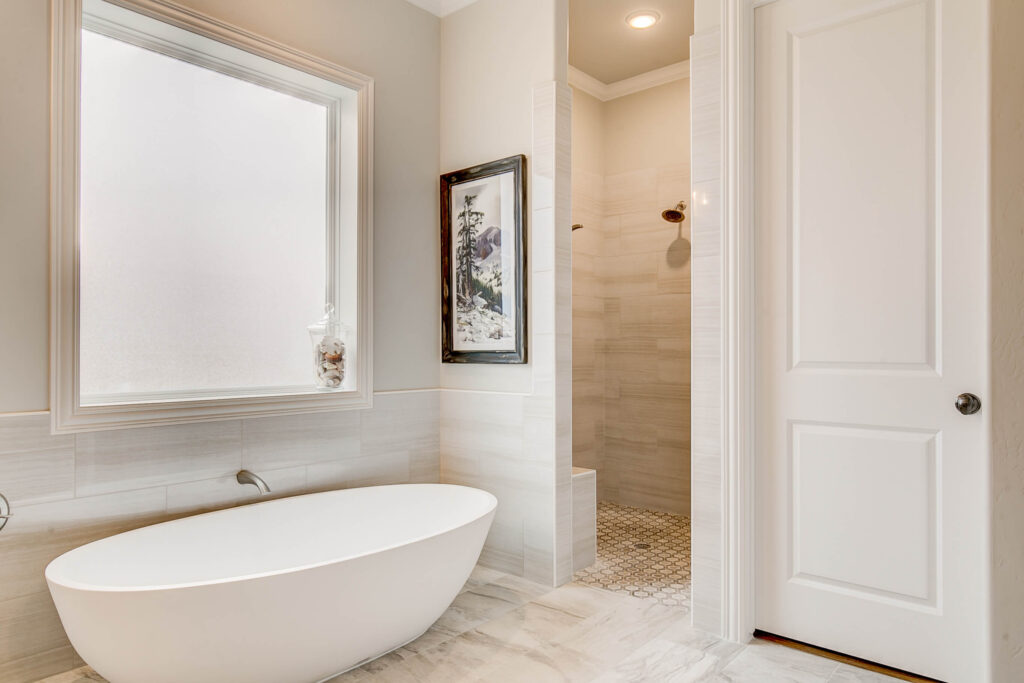 Shop the Neptune Bathtub Here
Need inspiration? Head over to our website
Not sure what bathtub size is best for your bathroom? Read our Guide.
Download our Brochures here.