T & L bathtubs is synonymous with premium quality and sophisticated design. We are thrilled to unveil our NEW Calcutta Bathtub Finish available in our Contemporary Bathtub Collection. Our Calcutta finish is the crown jewel of our T & L luxury bathtub collection. This classic finish features swirls of white and natural tones throughout the entire bathtub. The result is a luxurious blend of natural and contemporary tones, perfect for your bathroom design.
Stone Resin Bathtubs
Hand finished with meticulous care, our stone resin bathtubs are crafted from the highest quality materials available. T & L's Calcutta finish may look like mined stone, but it is in fact InspireStone™ stone resin.
InspireStone™ is lightweight, while offering a solid and substantial bathing experience. Our bathtubs weigh roughly 200lbs to 350lbs depending on the model. Our proprietary material exemplifies high performance that is appreciated for generations.
Benefits of InspireStone™ include:
Easy to clean
Mold and mildew resistant
UPC/IAPMO approved
Warm to the touch
Retains the heat of the water for a longer, more enjoyable soak
Non-porous
Luxury Bathroom Design
Freestanding bathtubs have become an exquisite way of turning your bathroom into a masterpiece. They are bold and luxurious. They offer endless design possibilities. Freestanding bathtubs can be installed in an alcove, outdoors, wet rooms, or as a focal point in your bathroom.
T & L's Contemporary Bathtub Collection offers a wide variety soaker tubs to suit your bathroom design. Our Orion freestanding luxury soaker tub (pictured below) is a classic oval design that will stand the test of time. You deserve a luxurious escape in a T & L Bathtub.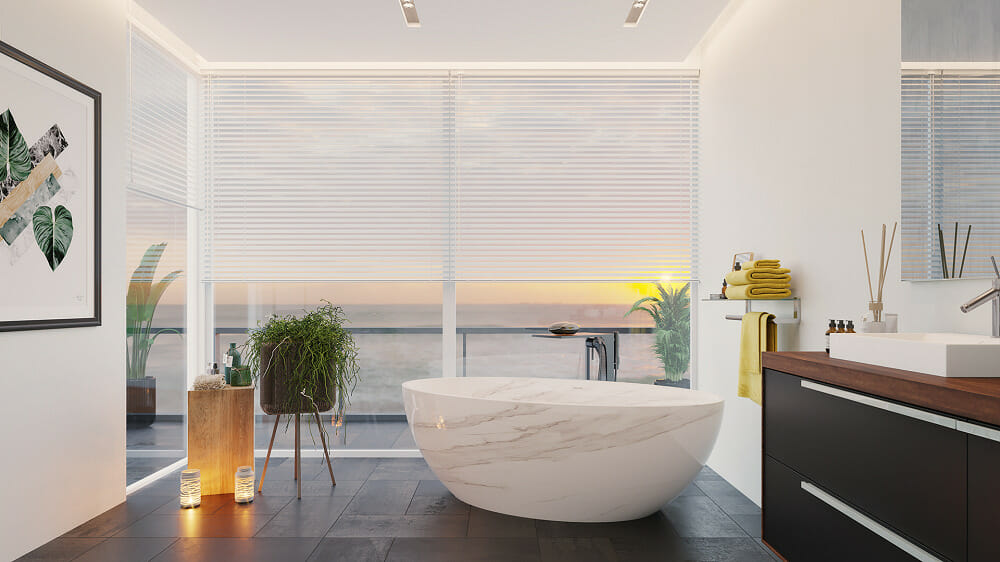 Quick Links:
Create the bathroom of your dreams: SHOP HERE