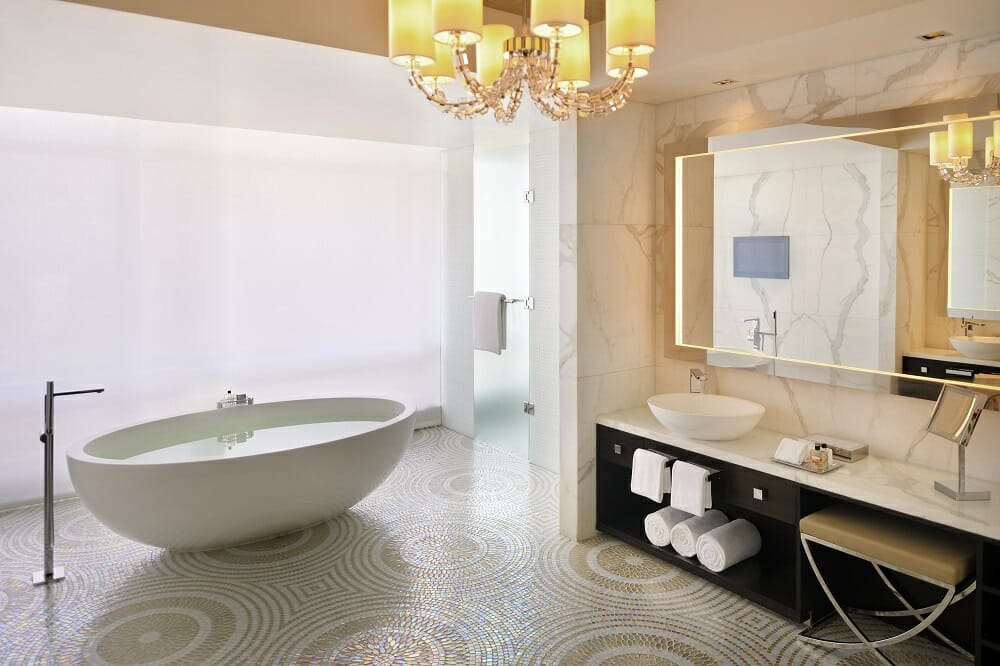 When you search for stone bathtubs, you'll probably learn that they are a good material option because of the heat retention, sturdiness, and length of use. However, here are some things that may not be as readily available. 
Stone bathtubs are incredibly high maintenance because of how porous stone naturally is. With a stone bathtub, you need to be sure to refinish the surface each year to avoid accumulation of mold and mildew, and surface discoloration. 
They are also much heavier than other materials, weighing almost one ton (900 kg, 2000 lbs.), meaning homeowners who choose stone will have to reinforce their floors to be able to support the weight of the material, which can be a costly undertaking. 
What's the Best Bathtub Material?
What if we told you there was a material that had the look and feel of real stone, but didn't have the porous surface, easy discoloration, and excess weight? Our proprietary material, Inspirestone™, is exactly that! Our proprietary InspireStone™ stone rein material exemplifies high performance that is appreciated for generations.
InspireStone™ has the appearance and beauty of natural stone without the excessive weight. It is the perfect balance between luxury and durability. Our certified formula provides the epitome of hygiene and wellness. Our non-porous material is easy to clean and requires no maintenance. 
Benefits of our material include:
Warm to the touch

Stain resistant

Mold and mildew resistant

Easy to clean 

Retains the heat of the water for longer

UPC/IAPMO Approval
T & L InspireStone™ is an unprecedented material motivated by sophisticated craftsmanship. Appealing to the senses, our luxurious silky smooth finishes are warm to the touch, ultimately elevating your bathing experience.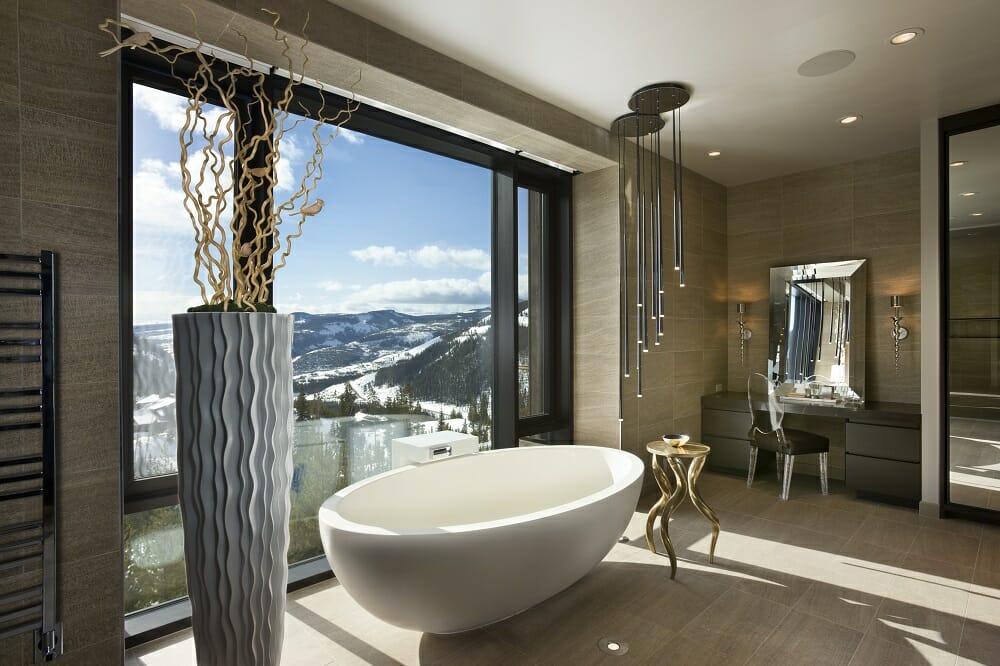 Deep Bathtubs
Nobody likes preparing a nice bath and stepping in, only to realize the water isn't deep enough and half of their body is above the surface. What you need for your bathroom is a tub that's deep enough to accommodate the most comfortable, full-body soak. The Stella freestanding double slipper bathtub is modern and elegant, and its subtle double-ended design allows bathers to comfortably relax and enjoy a long refreshing soak, and ensures enough water depth to comfortably accommodate one or two bathers. 
Another option is the Romantique bathtub, which does not have an overflow installed. It is magnificent in size to comfortably accommodate two person bathing, and ensure one bather will have the ultimate luxury bathing experience without any of the discomfort that comes with shallow tubs.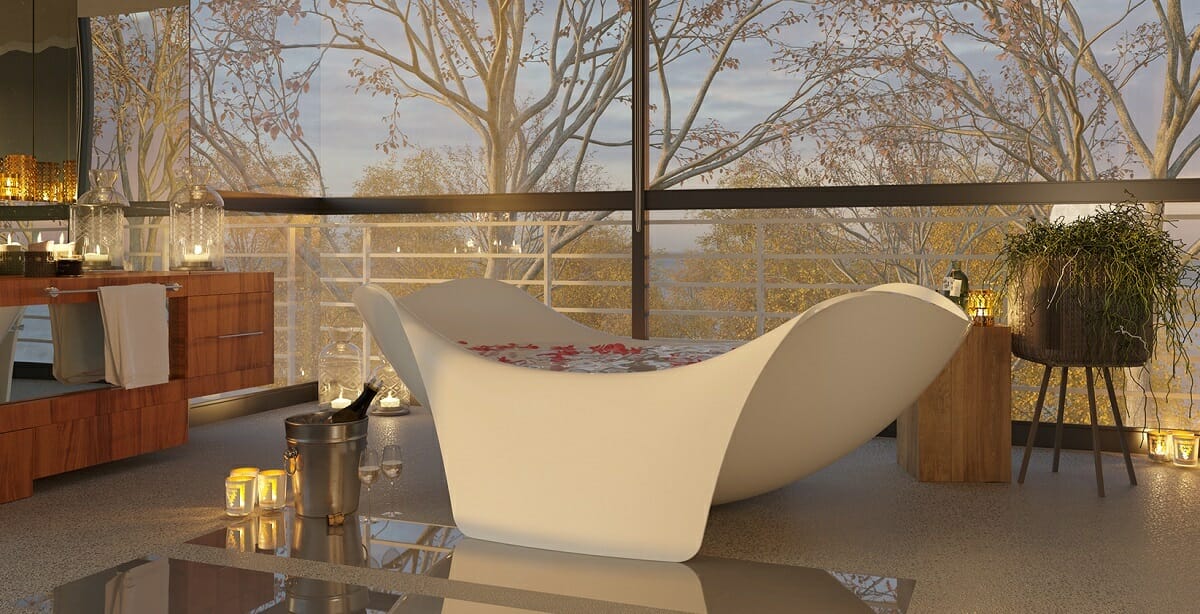 Bathtubs for Tall People
If you are on the taller side and also enjoy bathing, you've likely encountered tubs that force you into a cramped-up, above surface position that can't comfortably last very long. Our Poseidon tub is a significant, inviting soaking tub for two. Its sloped design and center drain allow for comfortable two person bathing. Rest assured that any two person tub will be more than suitable for any tall person to enjoy a long, luxurious soak. 
The splendor of our Imperia large freestanding bathtub puts it in a class of its own. This ultra-deep freestanding bathtub is the epitome of luxury. It was designed with two bathers in mind, featuring a comfortable sloping backrest and center drain. This also means any one tall bather will experience extra comfort in our best-selling tub.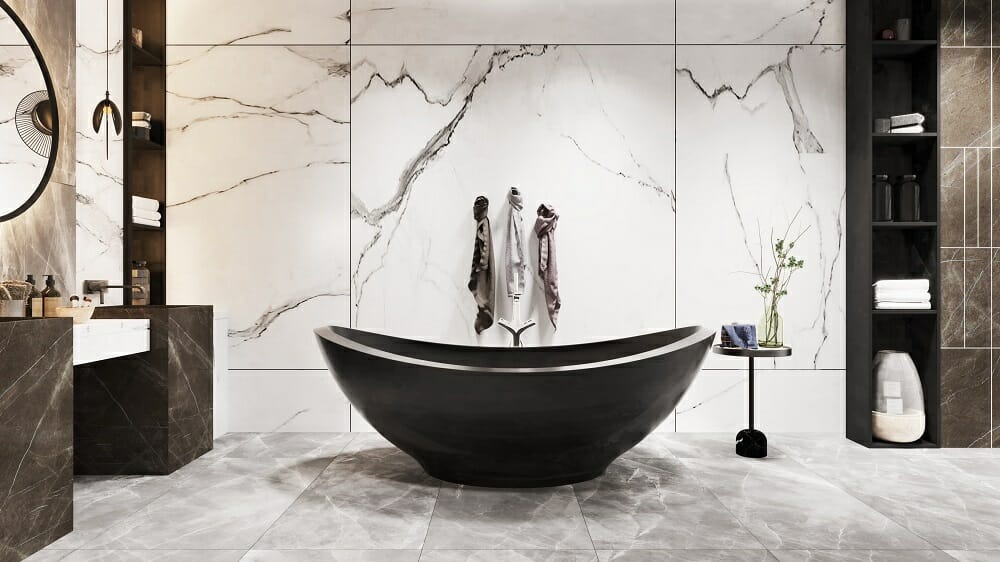 Create the bathroom of your dreams: Shop Online: HERE