Poseidon Freestanding Bathtub
Two Person Freestanding Tub
Welcome to the home spa retreat of your dreams. T & L's Poseidon large slipper bathtub invites you to escape from the world and indulge in incredible relaxation.
This significant, inviting soaking tub for two is sloped to allow bathing at either end with a center drain, making two person relaxation a dream come true.
Our beautiful black finishes provide a timeless sophistication to your bathroom retreat. Our classic white finishes are inviting and revitalizing. 
You will love your new T & L Bathtub regardless of whether you choose a traditional color scheme or a trendy one.
The Pacifique Slipper Bathtub is smaller in size with a slightly different design.
Pairs perfectly with our Contemporary Basins – bring your bathroom to life!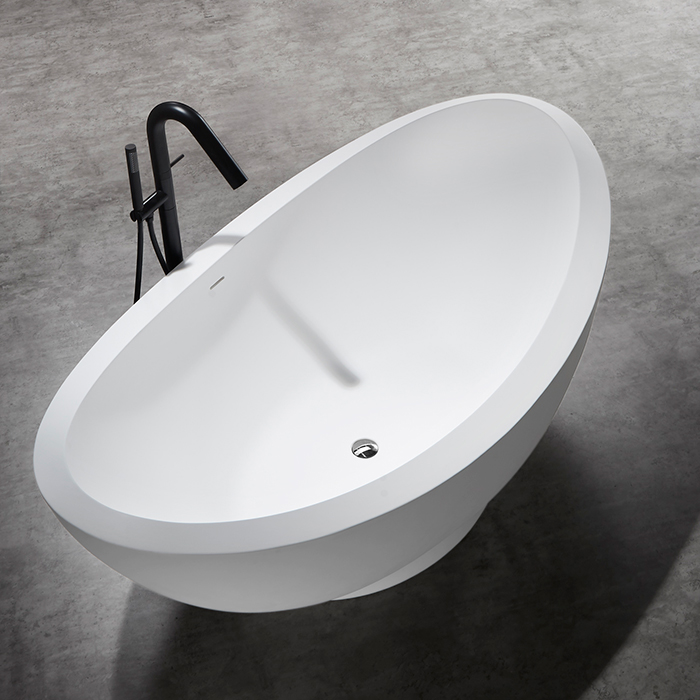 What is a Slipper Bathtub?
The name "Slipper" comes from their shape. Typically a freestanding slipper bathtub resembles a woman's high-heeled shoe, with one end higher than the other. The name is also referred to a "double-slipper tub" where both ends of the tub are raised. 
This design is very popular with two-person bathing as the ends are contoured to each bather promoting pure comfort and relaxation. The center drain allows for both bathers to soak without the inconvenience of drain hardware.
Poseidon Bathtub Specifications
Impressive Hand Crafted Design