Stella Freestanding Bathtub
Luxury Double Slipper Bathtub
The Stella freestanding slipper bathtub is modern, elegant and ideal for today's contemporary bathroom designs. 
Its subtle double ended design allows the bather to comfortably relax and enjoy a long refreshing soak. 
The Stella bathtub was inspired by nature. Its petal-like curves are intriguing and delightful.
T& L's proprietary InspireStone® stone composite material is:
Non-porous
Easy to clean
Mold and mildew resistant
Retains the heat of the water for a longer soak
Complete your bathroom sanctuary with our Contemporary Basins.
Our Pacifique Slipper Freestanding Bathtub is similar in size but has more pronounced ends.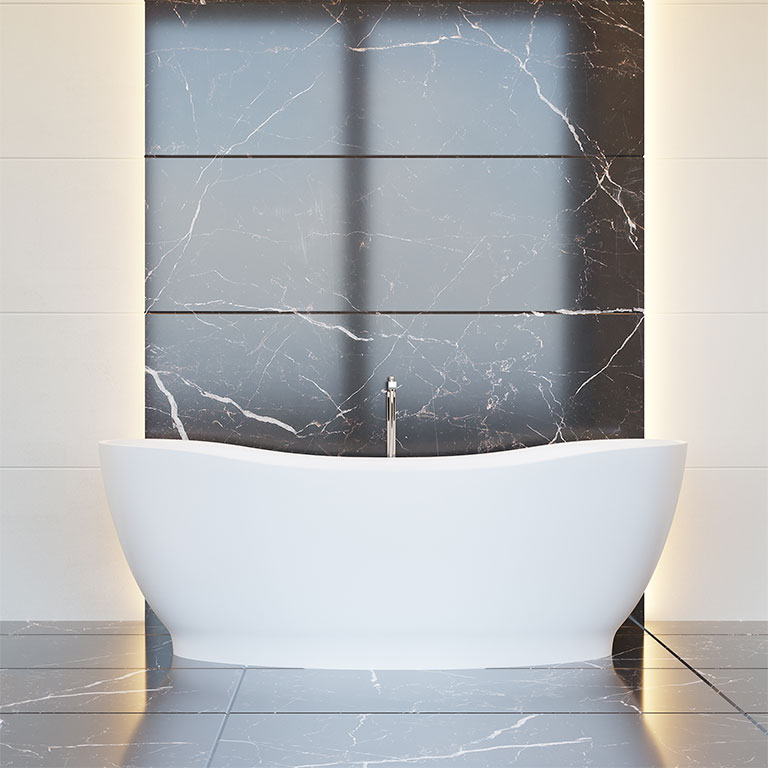 What is a Slipper Bathtub?
The name "Slipper" comes from their shape. Typically a freestanding slipper bathtub resembles a woman's high-heeled shoe, with one end higher than the other. The name is also referred to a "double-slipper tub" where both ends of the tub are raised. 
This design is very popular with two-person bathing as the ends are contoured to each bather promoting pure comfort and relaxation. The center drain allows for both bathers to soak without the inconvenience of drain hardware.
 Custom Freestanding Bathtubs
Did you know that you can fully customize your T & L Luxury Freestanding Bathtub? 
Our Contemporary Bathtub Collection is available in:
Stone White 
Black 
Onyx
Calcutta
Our RAL Color service allows you to take your design to new heights. Contact us to fully personalize your T & L Freestanding Bathtub.
T & L's Inspirestone® stone resin material is:
Non-porous
Easy to clean
Stain resistant
Mold and mildew resistant
Retains the heat of the water for a longer bath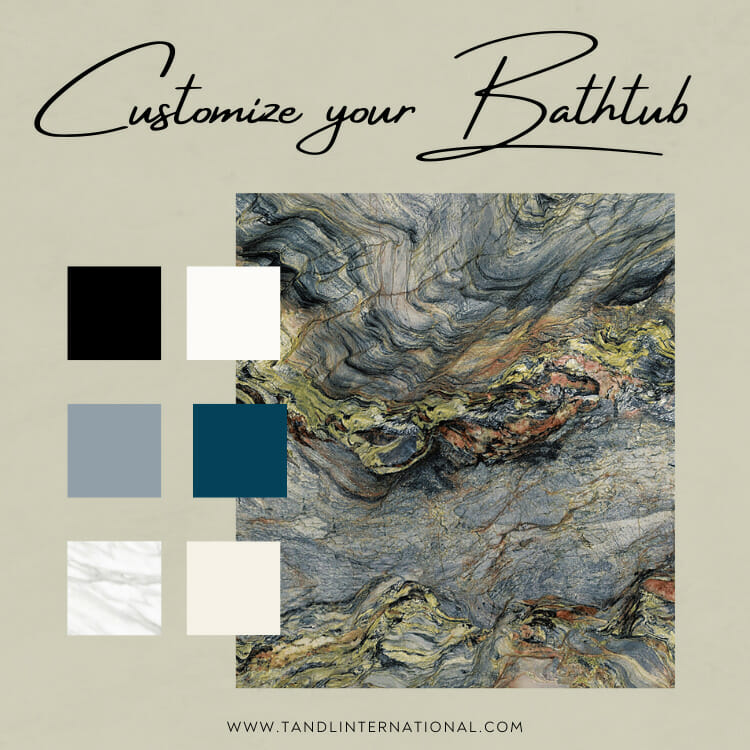 Stella Slipper Bathtub Specifications