In a world of sacrificing comfort for aesthetics, it is nice to see the rise of modern trends that combine design and functionality. An impressive example of this is the increasing popularity of space saving luxury bathtubs for small bathrooms. It is not so much about the aesthetics, but more about convenience and practicality when building or remodeling your bathroom
Lets face it: the bathroom is one of the most important rooms in your house. It doesn't matter whether you're looking for advice on how to design your dream home in the future, or if you're in the process of remodeling your existing living quarters in order to make it more efficient for immediate use; you want to ensure that you don't overlook anything when planning out the design. Having a small bathroom can be challenging. It can feel cramped. But there is a way to create a small bathroom that you will love and will feel larger.
Like many others, you probably thought that getting luxury was reserved for the big bathrooms. The reality is, we have several bathtubs that are designed to fit small spaces.
Small Oval Freestanding Soaker Tub
Maia-1400 55″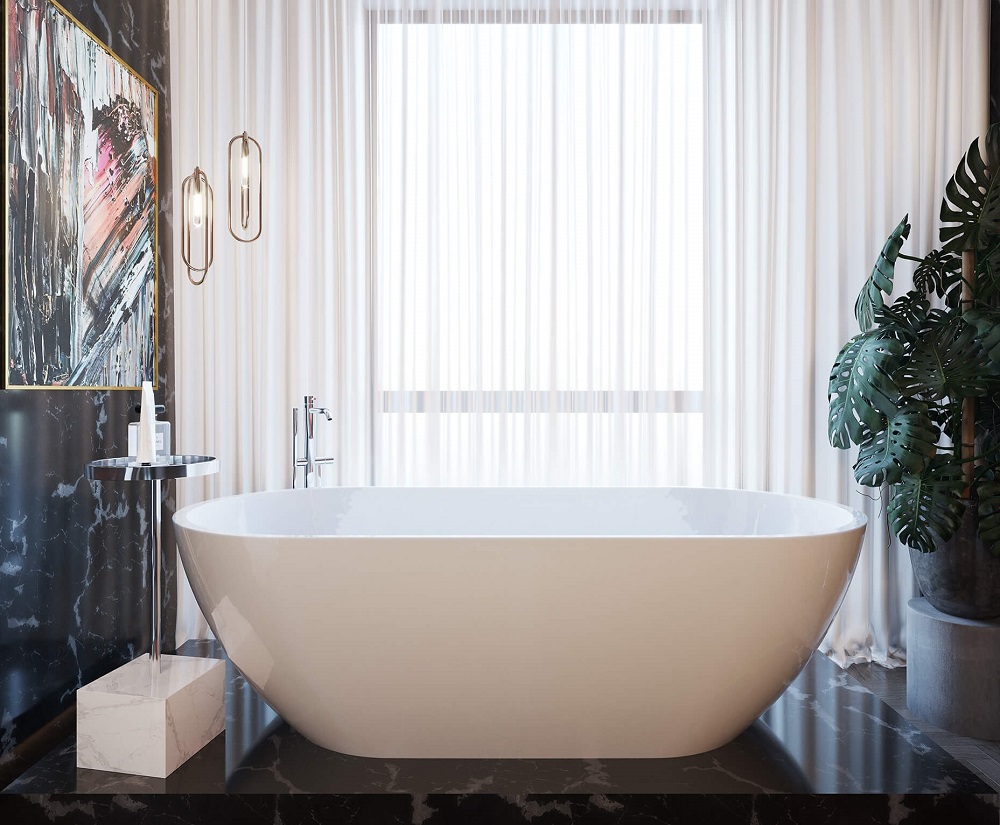 T & L's Maia Bathtub is contoured to perfection and designed for comfort. It's beautifully crafted slopes allow you to lean back for ultimate relaxation in your personal at home oasis. As part of our Contemporary Collection, the Maia is available in four sizes. It is also available in black matte or gloss options.
Small Round Soaker Tub
Atlantique-1200 47″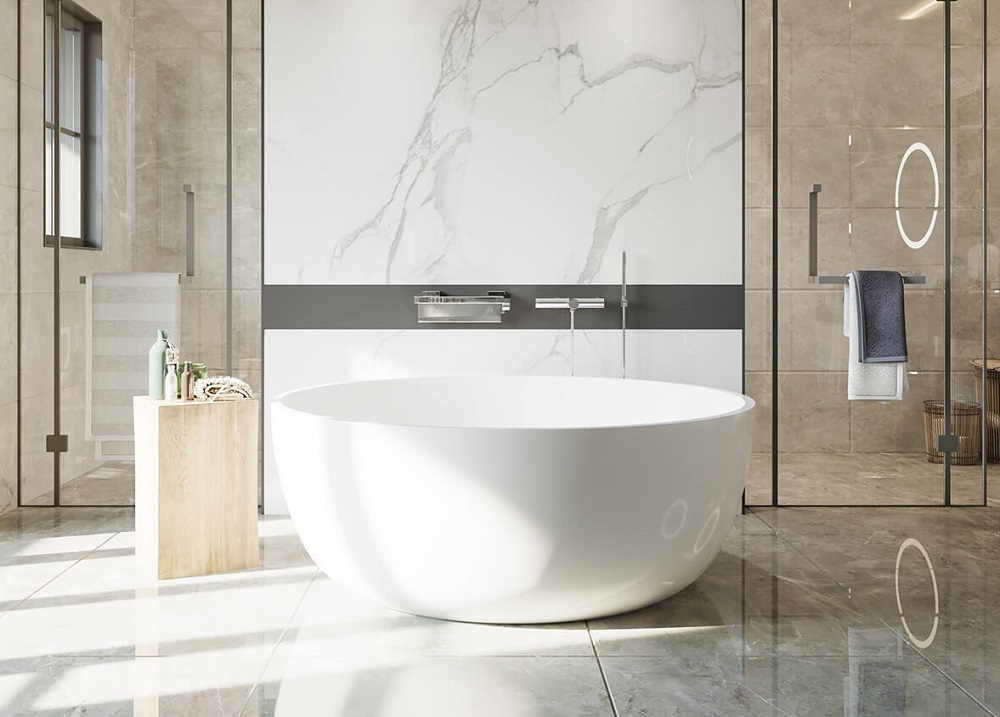 The classic Atlantique round bathtub is designed to offer the best soaking experience. It enhances the bathing space by creating a center of tranquility while establishing an elegant ambiance in any bathroom. Our Atlantique bathtub is available in two sizes, and can be purchased in white or black.
Small Stand Alone Tub
Athena-1480 58″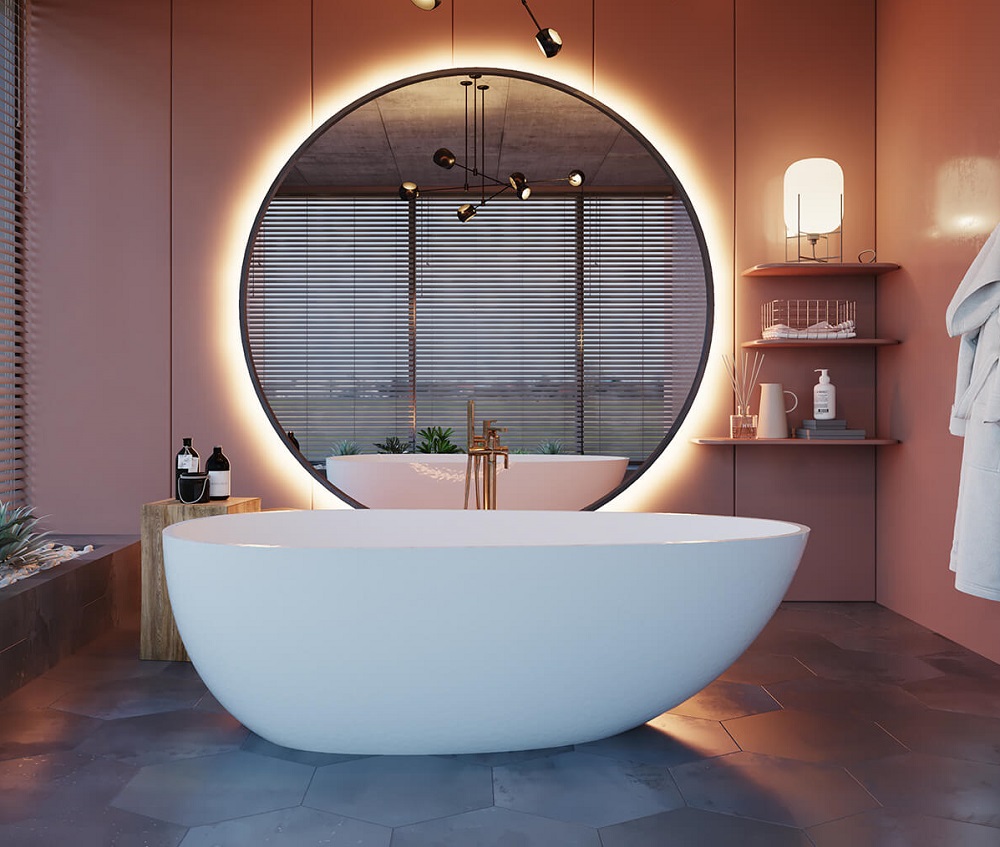 A classic shape with a modern twist, the Athena soaker tub is expertly crafted for comfort and durability. Designed to make a small bathroom feel bigger and more luxurious. The Athena is also part of our Contemporary Collection and is available in five sizes, and offered in stunning black finishes.
Space Saving Tub with End Drain
Rosebud Soaker 58″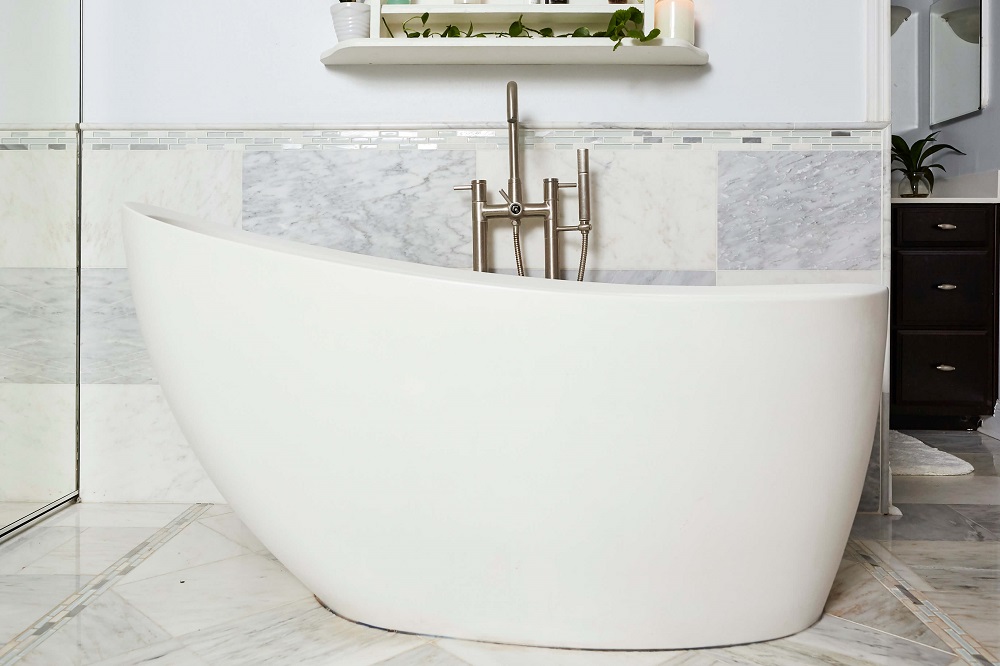 T & L's Rosebud Soaker tub was designed by Glyn Laing, President of Tyrrell and Laing International, Inc. Glyn's inspiration behind her design was the ability to replace a standard shower with a soaker tub with end drain. This bathtub fits perfectly into the existing shower space, creating a cozy alcove installation, or can be installed as the centerpiece of any bathroom. The Rosebud is part of our Deluxe Bathtub Collection and is available in Stone White, Almond, and Golden Sands.
The Ultimate Small Bathtub
Petit Soaker 60″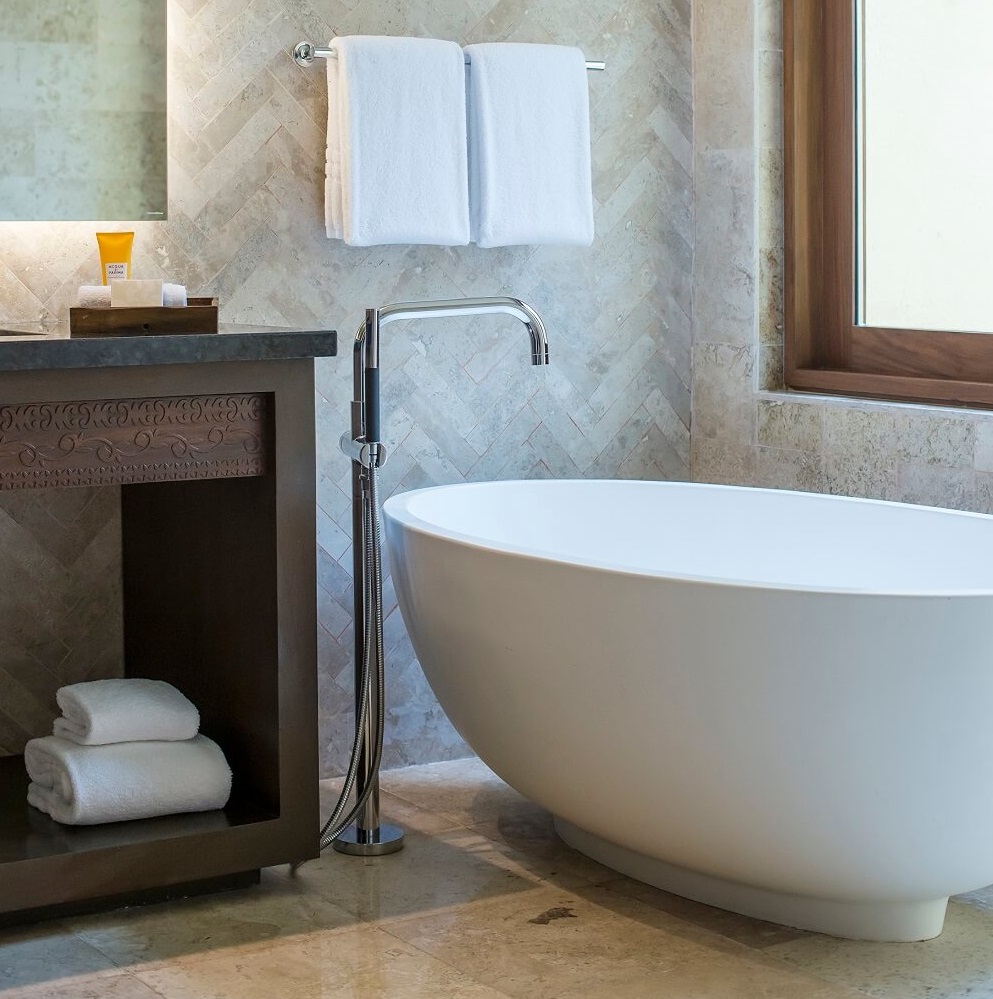 T & L's Petit Oval Bathtub may be small but it stands out in a big way! Our Petit Bath is featured in Four Seasons and Hiltons Hotels as well as private residences around the world. This incredibly popular small bathtub is eye-catching and elegant. It is part of our Deluxe Bathtub Collection and is proudly made in the U.S.A.
A freestanding bathtub has become a way of creating a beautiful centerpiece to bathrooms today. Many large bathrooms feature a freestanding bathtub, but believe it or not a smaller, less spacious bathroom can have the same look and feel.
You might not think that a bathtub would be a very important feature in a home, but it is more important than you would think. Bathtubs aren't just for relaxing after work or on weekends. They can help create small oasis where you can relax and take the time to destress from the pressures of your hectic days.
Quick Links:
Can't decide what size bathtub you need for your bathroom? See below!
What is a Good Size for a Freestanding Tub?
Looking for design ideas?
5 Master Bathroom Ideas for 2021
Alcove installation – a must read!
Can you Install a Freestanding Bathtub in an Alcove?
Bring your Bathroom to life with T & L Luxury Lifestyle Bathtubs! SHOP NOW