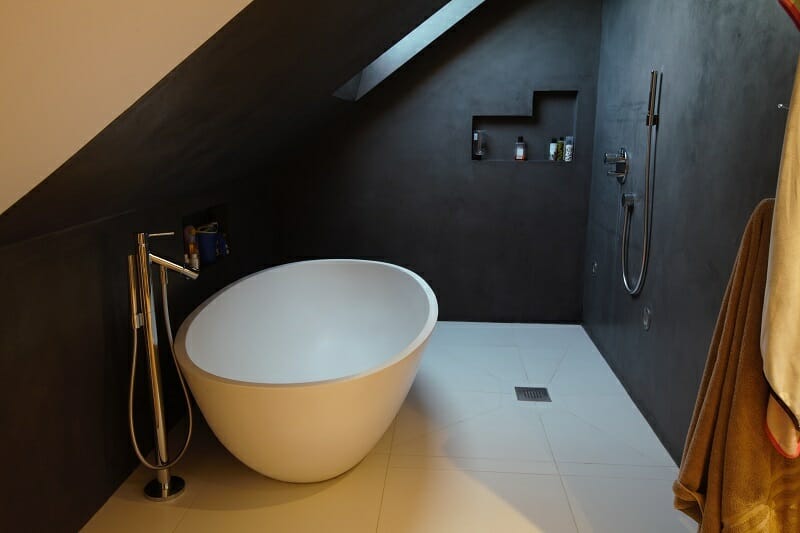 To put it simply, a wet room is a bathroom that can get completely wet. 
The main flooring is the same level as the shower floor, and there is no enclosure between the shower and the rest of the bathroom. All of the walls and tiles are sealed to prevent any water leakages, and wet rooms feature everything that a normal bathroom does. 
What is the point of a wet room?
Part of efficient bathroom design is removing barriers to make the space easier to move through, and help it feel less constricted – like you do in wet room bathroom design. 
Not only are wet room bathrooms incredibly practical, but they are also beautifully luxurious and tranquil, creating a spa-like environment right in your bathroom. 
From a design perspective, your options and layouts will be essentially endless since you will have very few limitations and constrictions. 
Can I put a freestanding bath in a wet room?
The growing trend of adding a freestanding bathtub to a wet room adds a flair of splendor and creates that "at home spa" feel. 
Freestanding bathtubs exude luxury, and it has become increasingly popular to add a freestanding bathtub to a wet room. The result, well it's stunning!
The options are almost endless when it comes to adding a freestanding bathtub to a wet room. Whether you are looking to save space with a small freestanding bathtub like the Petit, or desire over-the-top elegance with a statement tub like the Oceanus, a freestanding bathtub is going to complete the look of your wet room bathroom.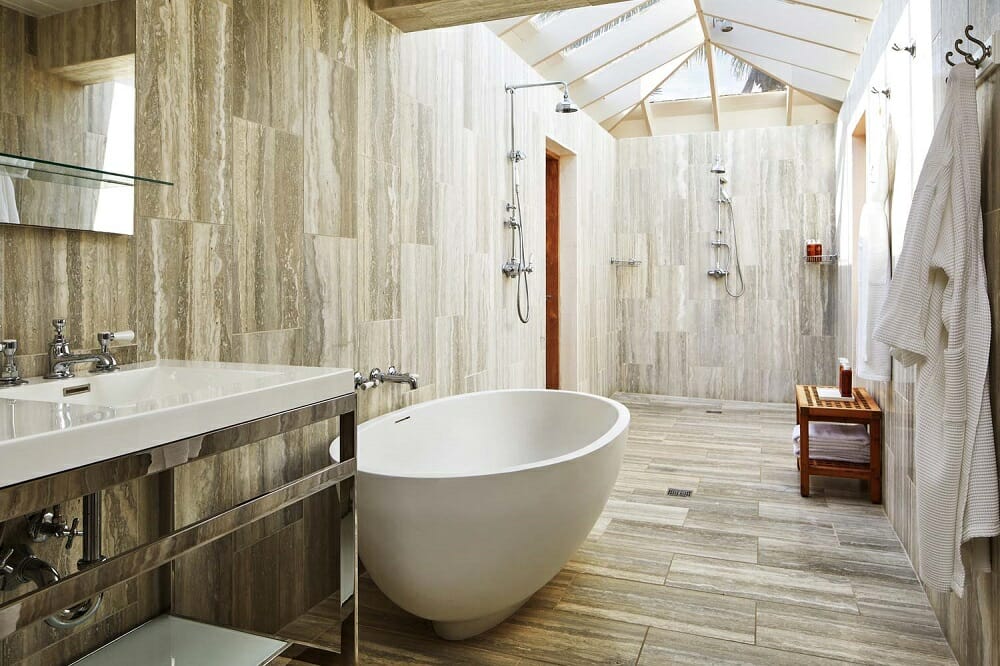 Wet room vs walk in shower
A wet room is an open design concept, allowing the room to feel spacious. Without any walls or shower doors restricting your space you can create a free flowing sanctuary. A wet room bathroom is defined by its open concept design, the entire bathroom able to be fully wet. A walk in shower is simply a larger shower that may or may not feature a glass enclosure. 
Are wet rooms a good idea?
Wet rooms have gained popularity over the years not only in high-end bathrooms, but also in bathrooms with limited space. Not only are they trendy and beautiful, they are also incredibly easy to keep clean since everything can get wet. While the design of a wet room bathroom is ultimately dependent on your preference and style, there is no denying its functionality and beauty! 
Quick Links:
Shop all our freestanding bathtubs HERE
Master Bathroom Ideas with Freestanding Bathtubs