A luxury freestanding bathtub that is beautiful, durable, and easy to clean? Sounds unbelievable, right? Just ask our happy clients that have chosen a black stone resin bathtub from our Contemporary Collection. This collection comes in a wide range of sizes and shapes to suit your bathroom design needs (over 30 options to be exact). Made from our InspireStone™ proprietary stone resin material, you are guaranteed to enjoy your soaker tub for years to come.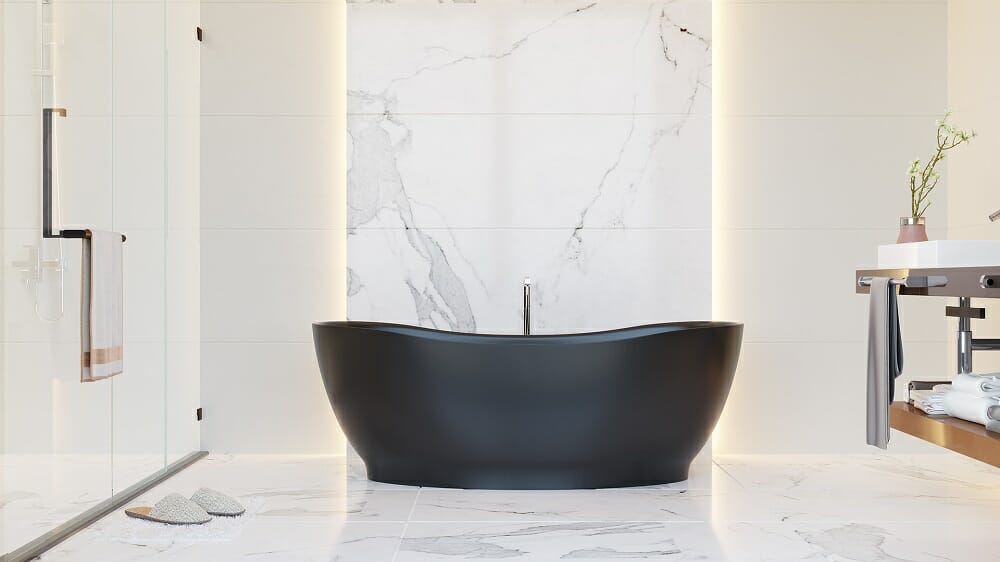 Contemporary Collection
When we launched our Contemporary Bathtub Collection last year, we knew we had something unique to offer. We want our customers to fall in love with endless possibilities for their bathroom designs.  We knew that if we offered more sizes, more shapes and unique designs in stone resin that our clients would have the ability to create their own personal oasis without any restrictions. We introduced our black bathtub finishes and have not been surprised by the demand, they are truly exquisite.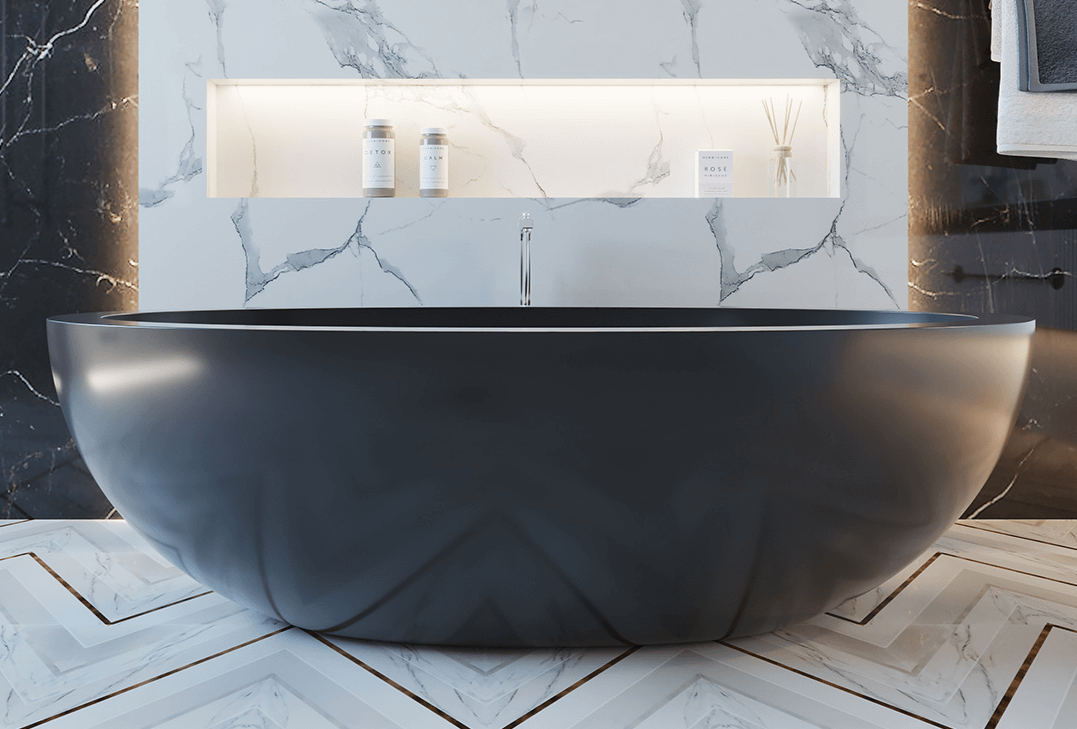 Stone Resin Bathtubs
What is missing from the luxury bathtub market in a luxury stone resin material? In short – black stone resin bathtubs. Matte or glossy black finishes have become a popular way to add a trendy element to your bathroom. However, we noticed that there was a lack of solid black finishes. Black inside and outside of the bathtub. Motivated to fill this void, we launched our products and cater to homeowners and designers. We wanted to make it easy to shop online for our products – so we created our online shop.
We pride ourselves on the fact that our products are resistant to mold and mildew. The bathroom can be a moisture filled room and no homeowner wants to worry about this type of issue.
T & L Bathtubs retain the heat of the water up to ten times that of an acrylic bathtub. The walls are well insulated, therefore guaranteeing a longer, more enjoyable soak.
It is no secret that we are passionate about creating the best products for our customers to experience the most extraordinary bathing experience.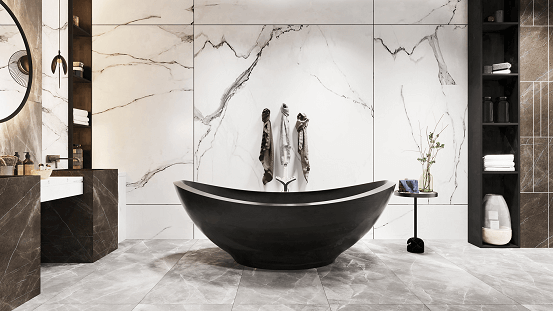 Read More:
Freestanding Bathtubs with Air Jets