Athena Freestanding Asymmetrical Bathtub
Create the Ultimate Home Spa Experience
The T & L Athena freestanding bathtub is the epitome of beauty and craftsmanship. Its asymmetrical design is great for an alcove installation or as the main centerpiece in your bathroom.
Our beautiful matte black bathtub finishes provide a timeless sophistication to your bathroom retreat. Our classic white finishes are inviting and revitalizing. 
Add a serene focal point to your bathroom with our Onyx and Calcutta finishes.
You will love your new T & L Bathtub regardless of whether you choose a traditional color scheme or a trendy one.
Available in five sizes to cater to your bathroom design needs. 
T & L's proprietary InspireStone® stone resin material is soft to the touch, easy to clean and non-porous.
Create the bathroom of your dreams with the T & L Athena Soaker Bathtub.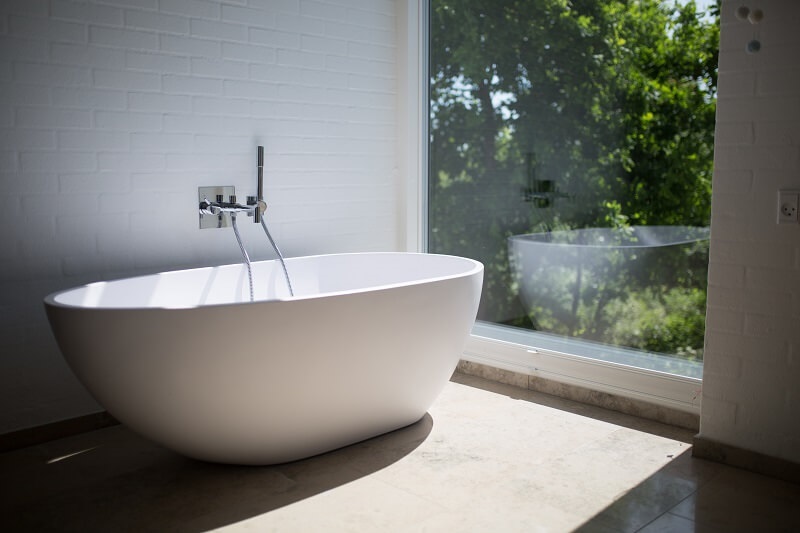 "Glyn is extremely personable and helpful with all aspects of the ordering process, and their tubs are far superior than the standard acrylic tubs that dominate the market. We are very satisfied with our purchase!"
"The entire team at T&L was a pleasure to work with and they helped make the shopping experience simple and easy. I highly recommend a T&L tub!"
"The ladies at T&L we're so helpful in finding the right rub for us! We loved the individual time and attention they provided us. Our bathroom is now my absolute favorite room in the house. We get out so many compliments on the tub. Not to mention it is amazing what a soaking tub can do for the soul."
Athena Freestanding Bathtub Specifications