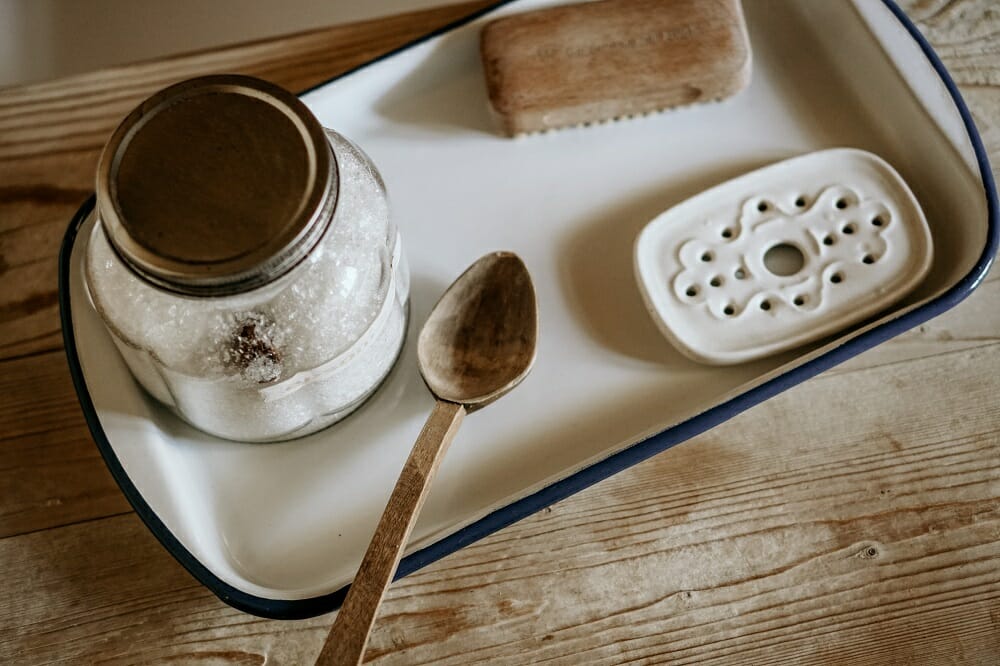 Epsom salt baths are one of the most popular ways to relax in the bath – who wouldn't love a relaxing, de-stressing soak infused with your favorite smells with healing properties? The minerals in Epsom salt dissolve in the bath water and are believed to remove toxins from your body, relieve stress, and improve overall health. 
How to Prepare an Epsom Salt Bath
To take an Epsom salt bath, all you need to do is dissolve about two cups of salt into warm water. If your skin is particularly dry, you can also consider mixing in olive oil and essential oils. Afterwards, be sure to rinse the excess salt off your skin. You can also mix Epsom salt with body wash if you don't plan on taking a full shower/bath before or after your soak. 
How Often Can you Take an Epsom Salt Bath?
When you're first getting started, it's recommended to take a salt bath once per week, for up to 30 minutes. Once your skin and body get used to the new environment, you can take Epsom salt baths up to three times per week. However, there are no strict guidelines when it comes to salt baths – so, do what feels right for you and your body. 
What are the benefits of an Epsom Salt Bath? 
Epsom salts have been used for hundreds of years to relax muscles, loosen stiff joints, relieve stress, deep clean skin, and provide other health benefits. Most Epsom salts are infused with essential oils and smells meant to relax you during your bath. 
Tyrrell and Laing bathtubs are made from our proprietary InspireStone™ material, which is completely safe to use with Epsom salt baths. If you're looking for an upgrade to your own bathroom, you can browse our most popular soaker tubs here.
Quick Links:
Which Freestanding Bathtub Shape is the Best?
What Should I look for in a Freestanding Tub?
Bathtubs in Bedrooms: Should You Try It?