When you first start to search for freestanding bathtubs for your home or hotel remodel project, all of the various options can start to feel overwhelming!
Single Ended Freestanding Tub
Our custom designed, state-of-the-art single ended freestanding bathtub is the Rosebud. Raised on one end with an end drain (as opposed to center), this tub is perfect for remodels as it was designed to fit perfectly as a replacement for outdated tubs or showers. This tub fits perfectly into smaller spaces or bathrooms, without overpowering the space.
Part of the Deluxe Bathtub Collection, the Rosebud also creates the ideal bathing experience for one bather, with the raised end featuring graceful and comfortable back support.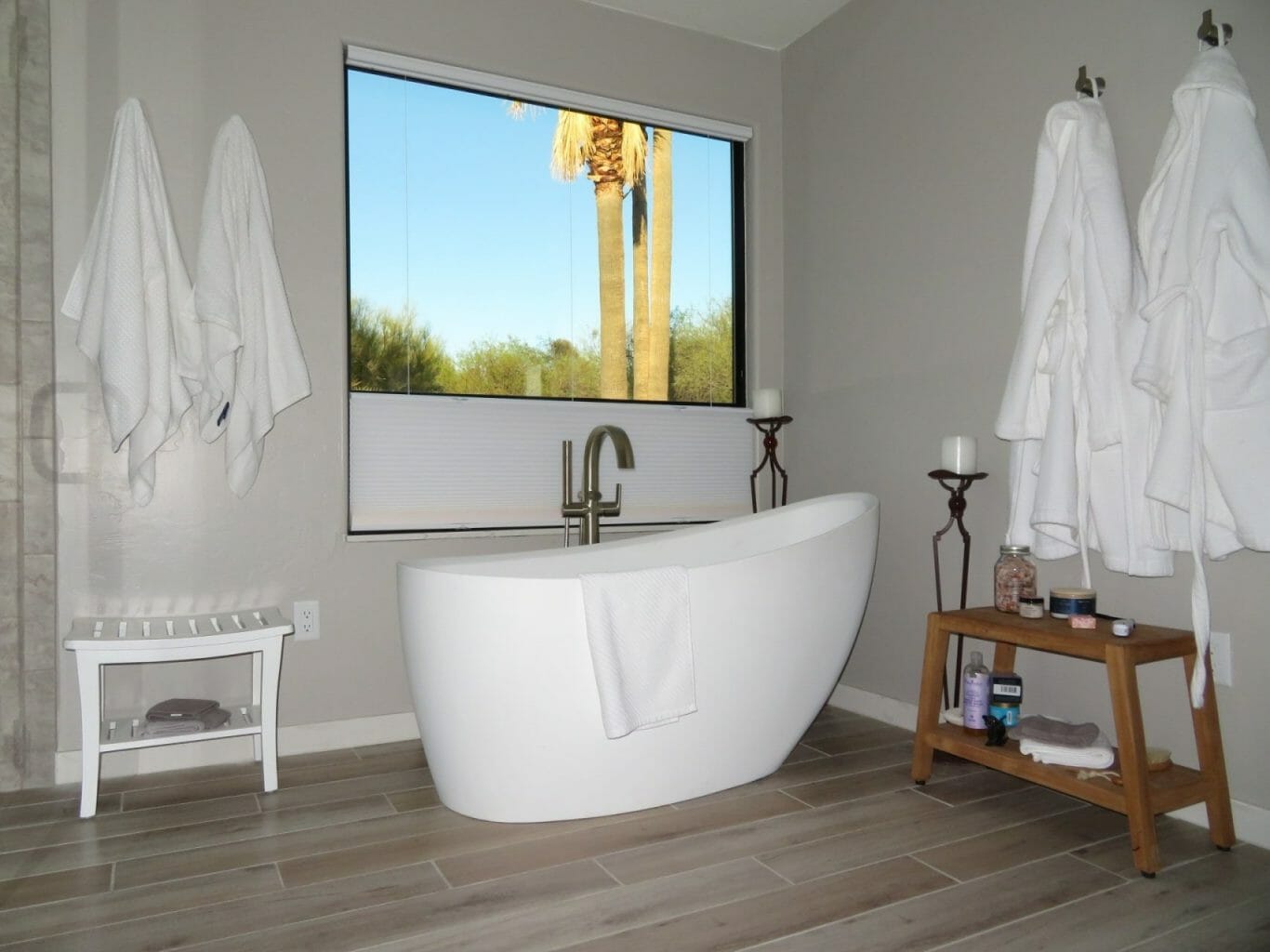 Double Ended Freestanding Tub
Our Poseidon tub invites you to escape from the world and indulge in incredible relaxation in your home spa oasis. This significant, inviting soaking tub for two is raised on both ends and features a center drain, making two person bath time relaxation a dream come true.
This tub is available in the standard matte or gloss black or white. And as part of the Contemporary Bathtub Collection, we can also color match to the RAL K5 chart for a completely custom color option. 
For a slightly smaller version of the double ended freestanding bathtub, we've created the Pacifique. With the same double raised sides and center drain as the larger Poseidon, and completely customizable color, this tub brings big luxury in a smaller package.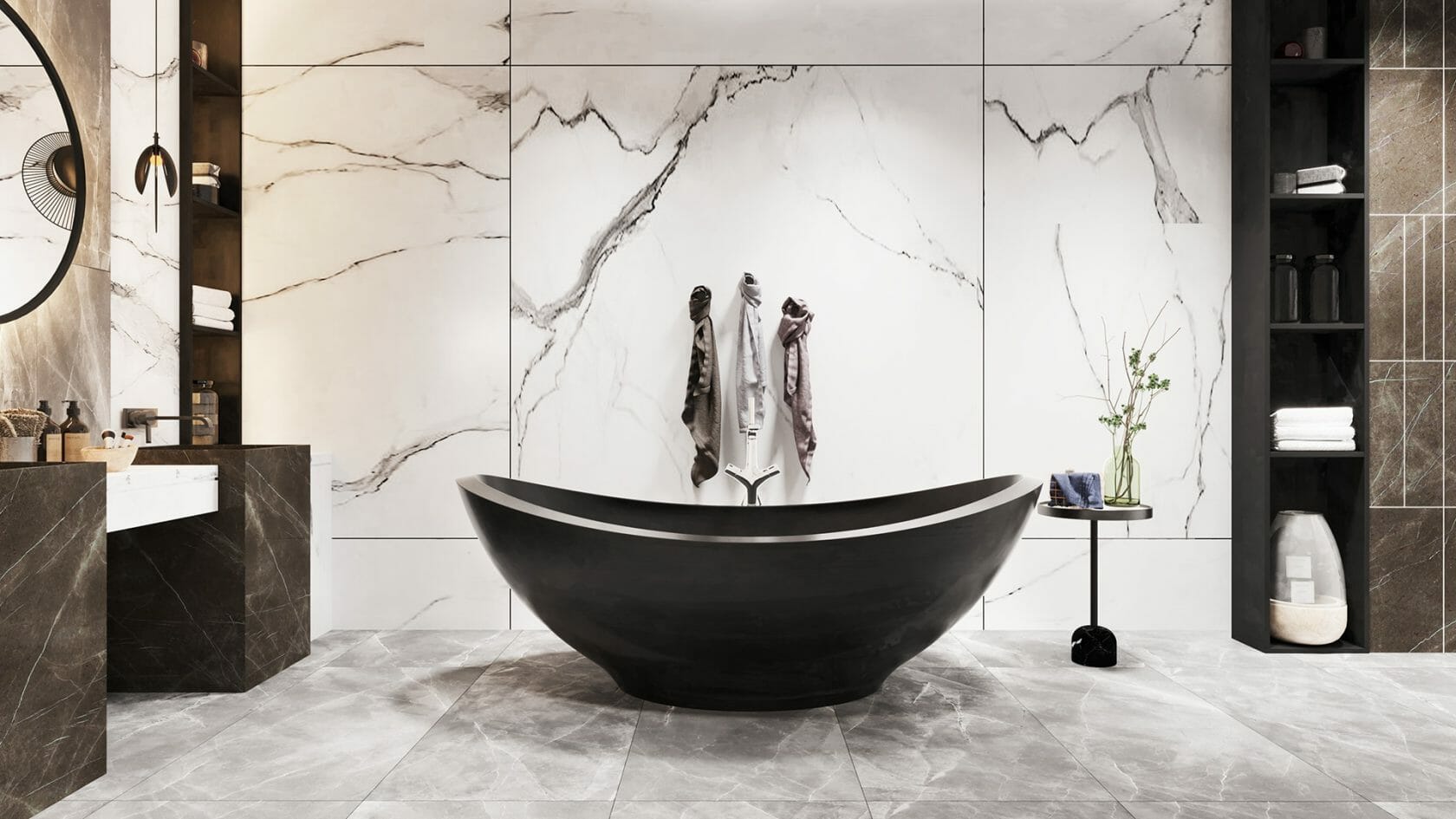 Alcove Freestanding Bathtub
Did you know that you can install a freestanding bathtub in place of an outdated alcove drop-in bathtub? This has actually become a fairly popular way to install freestanding bathtubs, as it tends to make a focal point of the space the tub is installed in. 
Create your private soaking nook by installing any of our freestanding bathtubs into the alcove in your bathroom with either a wall-mounted or freestanding faucet. 
Whether you enjoy simply soaking at the end of a long day or adding a jetted tub option to heighten your at-home spa experience, a freestanding bathtub allows your imagination to run wild.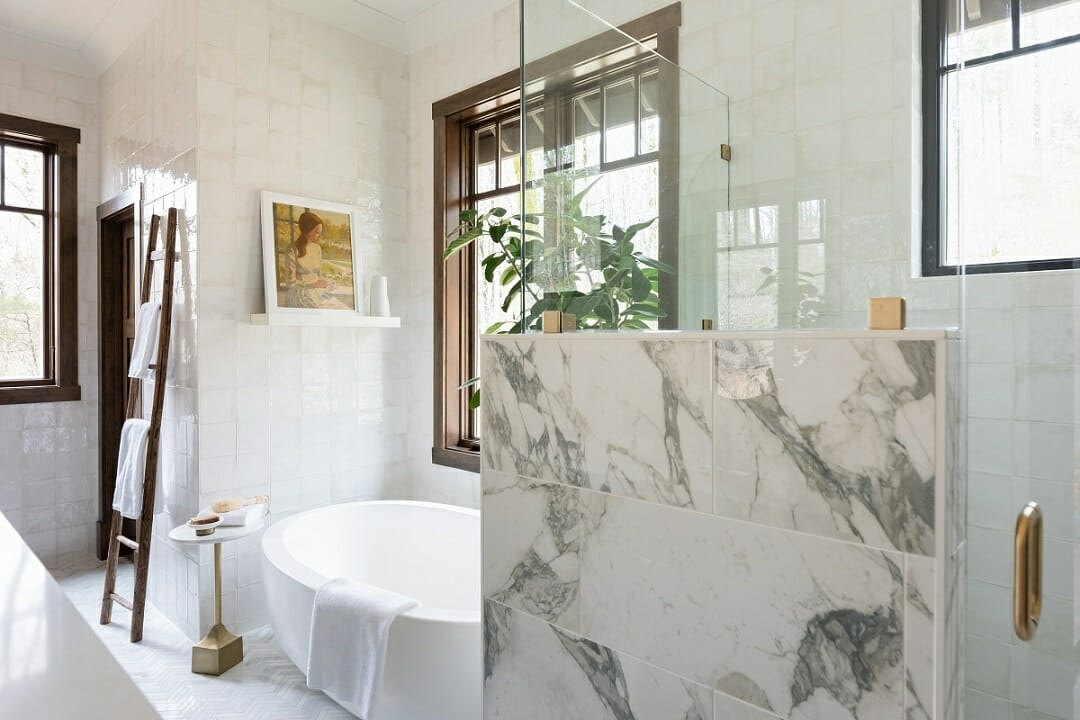 How Much Does a Freestanding Bathtub Cost?
Luxury home design elements, such as a high-end freestanding bathtub, often come without an immediately visible price tag. So today we're hoping to clear up some of that mystery for you. 
For a high-quality, durable freestanding bathtub, you can expect to pay $3,000 and up. Of course, the type of tub you choose will significantly impact that amount – especially when it comes to the material. 
Acrylic tubs tend to be on the cheaper side, and traditional real stone costs more, however these both have significant drawbacks (aside from just the price). Acrylic is prone to easily cracking, staining, and scratching, and doesn't retain the heat of the water leaving you cold and wet (and let's be honest, nobody wants that). Stone tubs, on the other hand, are so heavy that oftentimes your floor needs to be reinforced before tub installation, plus the maintenance required to simply upkeep these tubs is a chore all on its own. 
Stone resin, on the other hand, sits in the middle of the price spectrum, and comes with massive benefits. Not only is it light enough to install without floor reinforcements, the scratch and stain resistant finish is completely repairable on-site if something were to happen to it. 
T & L perfected the stone resin material in creating InspireStone™. Our tubs retain the heat of the water longer than acrylic tubs, giving you that warm, luxurious bath you're after. Plus, you get the look and feel of real stone without any of the maintenance. Not only that, but our eye-catching designs are one-of-a-kind, and truly stand out from the rest of the overdone masses out there. 
T & L Bathtubs can be found in homes around the world as well as prestigious hotels such as Four Seasons, Ritz-Carlton, Park Hyatt, St. Regis, Hilton and Seminole Hard Rock Hotel and Casino, to name a few.
We invite you to "Soak up the Luxury" in one of our beautifully handcrafted freestanding bathtubs.  
Our wide variety of options ensures we have the perfect tub to bring your project vision to life. Whether your design palette is drawn to classic white, trendy matte black, or a completely custom color, we know that your bathroom will become your favorite room in your house with your Tyrrell and Laing freestanding bathtub. 
Get in touch with us here to inquire about your next project, or conveniently start shopping online here.