Rhondamay Luxury Round Freestanding Bathtub
Magnificent Sense of Beauty
Ultimate Luxury for your Home
If you are looking for a sophisticated round bathtub for your home, T & L's  Rhondamay Luxury Freestanding Bathtub is a beautiful option.
It has a modern, contemporary look, while the use of innovative technology gives the bath the luxurious look and feel of real stone without the drawback of excessive weight.
The Rhondamay round bathtub is perfect for installation on a deck. 
Did you know our Deluxe Bathtubs can be installed outdoors? We apply a UV coating to protect our finishes from the elements. Make bathing under the stars part of your ritual.
We also offer the Atlantique round freestanding bathtub is in two sizes from our Contemporary Bathtub Collection.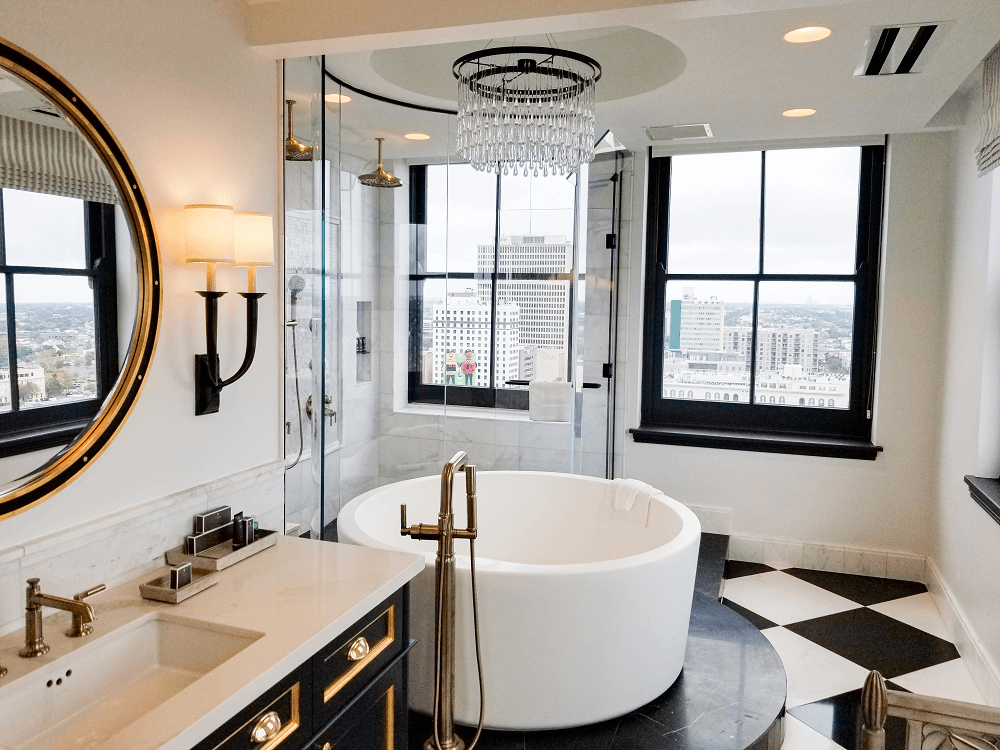 The Ritz-Carlton Suite-1500, New Orleans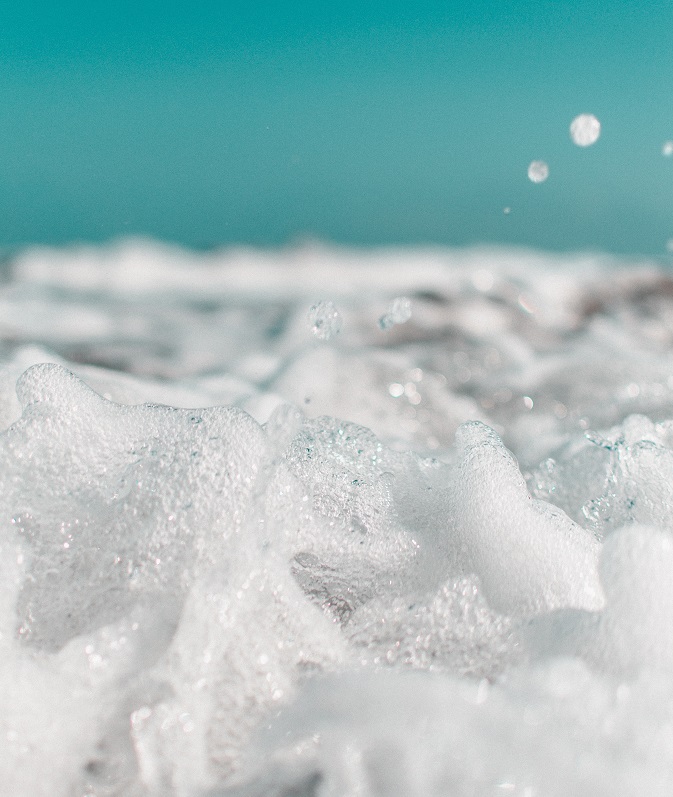 Round Bathtub with Jets
Create your own spa-like sanctuary in your home. The experience of bathing in 
T & L's Rhondamay Luxury Round Bathtub is so much more than just a bath. 
The Rhondamay is also available as a
jetted bathtub
and air spa. Warm air blown through a series of mini-jets positioned on the base of the bathtub creates a soft cascade of bubbles which leads to a gentle air flow throughout the tub. 
The beauty of our bathtubs with hot air massage is that they can be enjoyed as soakers as well. 
Instead of installing hardware to the surface base of our freestanding bathtubs, we decided that tiny pin-hole jets installed in the floor of the tub was the answer (no hardware!). This ensures that you can soak comfortably and use the jets on the days you desire.
Read more about our innovative hot air massage system on our blog.