Maia Freestanding Oval Bathtub
Classic Stand Alone Tub
The Maia oval freestanding soaking bathtub's soft delicate shape is the perfect focal point to any luxury bathroom. 
Its subtle curves allows the bather to sink into complete relaxation.
The Maia Bathtub is handcrafted and finished in solid black, white, Onyx or Calcutta finishes.
Available in four sizes to cater to your design needs.
Made in our proprietary InspireStone® stone resin material. Our finishes are soft to the touch and retain the heat of the water for a longer more enjoyable soak. 
Pairs perfectly with our Contemporary Basins – bring your bathroom to life!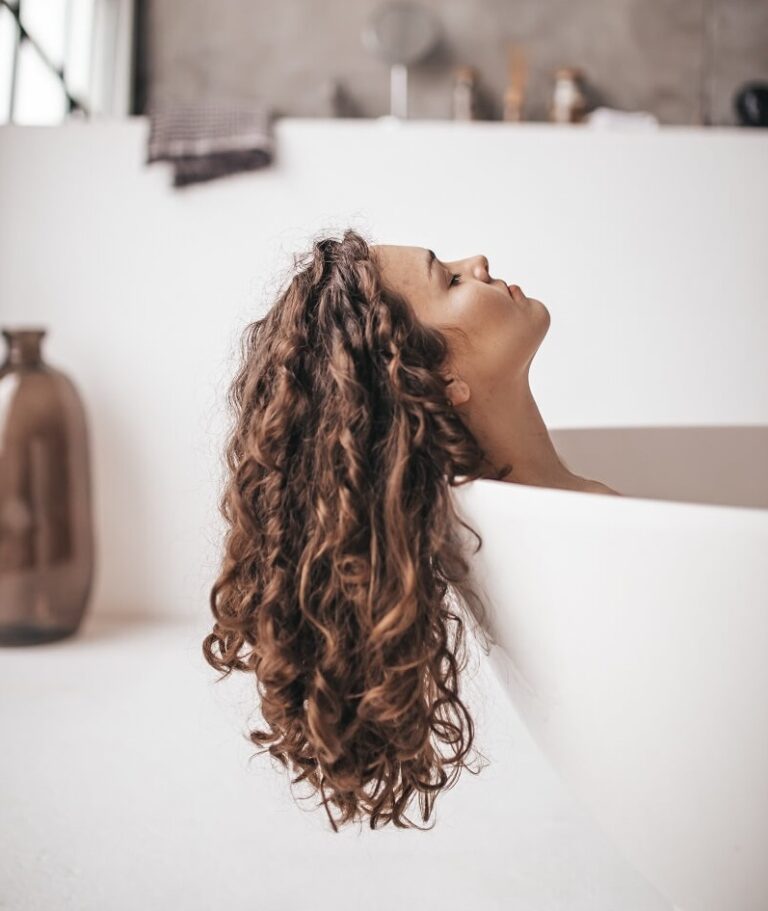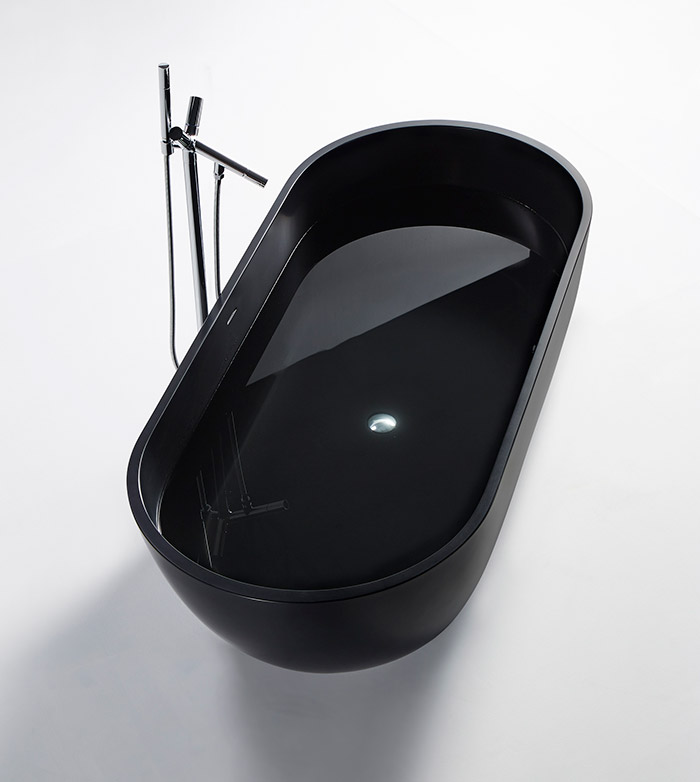 Distinguished Solid Black Bathtub
The all black bathtubs in T & L's Contemporary Bathtub Collection is what really sets us apart from our competitors. 
Our striking black finishes are available in matte or gloss. 
Are matte black finishes hard to keep clean?
Many think that a matte black finish on a bathtub is harder to keep clean than a white finish. Simply put, that is not the case. Regular routine cleaning with the correct cleaners will keep your beautiful matte black finish looking as perfect as the day you first bathed in it.
We have created a short guide on the ideal cleaning practices for matte black finishes.
Download it here: Matte Black Cleaning Guide
Bathtub Brochure
Be inspired by our NEW Contemporary Bathtub Collection.
Maia Oval Bathtub Specifications