Tyrrell and Laing offer luxury freestanding bathtubs and basins with the look and feel of natural stone. Beautiful curves and generous dimensions make our tubs the eye-catching centerpiece of any luxury bathroom. What better place to relax after a stressful day than in one of our tubs.
When it comes to choosing a freestanding tub for your bathroom there are many factors to consider.


How much space do you have in your bathroom?
Freestanding bathtubs come in all shapes and sizes from our large double-ended Imperia freestanding bathtub for two people down to our Rosebud small freestanding tub, which is a compact tub for a single person. Work out where you want to install your new tub – near a window can add light and potentially offer an attractive view. And remember to factor in the other elements of a bathroom such as basins and storage.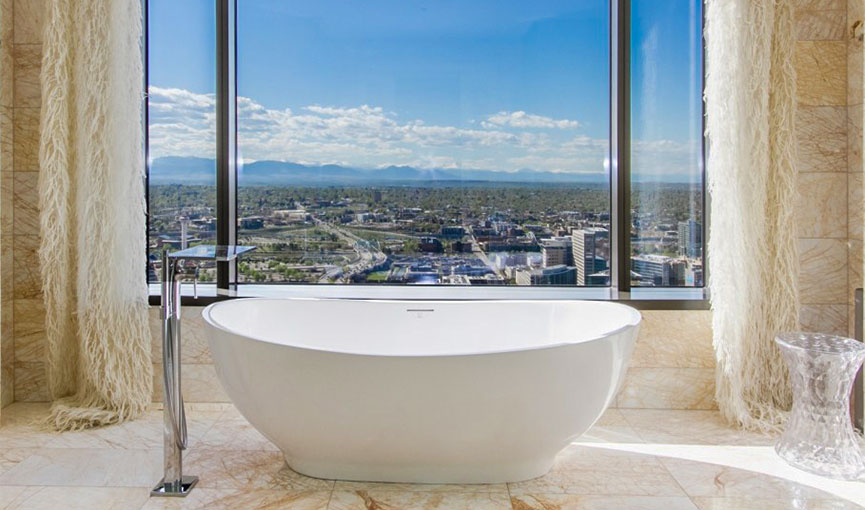 A classic Slipper tub from our Deluxe Bathtubs Collection


Some luxury freestanding bathtubs can be heavy
Weight is also a factor. Stone and cast iron tubs can be extremely heavy. Tyrrell & Laing bathtubs and basins are made from InspireStone™ which is an advanced composite material with the appearance and beauty of natural stone without the excessive weight. The material is hard wearing and easy to clean and retains heat in the water for a longer more relaxing soak.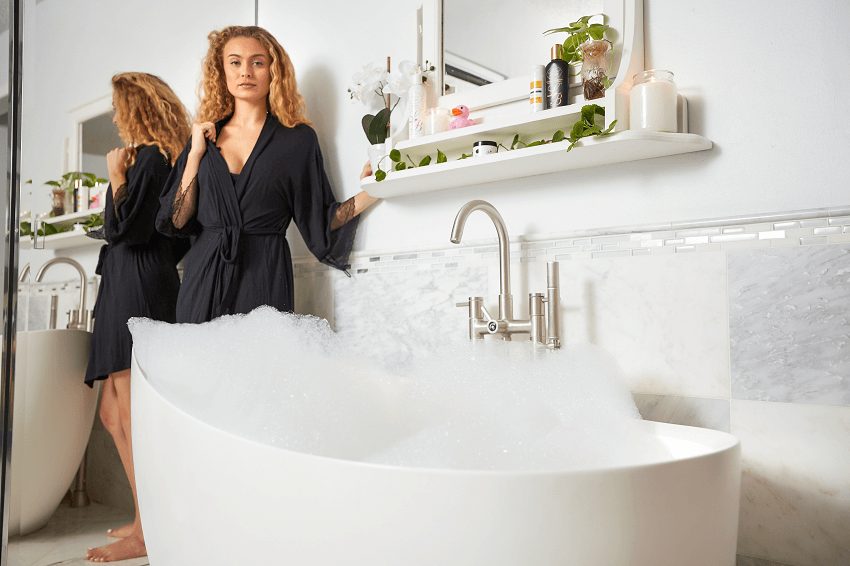 A Rosebud small tub – our tubs have the look of natural stone without the excess weight


Color choice
Traditional white is always a classic option. White never goes out of style and always carries its beauty through the years. The great thing about white is that you can match any colors or accessories with it. Our stone white option is offered in both matte and gloss. This gives you the choice of a more "stone like" natural look, or a hi-gloss contemporary look.
If you are wanting to go with an "off white" color – our Golden Sands finish is perfect for that. It is on the warmer side and matches great with travertine tiles.
Our Almond finish is on the creamier side of the spectrum. If offers a soft appearance while still blending well with warmer tile finishes. See below for our color options. All available in matte and gloss.

Add some black magic to your bathroom

A black bathtub from our Contemporary Bathtubs Collection can add glamor and a wow factor to any bathroom, especially when paired with contrasting white marble tiles. For the adventerous we offer matte or gloss black finishes as well as the more traditional white.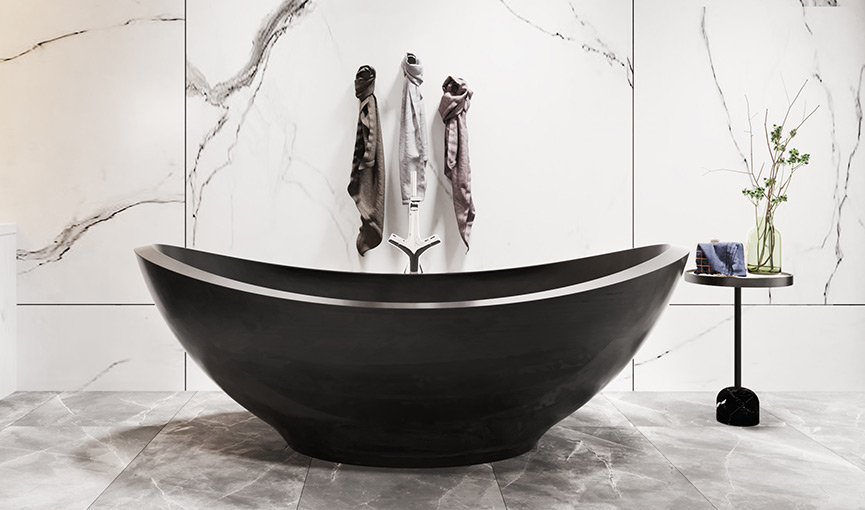 A Poseidon freestanding Slipper bathtub in gloss black
To find out more about our black freestanding tubs please visit our Contempary Bathtubs Collection page. You can buy these tubs in the Tyrrell & Laing Shop


Our tubs are easy to install
A huge advantage of our freestanding bathtubs is the easy installation. Plumbers and contractors love installing our tubs. Why? Because they are easy to install, durable, have clear installation instructions, and don't carry the excess weight other stone like tubs carry. Our customer service offers a real person on the other end of the phone in case you run into any issues.