Adding a freestanding bathtub to your bathroom design always adds a sense of luxury and style. Not only is it a beautiful focal point, it serves a wonderful purpose and sets the tone for pure relaxation. We have compiled 5 truly magnificent bathroom designs featuring our freestanding bathtubs. We hope they inspire you to create your own personal sanctuary to escape the day to day stresses life sometimes throws our way.
Bathtub with a view
Brett Terpeluk of Studio Terpeluk took this San Francisco remodel vision to new heights, quite literally! This minimalistic, yet magnificent renovation was featured in Spaces Mag and is praised for its flexible living space design. The homeowner wanted an open floor concept to practice yoga while encompassing a serene environment utilizing natural materials. The use of oak throughout the home creates a warm and inviting environment.
The master bedroom is completely open in concept with glass windows floor to ceiling, inviting in natural light. Encompassed by tree branches and endless views sits a T & L Petit soaker bathtub inviting you to soak up the scenery and be completely overwhelmed by relaxation.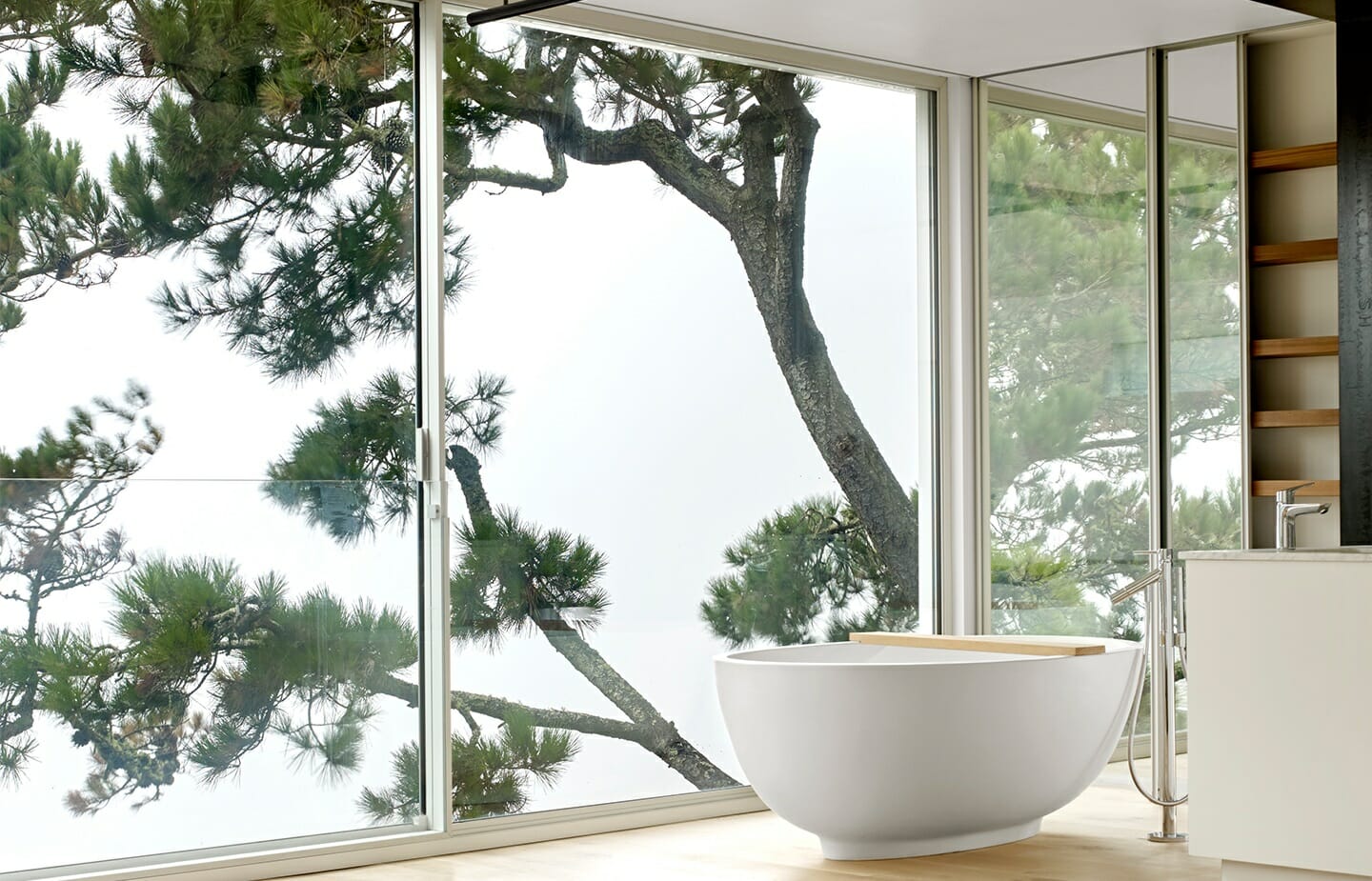 Freestanding Bathtub on Platform
Every year the Summit County Builder Association in Breckenridge, CO put together an incredible event called "The Parade of Homes". Our Imperia large soaker tub was featured in this phenomenal master bathroom. The T & L Imperia tub is perfectly placed on a platform creating a dramatic entrance into this section of the bathroom. The large bay windows allow natural light to fill up the room and bounce off the dark wood accents. The dramatic overhead rustic beams accentuate the large chandelier above the bathtub creating a unique intimate space.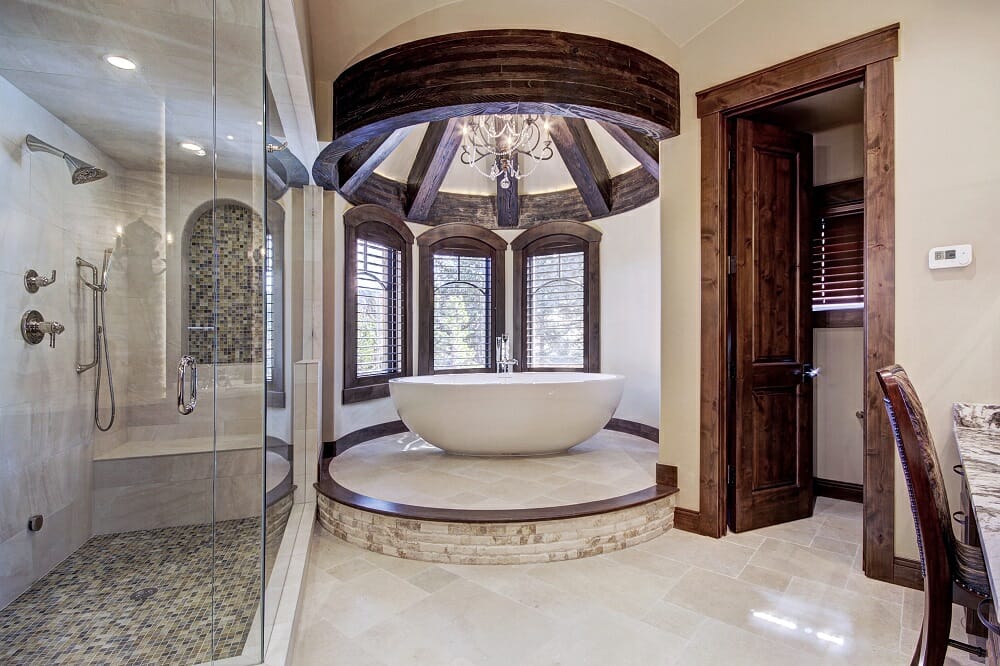 Outdoor Bathing
The Round Hill Resort and Villas in Jamaica had the right idea when they created this incredible outdoor bathing space. The luxury villas invite you to take advantage of the fresh Caribbean sea breeze with an outdoor soaker bathtub. Take your relaxation level to new heights and bathe under the stars in our Neptune Freestanding Soaker Bathtub. "Embrace true island living".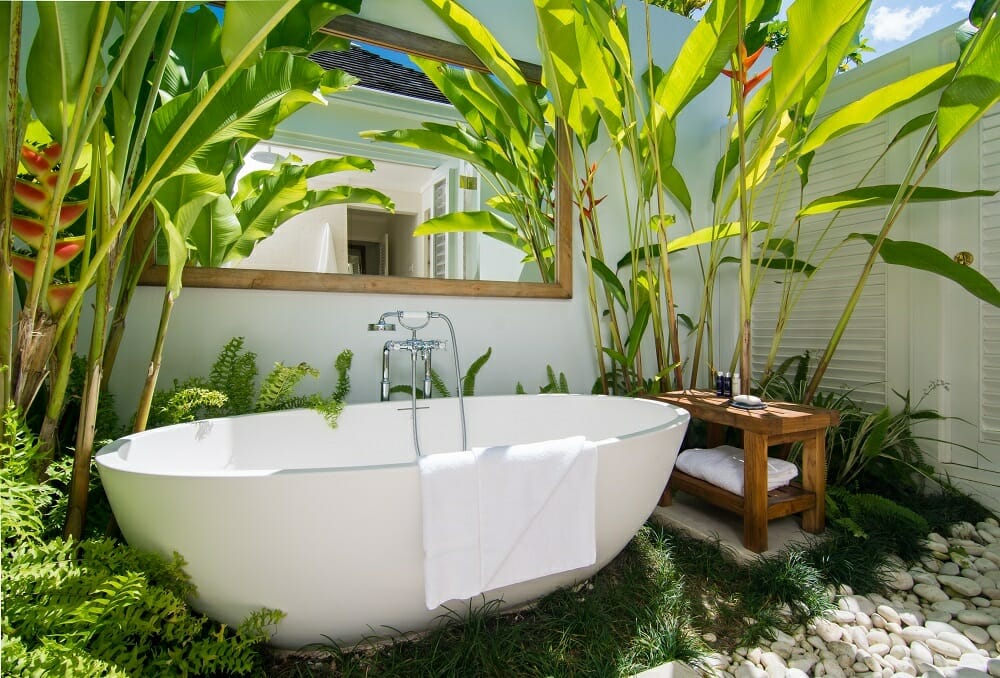 Freestanding Bathtub with Fireplace
The Spa at The Salamander Resort and Spa, Virginia offers at truly unique and luxurious experience to its patrons. Enjoy a tailored made spa treatment consisting of massages, facials, body wraps and much more and top of off with a relaxing soak in our Adoni Freestanding Bathtub with the calming fireplace view.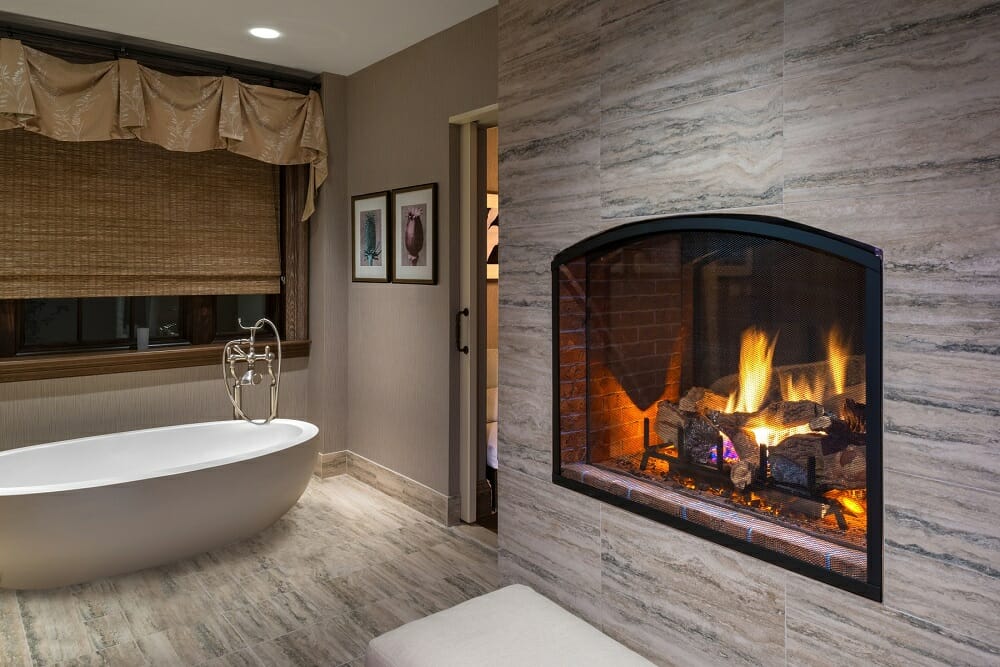 Black Freestanding Bathtub
Nothing screams luxury quite like a black freestanding bathtub. Designing your bathroom around  a centerpiece like our Stella Freestanding Soaker Tub creates a simple yet impactful bathroom style. The backlit wall feature highlights