Neptune Freestanding Oval Bathtub
An eye-catching soaker tub with a contemporary look
Luxury Freestanding Soaker
Our tribute to the Roman God of freshwater and of the sea our Neptune stand alone bathtub is the perfect synergy of luxurious style and functionality.
Create a tranquil atmosphere in the comfort of your home. This luxury soaker tub brings the comfort of a home-spa right to your bathroom.
T & L's proprietary InspireStone® stone resin material is warm to the touch, comfortable and easy to clean. Our Stone Resin material has the look and feel of natural stone without the excess weight.
Our bathtubs are MAS Certified GREEN products, are sustainably sourced and proudly made in the U.S.A.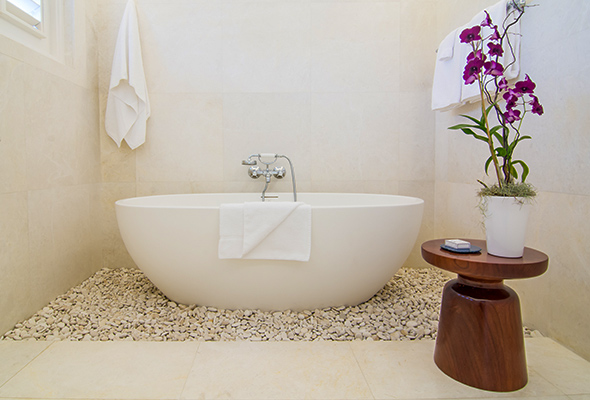 Round Hill Hotel and Villas, Montego Bay, Jamaica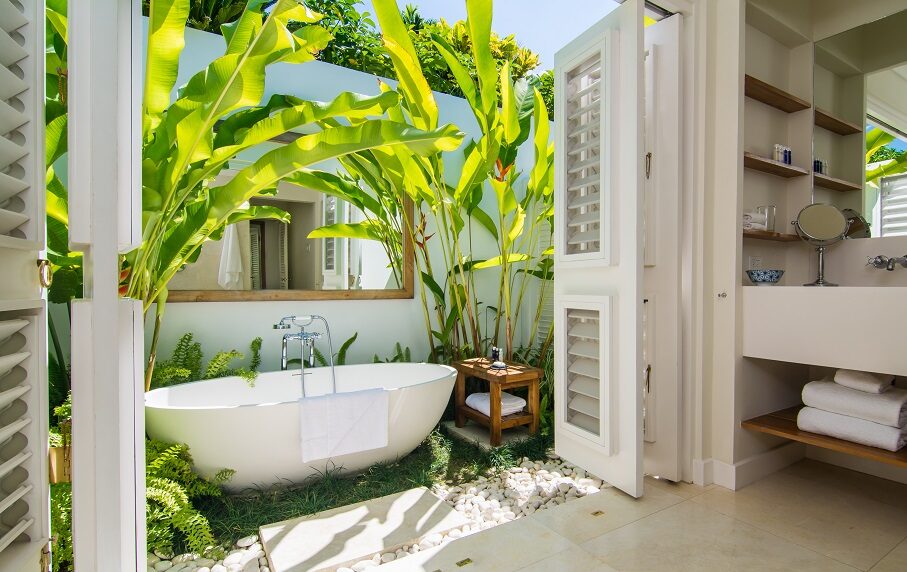 Did you know you can install our freestanding bathtubs outdoors?
T & L Deluxe Bathtubs can be installed outdoors with our proprietary UV protection formula. 
Take your bathing experience to new heights and bathe under the stars with a T & L Bathtub.
Our finishes are stain resistant, and easy to clean, easing your mind for this type of installation.
Soak up the Luxury with a T & L Bathtub.
Get inspiration from some of our customers' luxury bathrooms
Click on an image to see a larger version
Neptune Bathtub Specifications
We have loved our Neptune Bathtub from T&L and believe me, it is getting used every single day! The service is just as good as the quality of the tub…questions answered so fast, and massive knowledge of the product.
Highly, highly recommended!
Betty Londergan