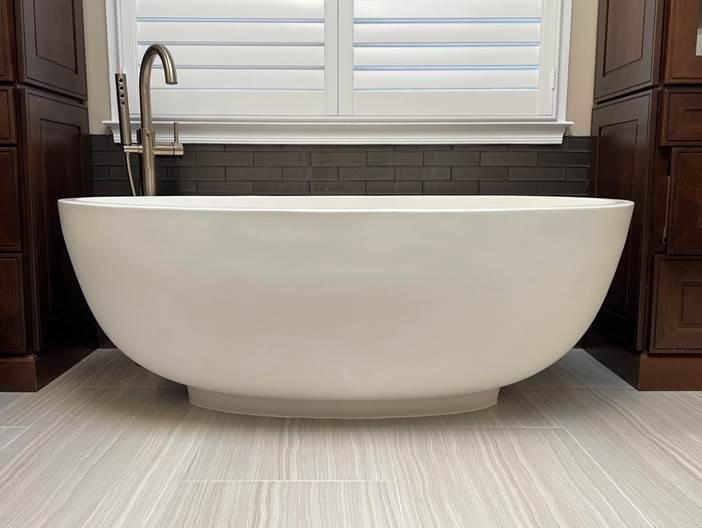 Transforming small spaces into luxurious havens has never been easier! 
Gone are the days when indulgent bathrooms were reserved solely for expansive homes. Today, no matter the size of your bathroom, you can seamlessly infuse it with a touch of opulence, thanks to a range of meticulously crafted freestanding bathtubs designed for limited spaces.
Small Soaker Bathtub: The Grandeur of The Petit
A part of our renowned Deluxe Collection, the Petit bathtub might be compact in size, but is monumental in its aesthetic appeal and functionality. Not to mention, it's a very popular choice for those keen on maximizing their bathroom space without compromising on luxury.
Distinct Features: Comes with a center drain for added comfort and convenience.
Customizable Finish: Whether you prefer a pristine white or the unique misty pebble, you can choose from either matte or gloss finishes. 
Residential Favorites: Homeowners with smaller bathrooms or guest baths often gravitate towards the Petit for its perfect balance between space and sophistication.
Global Recognition: The Petit's allure isn't limited to private homes. It's graced luxury resorts such as the Four Seasons Punta Mita, The Cove Eleuthera in the Bahamas, and The Cosmopolitan in Las Vegas, just to name a few. 
Small Freestanding Bathtub with End Drain: Meet The Rosebud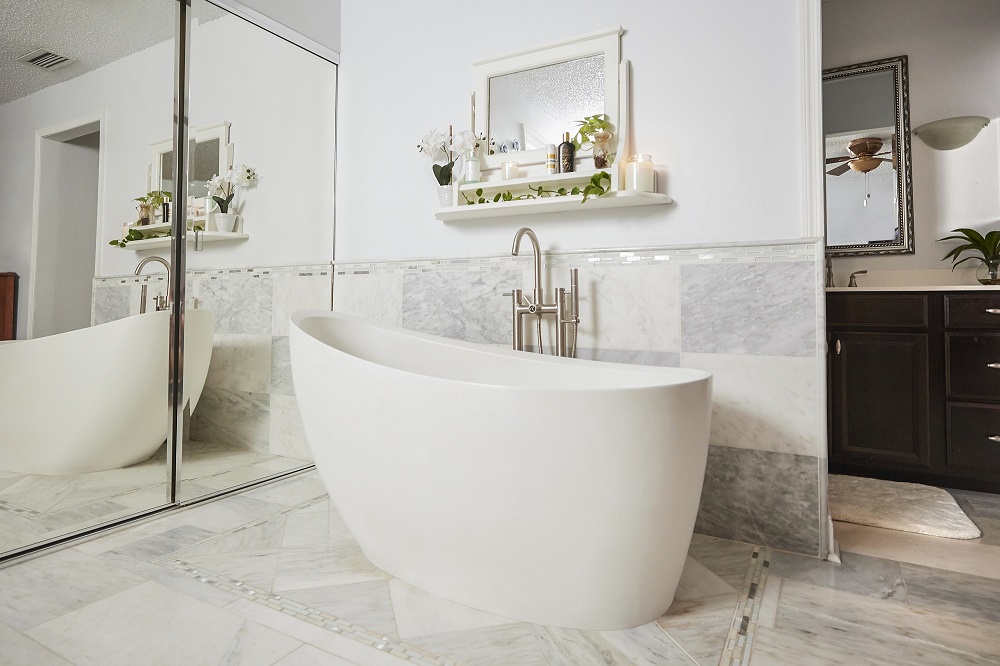 Designed by the visionary Glyn, President of T & L, the Rosebud bathtub is a masterpiece tailored for those desiring an end drain. It effortlessly replaces dated drop-in tubs and is a stellar choice for alcove installations.
Comfort First: The Rosebud doesn't just look good; it feels good. Its ergonomic design promises unparalleled back support, making it ideal for solo relaxation sessions.
Versatile Finish Options: Available in timeless white and misty pebble in both matte and gloss to suit your unique design style.
Contemporary Small Bathtub: Elegance of The Maia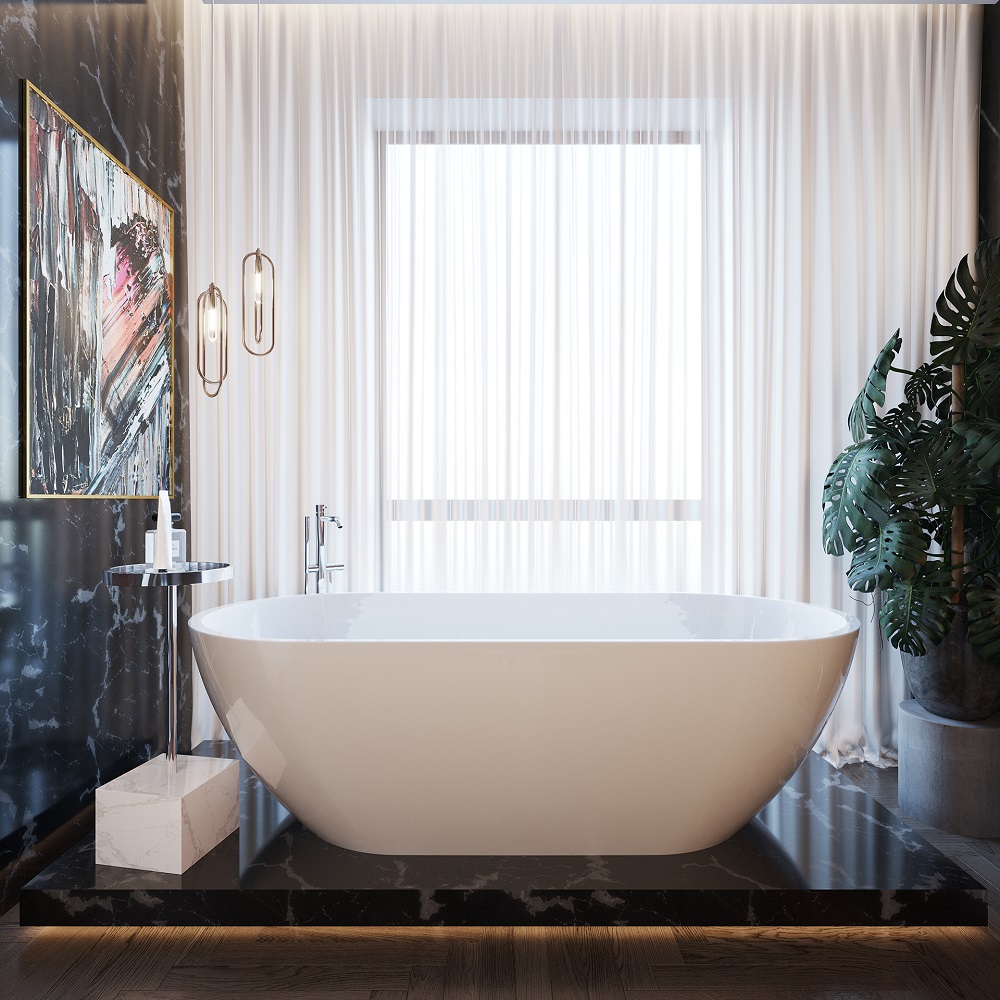 If contemporary design speaks to your soul, the Maia bathtub from our Contemporary Collection is sure to captivate you. Slightly more compact than the Petit, it measures 55" in length.
Varied Finishes: From classic white and black to the striking onyx or Calcutta, there's a Maia finish for every taste. Plus, we offer custom color matching using the RAL K5 chart!
These three exquisite bathtubs, and all others in our collections, are sculpted from our signature InspireStone® stone resin material. Celebrated for its durability, heat retention, and easy maintenance, InspireStone® promises longevity alongside luxury. Whether you're dipping into the Petit's depths, lounging in Rosebud, or relaxing in Maia, you're promised an unparalleled bathing experience with T&L. 
Your dream of a luxurious bathroom, regardless of its size, is now a tangible reality. Dive into our curated collection of freestanding bathtubs and elevate your everyday bathing ritual.