The answer is simple- most certainly! There are advantages to bath-shower combos both functionally and aesthetically.
Once you have decided that you are going to remodel your bathroom you may start to feel flooded with ideas and concepts. In most cases small bathrooms tend to only have a shower since space is limited, so you miss out on the enjoyment (and benefit) of bathing. Cue the "bath-shower combo design". Freestanding bathtubs have limitless options allowing you to create the bathroom of your dreams regardless of how big or small your bathroom is.
Freestanding Bathtub Shower Combination
Finding a flat bottom freestanding bathtub that allows you to safely stand while taking a shower, but is also designed to contour to your body for a comfortable soak is imperative. You want the best of both worlds – right?
Consider exploring our T & L Aqua Rectangular Bathtub. Sloped to accommodate two person bathing for a long relaxing soak, as well as its flat bottom design suited for a shower installation. Manufactured in our proprietary InspireStone™ stone resin material which is scratch, stain, mold and resistant.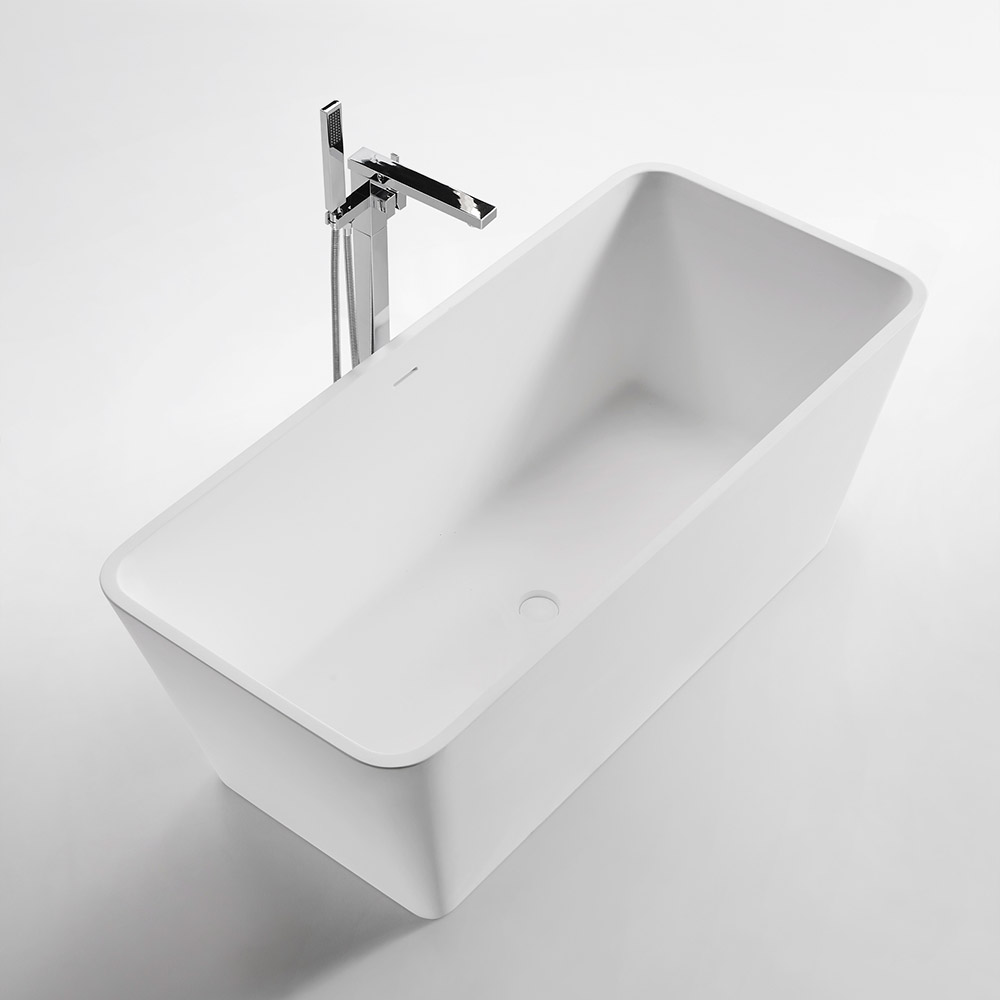 Small Alcove Bathroom
Once you have decided that completely removing your current, outdated bathtub is the way to go. It is important for you to find a bathtub that is designed to fit into these small alcove spaces while still allowing you to add a shower.
Drain location is important: Your existing bathtub will either have left or right drain placement. Are you willing to have your plumber move the drain? Another option is finding a bathtub that already has this drain placement. T & L designed the Rosebud Freestanding Bathtub for this exact purpose. It fits perfectly in existing shower without fussing with the drain.
Shower head and faucet location: An alcove installation for a shower/bath combo is great because you have the flexibility of shower head and faucet placement. Having the shower wall makes designing this concept much simpler since the plumbing is in place.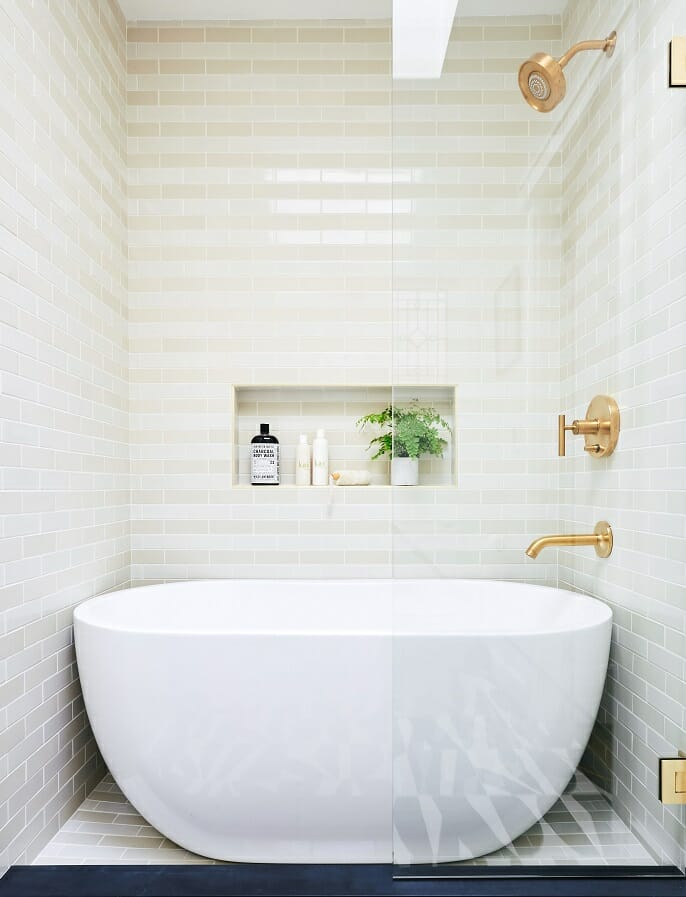 Image Credit: Pinterest
At the end of the day it is important to create a bathroom sanctuary that fits your needs. Whether you are a "bath enthusiast" or "shower lover", we believe it is great to have options for yourself and your family. Keeping in mind what works for you today and in the future. We look forward to helping you design the bathroom of your dreams.
Quick Links:
Still trying to decided which material is best for your bathtub purchase? Read our blog: Best Bathtub Material
Looking for solid black freestanding bathtubs? Check out our Contemporary Bathtub Collection