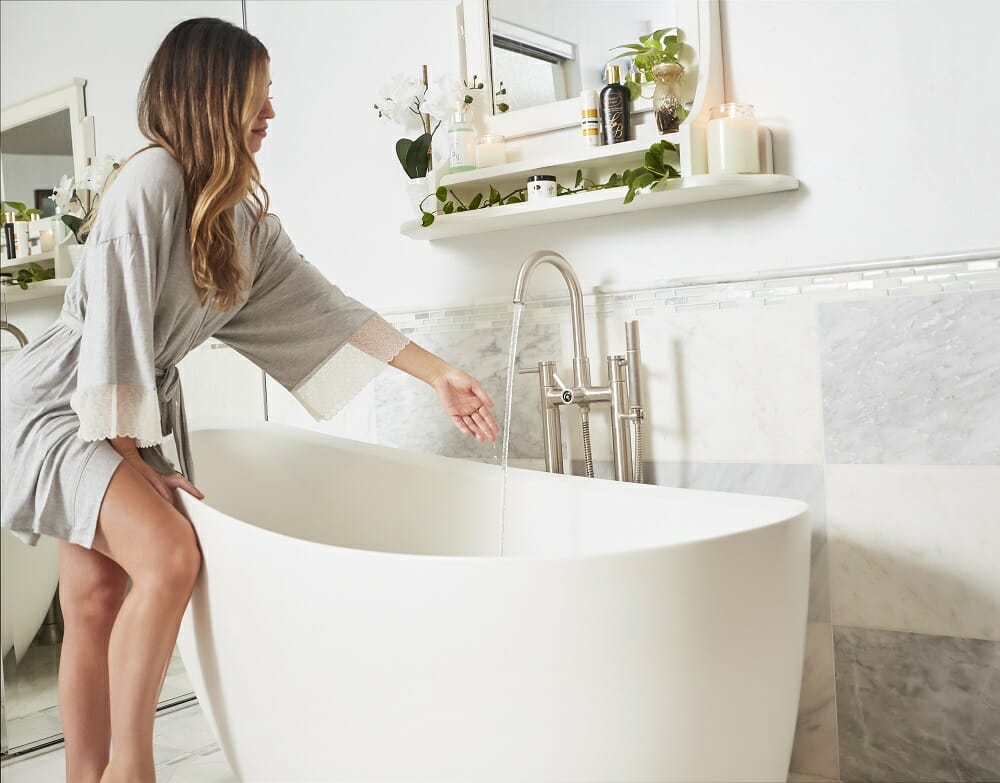 There are so many reasons to love a freestanding bathtub! Not only are they very popular for home and hotel builders and designers to choose, but they are also beloved by the people who use them – whether that's every day in their home or on vacation at a luxury resort! 
Freestanding bathtubs are incredibly versatile, and can be placed (almost) anywhere in your bathroom, bedroom, or outdoor areas. With that, you have the freedom to choose the faucet that best suits your design style, as your faucet and bathtub are often sold separately. 
Plus, with so many options of sizes and colors to choose from, a freestanding bathtub allows you full freedom to customize your space for your needs and preferences. 
Freestanding Bathtubs Increase Home Value
Not enough to love? How about the fact that freestanding bathtubs increase home value! When buyers are looking through homes, most will want a bathtub in the house. Bathtubs are not only seen as more valuable than showers, but freestanding bathtubs elevate your bathroom from standard washroom to luxurious spa room – something every home buyer loves and desires!
If you are undertaking a bathroom remodel and considering selling your home at some point in the near future, then you're going to want to consider the ROI (return on investment) of your bathroom remodel, and include fixtures that increase its value. Realtors say that an average bathroom remodel ROI is about 65% (2022). 
While your choice to include a freestanding bathtub, or the extent of your bathroom remodel, may be dependent on your budget, it's important to note that you can achieve the luxurious (and expensive) look of stone bathtubs with composite materials that won't break the bank, but will still make a splash in your design. That is just the tip of the iceberg when it comes to the benefits of composite bathtubs. You can read more about stone resin bathtubs in this blog post.