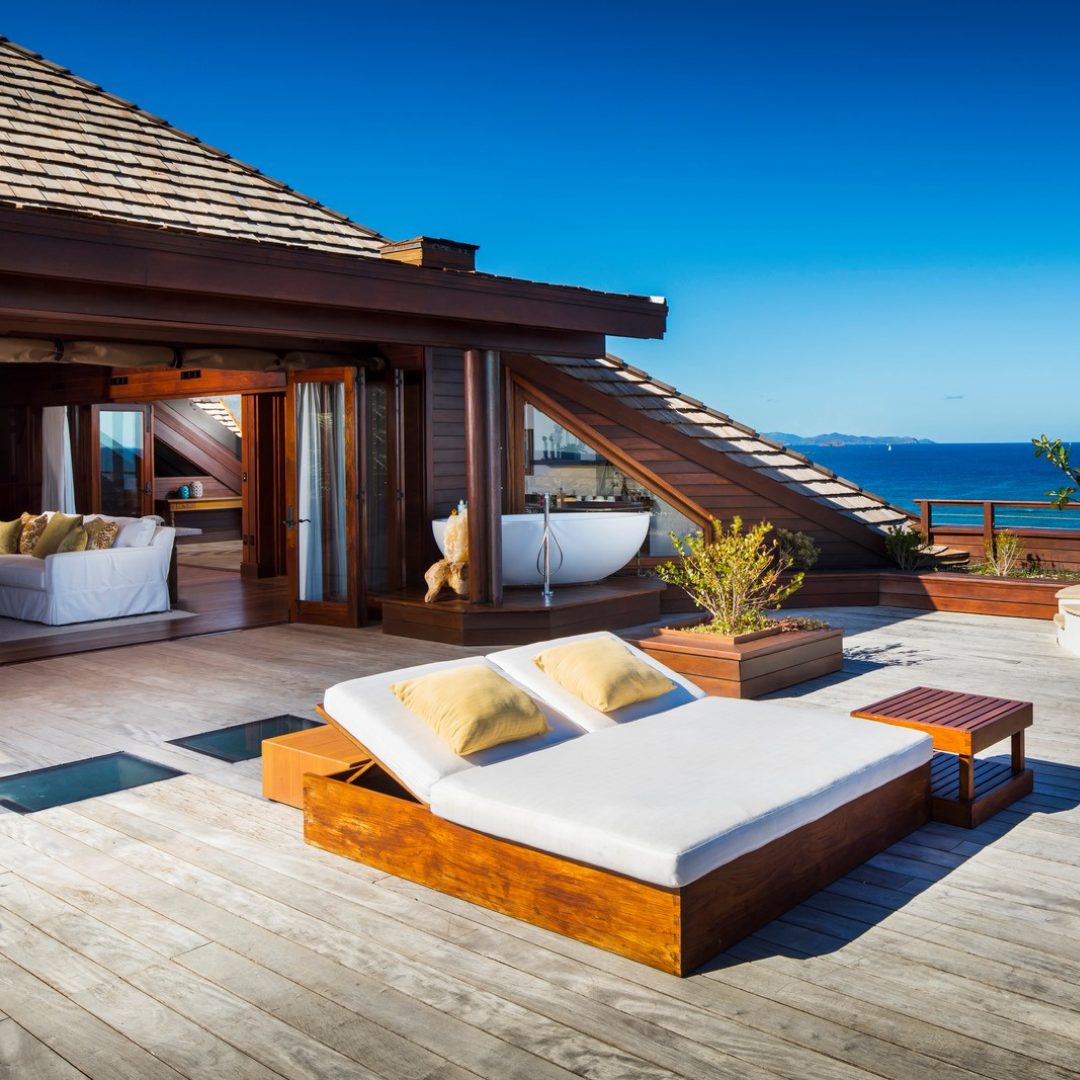 Elevate your outdoor living with a luxurious outdoor soaking tub. 
Taking time to unwind and indulge is essential in today's bustling world. Imagine the enchantment of stepping into a warm, luxurious bath under the open sky, whether it's under the radiant sun or twinkling stars. 
Outdoor soaking tubs have emerged as a haven of relaxation and an inspiring centerpiece for gardens, patios, and other open-air spaces. But how do you choose the right tub and the perfect location for your al fresco bathing experience?
Why Consider an Outdoor Bathtub?
Outdoor bathing is an experience that transcends the traditional bathroom setting, offering a spa-like retreat right on the comfort of your own property. Imagine soaking in warm water while breathing in the fresh outdoor air, all without the recurring costs and bookings associated with a professional spa. 
An outdoor soaking tub not only elevates your garden or patio to a luxurious sanctuary, but also provides a private escape that's available whenever your heart desires (or the day demands it). 
What Material to Choose for an Outdoor Soaking Tub
When positioning a bathtub outdoors, there are several important factors to consider, including first and foremost, the ability of the material to withstand direct sunlight and weather conditions. 
That's where T&L's bathtubs come to the rescue! Made to endure, our bathtubs are designed with UV protection, allowing them to be installed in direct sunlight without fear of degradation. 
Outdoor Bathtub Protection
Even when your tub is crafted to endure, an extra layer of protection ensures its longevity. Consider investing in a high-quality cover for your bathtub to keep it safe from debris, weather, and other outdoor elements – ensuring the tub is always ready and inviting for your next soak.
If you're looking to add an extra touch of elegance and protection to your outdoor bathing setup, installing a bathtub under a roof, pergola, or shade sail is a brilliant idea. Not only does it offer additional protection from the elements, but it also makes your outdoor tub the focal point of an overall aesthetically pleasing design choice.
The Magic of an Outdoor Bathtub in Exotic Locations: Necker Island Resorts
For those who seek inspiration beyond their backyards, the alluring setup at Necker Island, Sir Richard Branson's private island paradise, offers a little slice of heaven. Located in the British Virgin Islands, this 74-acre island is a stunning setting surrounded by coral reefs and white sandy beaches. 
The guest rooms offer not only panoramic ocean views but also the ultimate privacy and luxury, including their own T&L outdoor soaking tubs. Our tubs make for a captivating view in an already stunning landscape, expanding the luxury experience even farther.
Is an Outdoor Soaking Tub Right for You?
From creating a private at-home retreat to elevating your outdoor space into an oasis of luxurious comfort, the benefits are endless. Add in the health benefits of soaking – improved circulation, stress relief, and muscle relaxation – and you have a very compelling case for this luxe addition to your home.
So, whether you're planning to transform your garden into an elegant escape, or dreaming of your personal paradise at a luxury resort, an outdoor soaking tub awaits you.
Immerse yourself in the sheer luxury and unmatched experience of bathing under the sun or stars. It's not just a bathtub; it's your private sanctuary.
Ready to take the plunge into the realm of outdoor soaking tubs? 
Our Deluxe collection is designed to suit a variety of tastes, spaces, and requirements, ensuring that your outdoor sanctuary will be as unique as your style. Discover a world of luxury with T&L's collection of outdoor soaking tubs. Find the perfect fit for your outdoor sanctuary here: https://tandlinternational.com/tyrrell-and-laing-deluxe-tubs/