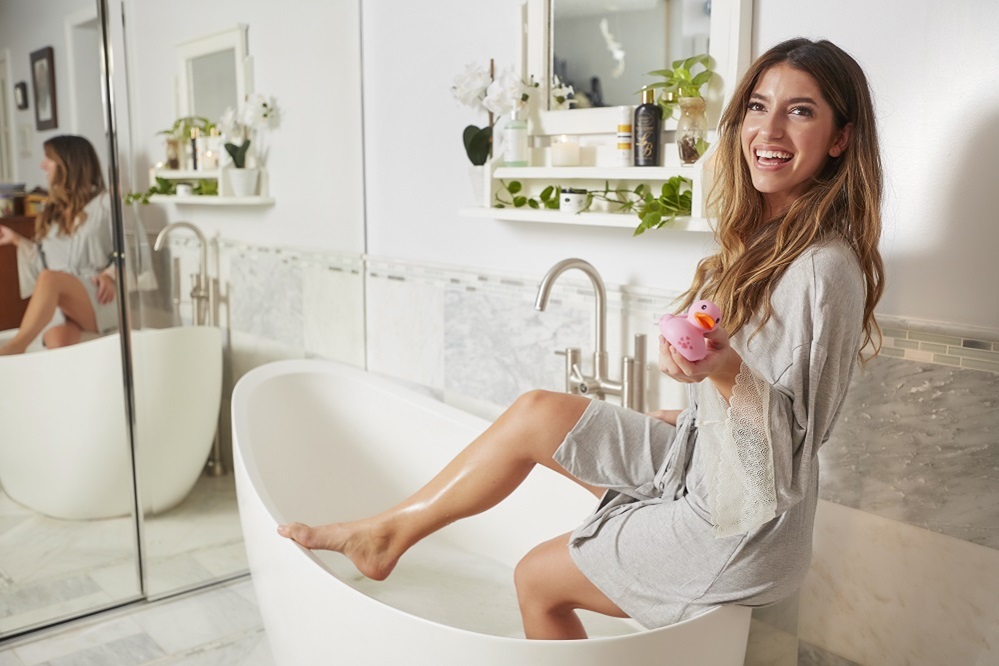 When we think of luxury bathtubs, the image that usually comes to mind is a spacious, freestanding tub that acts as the pièce de résistance of a well-designed bathroom. 
But what happens when you're limited by existing plumbing or the remnants of old built-in tubs? Tyrrell and Laing has crafted the perfect solution for such scenarios: The Rosebud freestanding bathtub with a left drain.
Working With Existing Plumbing Restrictions
In many homes, especially those with a long history, altering plumbing can be a costly and challenging endeavor. Existing drains are typically positioned either on the left or the right, depending on the original design. 
For homeowners wanting to replace their old built-in tub with a sleek, modern freestanding bathtub, the positioning of the drain can become a significant hurdle. This is where the innovative design of our Rosebud tub comes into play! This bathtub comes standard with a left-side drain that makes it a perfect-fit for an easy yet luxurious bathroom transformation.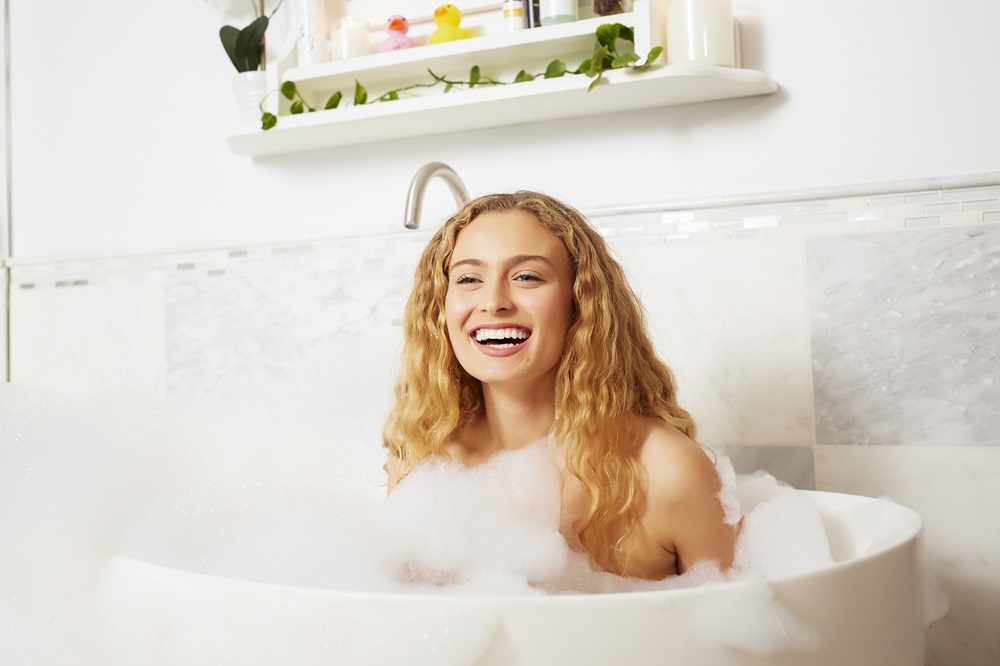 Rosebud: A Masterpiece in Design and Functionality
Tailored for Precision:
Most of Tyrrell and Laing's bathtubs come standard with center drains. However, recognizing the specific challenges some homeowners face, Glyn, our visionary designer, created the Rosebud. 
Designed with a left side drain, it seamlessly fits into spaces previously occupied by built-in tubs. This thoughtful design ensures that those with left-hand plumbing that can't be moved can still enjoy the luxury of a freestanding tub.
Versatility at Its Best:
What makes Rosebud truly remarkable is its versatility. While designed with a left drain, it can easily accommodate right-hand plumbing too – all you have to do is turn the bathtub around and it will still fit beautifully into your space. Not only that, but for custom projects, this beautiful bath can also be created with a center drain if that's what fits your space. 
The Essence of Luxury:
The Rosebud isn't just about functionality; it's a symbol of luxury. From the flawless design to the impeccable finish and the sheer comfort of sinking in for a soak, the Rosebud promises an unparalleled bathing experience.
Aesthetic Choices and Finishes
The Rosebud, made proudly in the USA, caters to diverse aesthetic preferences, able to fit seamlessly into your bathroom design. It's available in two colors.
Classic White: Choose between a matte or glossy finish, depending on your design aspirations.
Misty Pebble: For those looking for a touch of uniqueness, the Misty Pebble is available in both matte and gloss finishes. 
Keep an eye out as we're constantly innovating, with more color and finish options in the pipeline!
Rosebud's Stamp on Luxury Hotels
Our commitment to quality and design has seen the Rosebud find a place in some of the most luxurious settings. A testament to its allure is its installation in the renowned Hilton Hotel in Ohio, pictured below. It serves as a beacon of luxury and comfort for guests from all over the world.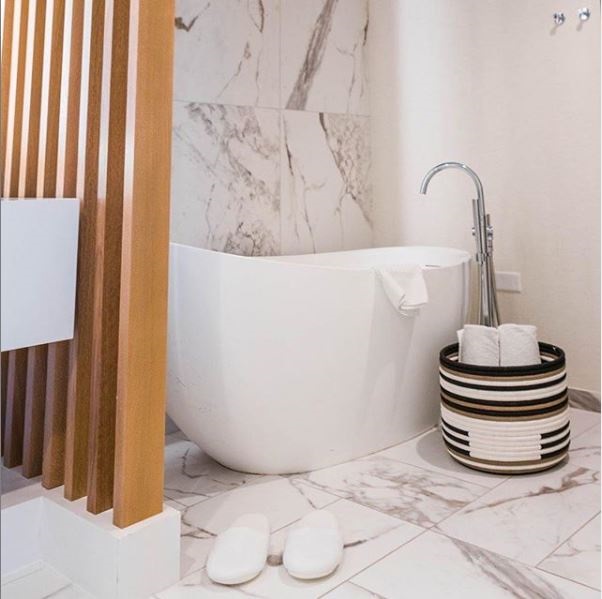 Instead of being a burden we struggle to overcome, design constraints can sometimes pave the way for innovation. The Rosebud freestanding bathtub with a left drain is a testament to this philosophy. Whether you're revamping your bathroom or designing a new one, the Rosebud offers a blend of luxury, functionality, and sheer aesthetic delight.
If you're ready to transform your bathroom into a soak-worthy sanctuary without the hassle of major plumbing alterations, the Rosebud awaits. Dive deep into its features, and let's craft your dream bathroom together.