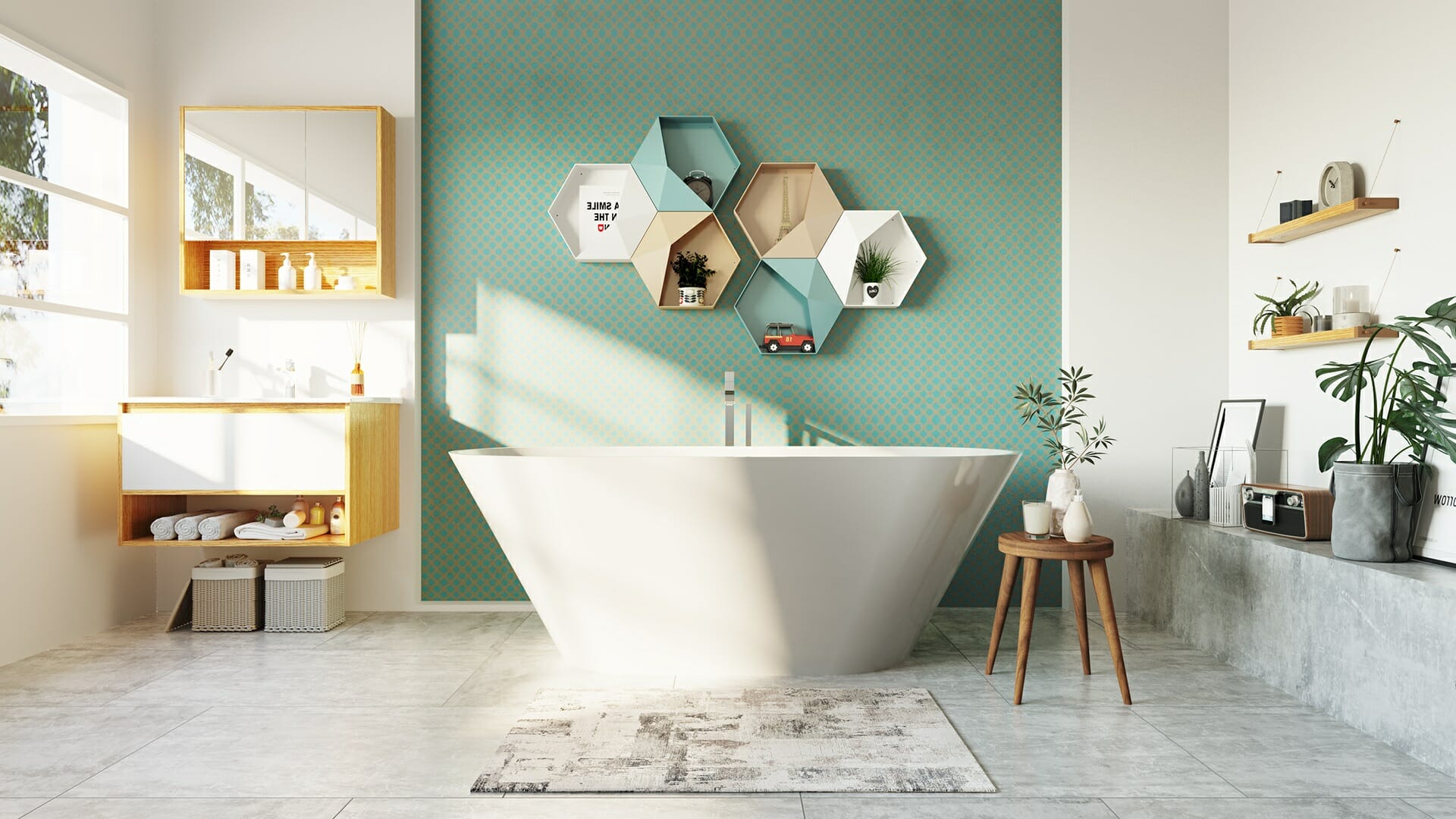 Custom bathtubs are quickly becoming the statement of luxury in home and hotel design. 
Rather than settling for the same old thing that everyone else has, in the same old color you see time and time again, why not create something completely custom? 
In this blog, we are going to break down the steps of creating a custom bathtub to show you just how seamless the process can be when you work with Tyrrell and Laing. 
How to Build a Custom Bathtub in 5 Easy Steps
Find bathroom inspiration
The first step in any design project is finding inspiration! Whether you're searching Pinterest for bathroom design inspiration, or searching through home designers Instagram profiles, you can find inspiration almost anywhere! 
It's always helpful to find inspiration for bathtub shapes, sizes, and colors before beginning the design process so your bathtub company of choice knows exactly what you need and want in your project.
Decide how much space you need
How big of a space does your bathroom have for your freestanding bathtub? How big of a tub are you looking for? Some things to consider are your height, whether you like bathing alone or with two people, and how big of a space you have – all of these things are going to determine the size tub you need.
Custom bathtubs complete any space – whether you have a large space to make a statement or need a tub to fit a smaller spot. 
Choose a style that complements your design needs
This is where the inspiration you found earlier really comes in handy – it's time to define your design style and choose a bathtub that fits into that beautifully. 
Whatever you prefer, Tyrrell and Laing has something to suit your style – from modern marvels to statement makers, retro fun, and classic elegance. 
In the past, homeowners were stuck with one or two choices for their bathtub – black and white, that's it. But now, you can have your custom bathtub created in (almost) any color you'd like! Tyrrell and Laing can match any color in the RAL K5 color charts, meaning you can design a tub from our contemporary collection to fit any style you like. 
Which Bathtub Material is Best?
Hands down, InspireStone™ is the best bathtub material. This stone resin substitute imitates the look and feel of luxury stone, is warm to the touch, and maintains the heat of the water so you can soak longer.
It has an incredibly long life-span, and minor chips or scratches can easily be repaired. They have a gel-coat surface that increases their resistance to scratches, or minor damages that can occur during installation. InspireStone™ stone resin bathtubs are far and away the best bathtub material, whether you're designing a custom bathtub or choosing one of our elegant designs. 
Shop T & L Freestanding Bathtubs HERE