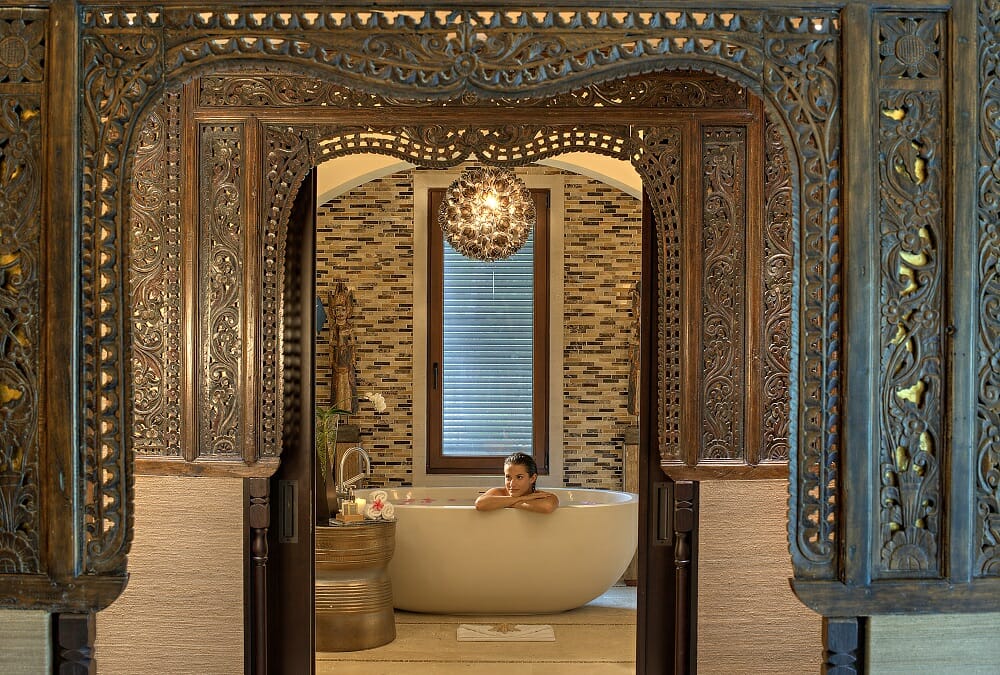 Ask any home designer or builder, and they will tell you that it's safe to say freestanding bathtubs aren't going anywhere anytime soon. Homeowners are wanting to create a spa-like experience in the comfort of their home and luxury hotels are continuing to specify freestanding bathtubs into their designs.
Over the years freestanding bathtubs have evolved and become a household necessity, and today they are used more than ever before! Plus, with endless customization options today, you are able to find a freestanding soaker tub that fits almost any design style and necessity. 
What is a freestanding bathtub? 
Put simply, a freestanding bathtub is a tub that can be placed freely anywhere. They are finished on all sides, and stand alone without touching any walls. Traditionally, freestanding bathtubs have been regarded as a high-ticket item, more recently they have become available at various price points.
A freestanding bathtub makes a statement in your bathroom design, catches your eye and creates a luxurious ambiance. But beyond purely aesthetic choices, freestanding bathtubs also make for the most comfortable and relaxing bathing experience, since they are usually deeper than other tubs, and designed with the bathers' comfort in mind.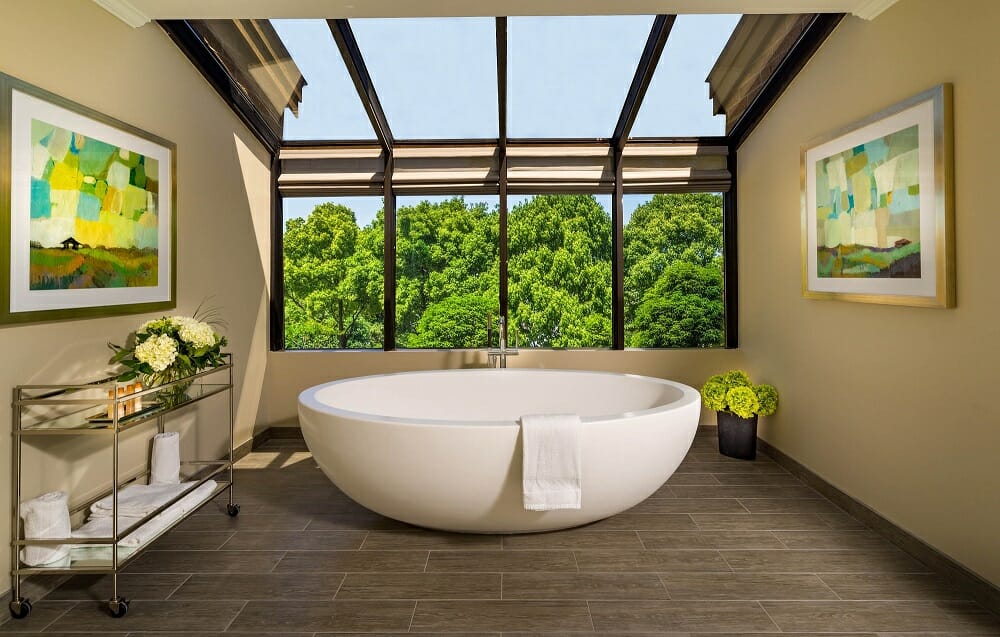 Are freestanding bathtubs comfortable? 
In short – yes! 
Tyrrell and Laing's freestanding bathtubs are ergonomically designed to fit the shape of your body to ensure maximum comfort throughout your soak. Not only that, but they retain heat longer to keep you warm, no matter how long you linger. You can learn more about what makes soaking tubs comfortable in this blog post.  
Where to buy a freestanding tub?  
Tyrrell and Laing makes it easy for any and everyone to browse and purchase freestanding bathtubs online, from the comfort of your own home – whether you're a homeowner, plumber, designer, contractor, or builder, you can conveniently shop all of our freestanding bathtubs online! 
Our site is complete with 20+ options for bathtubs in various shapes and sizes, and an array of finishes and colors, including a custom color option, plus various drain options! With Tyrrell and Laing, the opportunities are just as endless as our knowledge and customer support. If you're considering buying a freestanding tub, let one of our experts guide you through the process – we are always available to talk details and help you make your best purchase possible. 
Our bathtubs are constructed for both beauty and durability, ensuring years of reliable service and enjoyment. Let our bathtub experts help you find a bathtub to perfectly match your desires and budget. Click here to get in touch with our team.
Shop our luxury freestanding bathtubs HERE