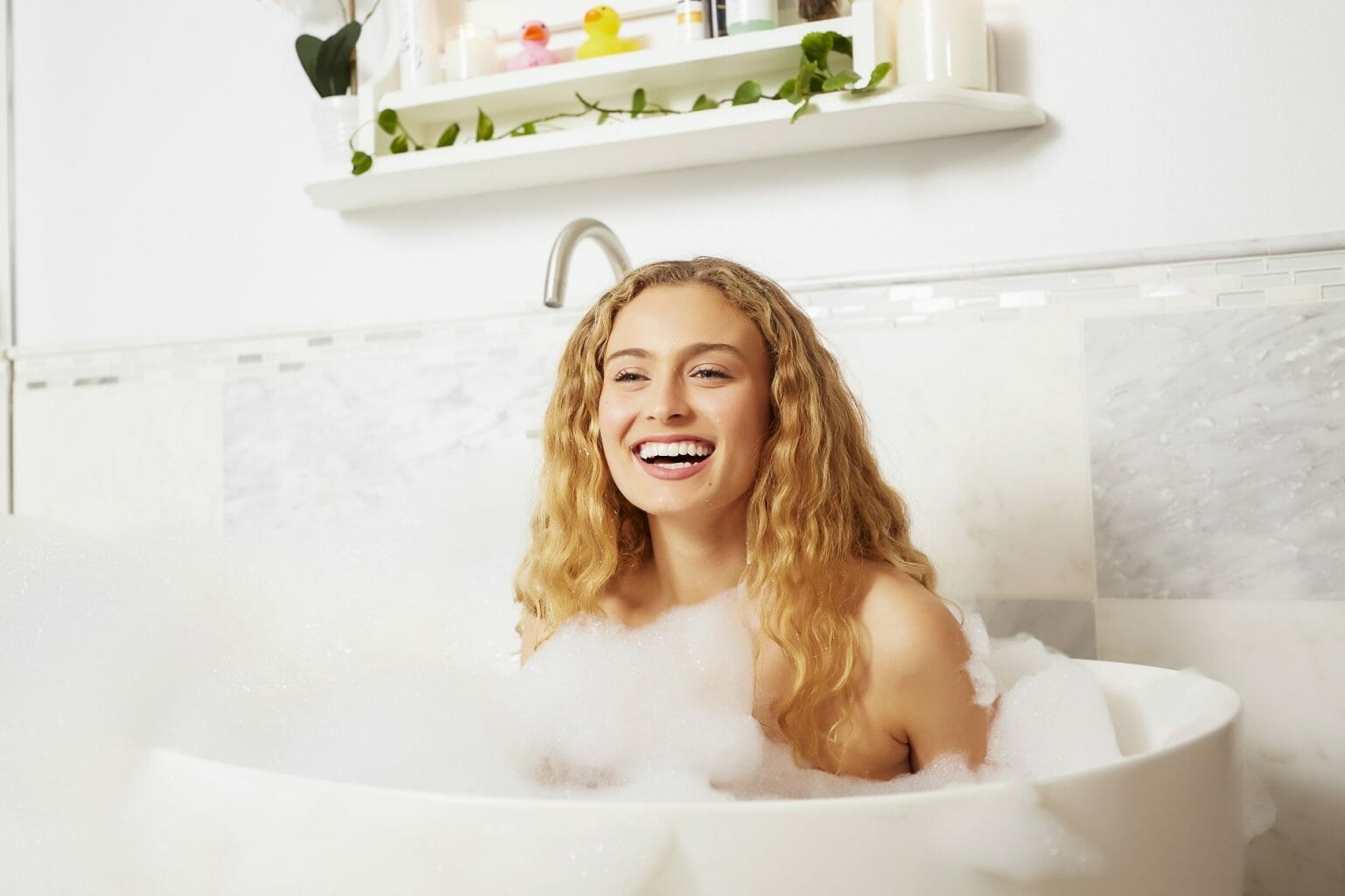 Today we are spotlighting the most comfortable one-bather bathtub on the market, that brings the perfect space-saving luxury to your small or alcove bathroom. 
To top off the beauty of this bathtub, it was carefully and meticulously designed by Tyrrell and Laing founder, Glyn Laing. 
In 2005, Glyn knew it was time to act on her long-time vision of raising the bar in the luxury bathing industry, so she started T & L International, Inc. Part of that vision included replacing the boring, dated, and cheap-looking drop-in bathtub that has unfortunately become the standard. That's where today's spotlight bathtub, The Rosebud, fits in.
Shower With a Freestanding Bathtub
One of Glyn's main goals in designing the Rosebud Bathtub was to replace that "standard" tub we are all familiar with. To ensure it still made sense to add a shower, she chose to move the drain to the end of the bathtub rather than leaving in the middle, and flatten the bottom slightly so you can still stand comfortably. 
Many don't realize that there are other, more beautiful and luxurious options available for shower tub combo bathtubs – like Rosebud. 
Now, it's time to kiss those old drop-in bathtubs goodbye, and upgrade to a luxurious freestanding bathtub instead. 
Stand Alone Bathtub for Small Bathrooms
Not only does the Rosebud make a beautiful upgrade for your shower tub combo, it is also the ideal bathtub for one bather. Featuring graceful back support, the Rosebud ensures an unforgettable bathing experience just dripping in comfortable, beautiful luxury. 
Create a personal spa experience in the comfort of your home by turning your bathroom into the perfect place to relax, unwind and escape. For more inspiration, see the Rosebud installed in a private residence below. Then, order your Rosebud tub at this link.