Titan Stand Alone Soaking Bathtub
Ultimate Bathtub Relaxation
Contemporary Designer Tub
The Titan stand alone soaking bathtub has generous soaking space for optimum bathing and relaxing. 
Its serene curves set the scene for a charming retreat. Designed to provide a comfortable, freestanding bathing experience. The modern design allows users to recline or lean back, promoting enhanced relaxation and rejuvenation.
Our Oval Freestanding Bathtubs are the perfect solution for those who want more room in their bathroom or those that want an extra roomy bath without having to give up precious floor space.
Pairs perfectly with our Contemporary Basins.
Hand-crafted in T & L's proprietary InspireStone® stone composite material. Easy to clean, stain resistant, warm to the touch, and retains the heat of the water for a longer soak.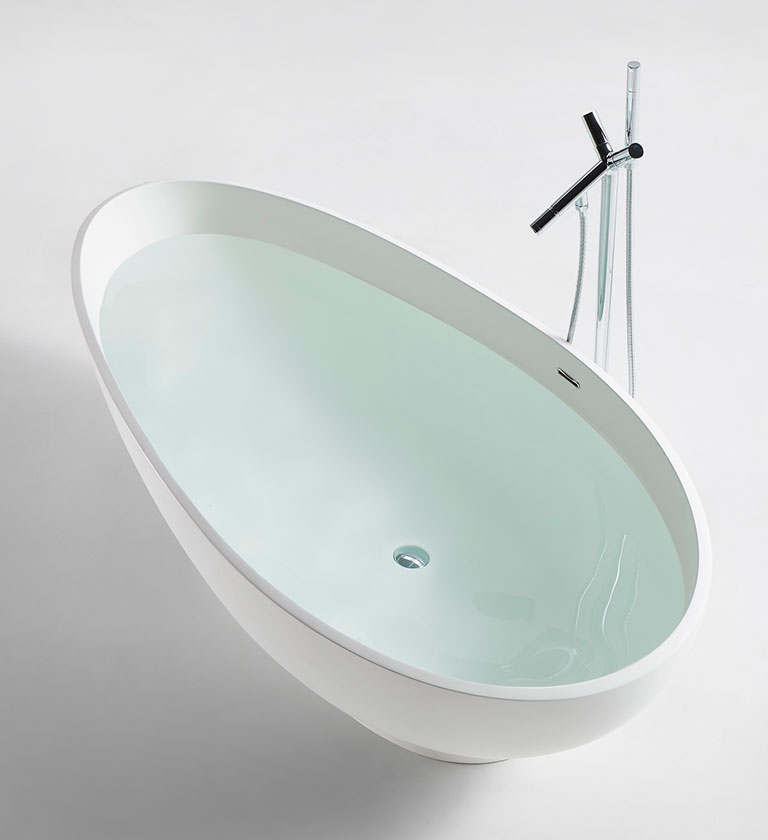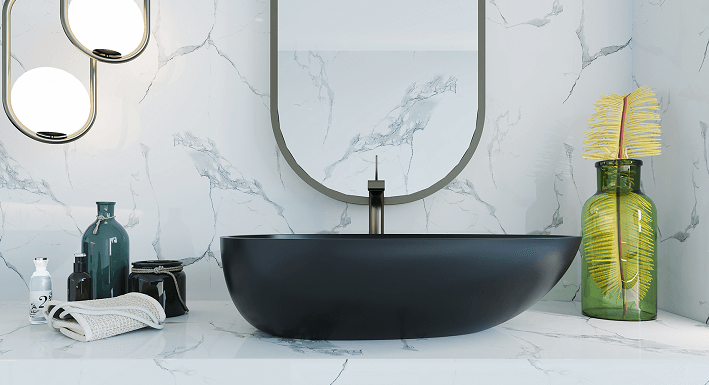 Solid Black Bathtubs and Basins
T & L created the Contemporary Bathtub and Basin Collection to be able to offer striking colors and finishes to your bathroom design. 


With sleek designs and durable, seamless construction, our freestanding basins are available in a wide variety of shapes and sizes. 
They fit directly on a vanity slab, can be semi-recessed or under mounted.
Our beautiful black finishes provide a timeless sophistication to your bathroom design. 
A black freestanding bathtub is certainly a statement piece. It sets the stage for a dramatic hand-crafted work of art. 
Titan Stand Alone Bathtub Specifications