Oasis Soaking Undermount Bathtub
The Oasis rectangular soaker undermount bathtub is the ideal solution for renovating and upgrading your current alcove shower or dated bathtub. 
This elegant tub is a one-piece solid construction and features a sloped back for a long relaxing soak.
Made in T & L's proprietary InspireStone™ stone composite material. Our finishes are soft to the touch and retain the heat of the water.
Our beautiful black finishes provide a timeless sophistication to your bathroom retreat. Our classic white finishes are inviting and revitalizing. 
You will love your new T & L Bathtub regardless of whether you choose a traditional color scheme or a trendy one.
Pairs perfectly with our Contemporary Basins – bring your bathroom to life!
Are you a designer? Custom size options are available for projects, please contact us so we can assist.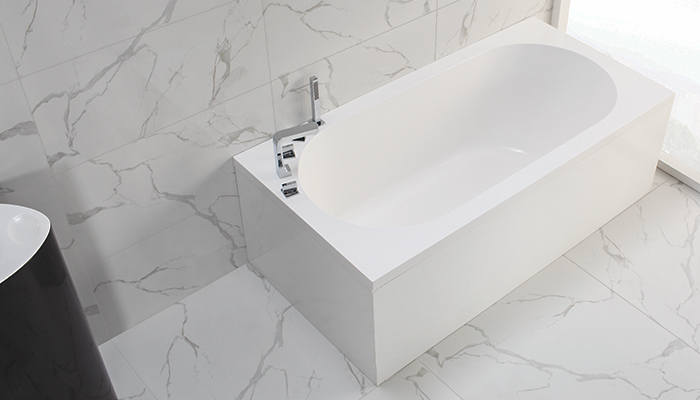 Oasis Undermount Bathtub Specifications