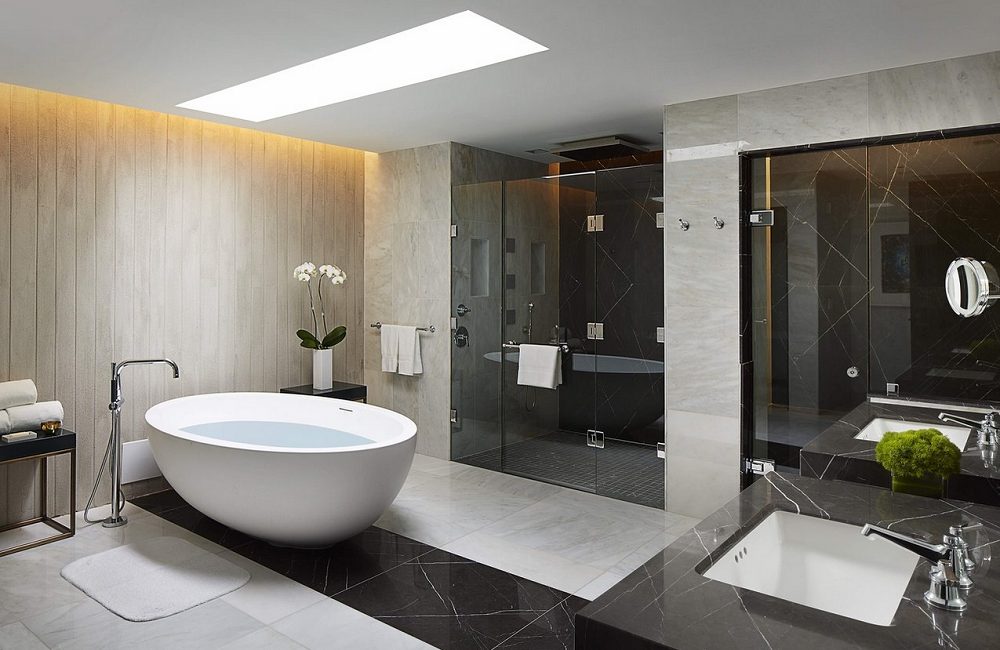 Bathtubs are not just a place for bathing – they're a statement of luxury and style. 
Today, we're thrilled to introduce you to the crown jewel of our Deluxe Collection, the Imperia Luxury Freestanding Bathtub. This two-person bathtub is a harmonious fusion of sophisticated design, cutting-edge technology, and ultimate relaxation.
Immerse Yourself in the Grandeur Imperia
Our Imperia bathtub is not just grand in size, but also grand in its appeal. It holds the esteemed title of being the largest bathtub in our Deluxe Collection and has consistently been a best-seller, closely rivaling its counterpart, the Oceanus.
Designed with dual bathing in mind, the Imperia has evolved into more than just a two-person sanctuary. It's also the go-to choice for tall individuals, becoming a favorite for basketball and football players seeking a soak that suits their stature.
Two Person Bathtub with Luxurious Jets
For those who crave an indulgent air massage while they soak, we proudly offer the Imperia bathtub with an advanced jet option.
Remote Hot Air Massage System: Gone are the days of traditional jacuzzi tubs. Our modern system uses tiny pin holes located at the base of the bathtub, releasing hot air that offers a rejuvenating massage experience.
Heat-Retaining Jets: Not only do the jets provide a calming massage, but they also ensure the water remains warm for an extended period, intensifying your relaxation.
Concealed and Self-Cleaning: This system can be housed in a nearby cabinet, maintaining the sleek look of your bathroom. And the best part? Our jets are self-cleaning. Upon turning them off, they automatically blow air out, ensuring maximum hygiene.
Two Person Tub Dimensions
Length: 76"
Width: 45"
Height: 24"
The Imperia features a distinctive center drain, adorned with our custom twirl design, exclusive to this collection. Moreover, our bathtubs elegantly incorporate an internal overflow system, eliminating any external piping, ensuring your bathroom's design remains impeccable.
A World-Renowned Luxury Experience
The Imperia isn't just a favorite among private homeowners; it's a chosen luxury in some of the world's most renowned resorts and estates, including:
Four Seasons Resort, Punta Mita, Mexico

London West Hollywood, CA

Grand Traverse Resort and Spa, Michigan

Park Hyatt, Hyderabad, India

Virgin Limited Edition, Necker Island

The iconic Laughton Estate / Harold's House in California
…and countless private residences worldwide.
If you're seeking to elevate your bathing experience, look no further than the Imperia. 
Whether you're a couple looking for a shared soak, a tall individual desiring ample space, or simply someone with an eye for luxury, the Imperia stands as a beacon of unparalleled luxury in the world of bathtubs. Immerse yourself in the world of Imperia today.