Enhance your Daily Bath Ritual
The Eros freestanding contemporary bathtub is inspired by our Traditional Bathtub. The simple, clean lines of this soaking tub create both a modern and traditional atmosphere.
Made in our proprietary InspireStone™ stone resin material. Our materials do not contain acrylic and are stain resistant and soft to the touch. 
T & L InspireStone™ looks and feels like real stone without the excess weight. Feel free to contact us for samples!
The Eros bathtub can be installed as a freestanding bathtub or as a stylish upgrade to your existing bath/shower combo.
Modernize your bathroom design with our innovative Onyx or Calcutta Bathtub finishes, available in our online store.
Pairs perfectly with our Contemporary Basins – bring your bathroom to life!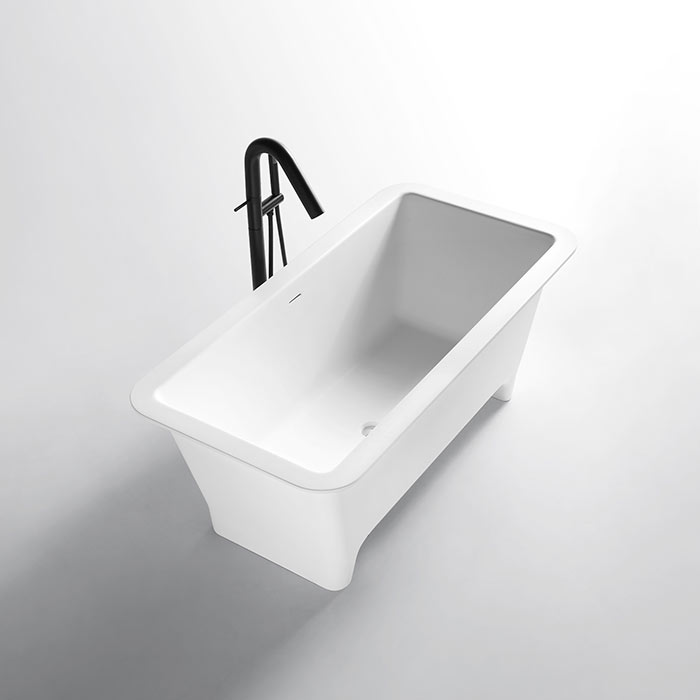 "Glyn is extremely personable and helpful with all aspects of the ordering process, and their tubs are far superior than the standard acrylic tubs that dominate the market. We are very satisfied with our purchase!"
"The entire team at T&L was a pleasure to work with and they helped make the shopping experience simple and easy. I highly recommend a T&L tub!"
"The ladies at T&L we're so helpful in finding the right rub for us! We loved the individual time and attention they provided us. Our bathroom is now my absolute favorite room in the house. We get out so many compliments on the tub. Not to mention it is amazing what a soaking tub can do for the soul."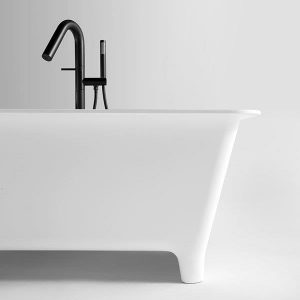 Enhance your bathing experience with T & L's Eros freestanding soaking bathtub. This rectangular shaped bathtub is hand crafted for ultimate comfort and luxury.
Our Contemporary Bathtub Collection offers a wide variety of bathtubs such as our Pacifique Slipper freestanding bathtub. 
If an oval freestanding bathtub is more suitable for your bathroom design – our Athena Bathtub which is available in two sizes that are comparable to the Eros Soaker Bathtub.
Eros Bathtub Specifications