Bianca Stone Resin Freestanding Bathtub
The T & L Bianca freestanding bathtub offers a luxurious soaking experience for two. Ergonomically designed with your bathing needs in mind. 
The combination of traditional elegance and modern practicality, this classic soaking bathtub is the ultimate in luxury. The deep soak design allows for a relaxing and restorative bath experience which is perfect after a long day.
Take your bathroom design to new heights with our solid black bathtub options. Partnered with our black basins, your bathroom will be transformed into an incredible oasis. 
The Bianca is available in solid black or classic white, Onyx or Calcutta, please visit our shop for details.
Complete your bathroom design with our Contemporary Basins.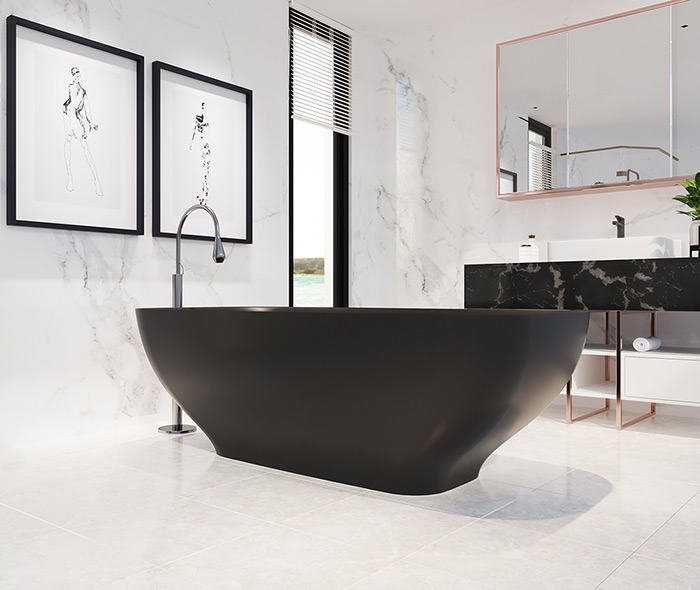 "I had always been a shower addict, and purchased the bathtub only because of its design and elegance. I tried it once, and instantly became addicted to daily baths. It is the most comfortable tub I have ever sat in. The curve of the tub matches the design of the human body. And have I mentioned that it is gorgeous?"
"We've had your tub for five years now and it looks like it did they day we purchased it for our new home. We've had countless people comment on how amazing it looks. We'll likely build a country cabin next year and will definitely be getting another. Thanks for making such a great product and providing exceptional customer support!"
"Tyrrell & Laing International has been an amazing company to work with. Their products, customer service, and attention to detail is impressive. I highly recommend them."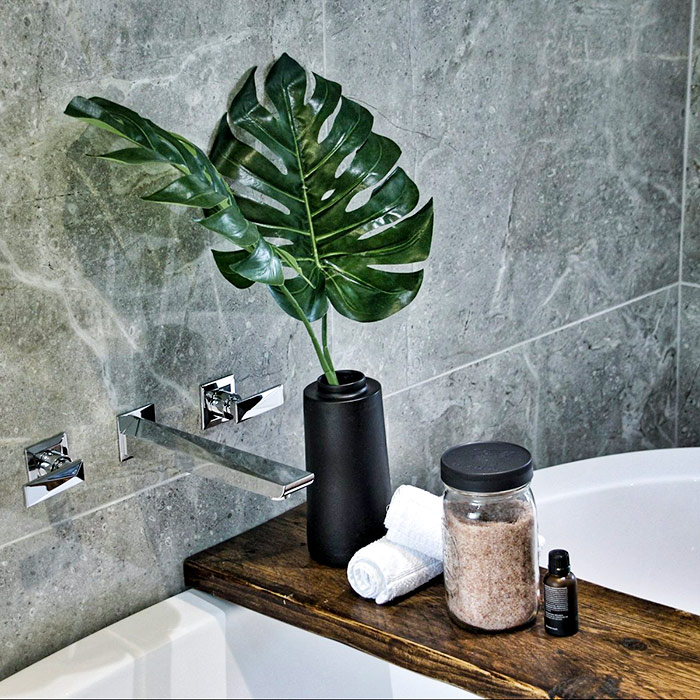 Contemporary Bathtub Collection
Our Contemporary Bathtub Collection was meticulously created to offer a wide variety of designs, sizes, and colors for your bathroom oasis. 
We've designed our Contemporary Bathtubs with comfort in mind. We have spent years perfecting the bathing experience so you can completely unwind while enjoying your time in a T & L Bathtub.
Available in black and white in matte and gloss options. 
Our onyx and Calcutta bathtub finishes are perfect for creating a serene focal point in your bathroom.
We have enhanced your purchasing experience by adding our online shop for convenience.
Bianca Bathtub Specifications