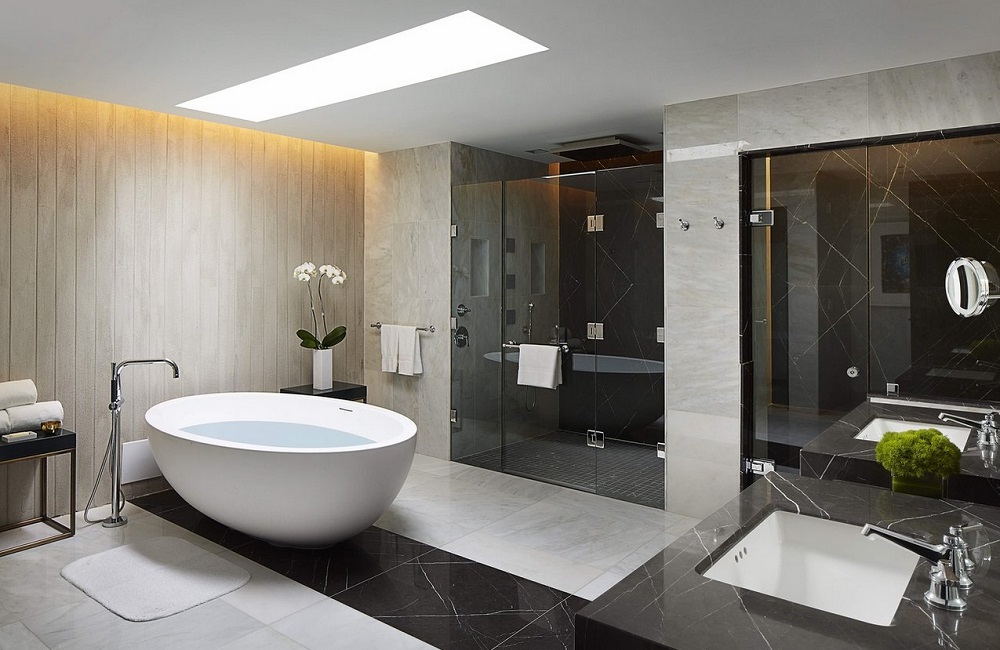 When it comes to luxury bathtubs, the material, craftsmanship, and origin matter. Tyrrell and Laing International takes pride in offering the highest quality freestanding bathtubs, entirely made in the USA. 
Our commitment to quality, sustainability, and boosting the local economy makes us a top choice for luxury homeowners and prestigious hotels like the Four Seasons and Ritz-Carlton.
Supporting USA-Made Products
Everything from manufacturing to hand-finishing and crating is executed by local workers in the United States. This not only allows us to contribute greatly to the economy and create jobs, but it also gives us the advantage of stringent quality control at every stage of production.
According to recent studies, about 65% of US adult consumers intentionally buy USA-made products. Further, nearly 48% are willing to pay extra for the assurance of quality and local manufacturing. Our made-in-the-USA bathtubs align perfectly with these consumer preferences, offering not just luxury but a sustainable choice.
Quality That Speaks for Itself
We hold a firm grip over quality control, ensuring that each bathtub meets the high standards synonymous with our name. When you choose a Tyrrell and Laing International bathtub, you're opting for a luxury product that's crafted to perfection.
Best-in-Class Customer Service
Our USA-based operations allow us to provide exemplary customer service. Whether you're a luxury homeowner or a hotelier looking for multiple installations, you can expect personalized, immediate service from our dedicated team.
Locally-Sourced Products for Eco-Friendly Luxury
Our commitment to the environment is as strong as our commitment to quality. We use locally-sourced, sustainable materials for all of our signature InspireStone® stone resin luxury freestanding bathtubs.
From Homes to Hotels: USA-Made is All Over the Globe
Initially designed to appeal to luxury homeowners, our Deluxe bathtubs soon found their way into luxury hotels such as the Four Seasons, Ritz-Carlton, and Park Hyatt, thanks to their unparalleled quality and aesthetic appeal.
Our Deluxe bathtubs come in nine different sizes, predominantly oval-shaped, with the exception of our unique Linnia and Rosebud designs. Some fan favorites among our extensive range include the Oceanus, Imperia, and Slipper bathtubs. Explore more about these specific models below:
Choosing a Tyrrell and Laing International's bathtub is an investment in quality, luxury, and sustainability. 
Made entirely in the USA, we offer a range of products that not only epitomize luxury but also contribute to the local economy and environment. Make the sustainable, high-quality choice today with a bathtub from Tyrrell and Laing International.
For more information or to begin your journey to ultimate relaxation, visit our official website.