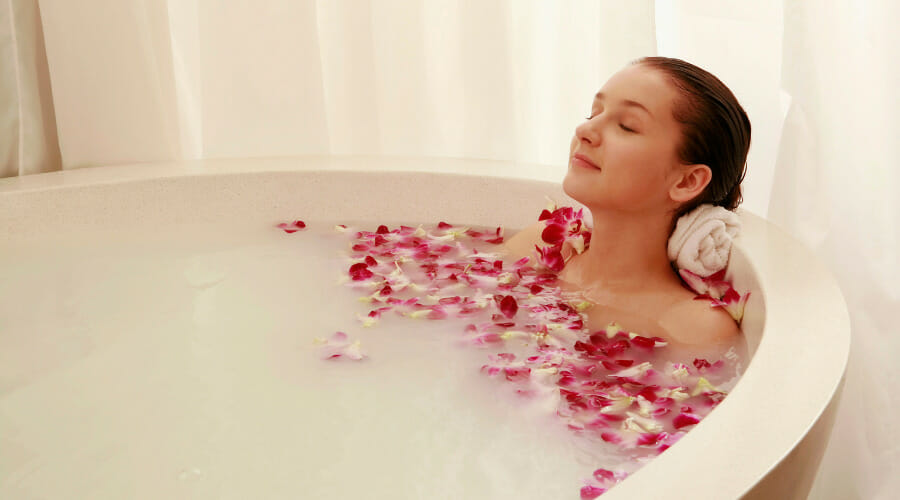 I think it's safe to say that freestanding bathtubs aren't going anywhere anytime soon. Over the years freestanding bathtubs have evolved and become a household necessity. The first bathtub was invented by John Michael Kohler in 1883. He took a cast-iron horse trough and added four feet to the bottom of it. He then finished it off with enamel. The variety in styles, colors, and materials are almost overwhelming in today's world. I can only imagine that Mr. Kohler would be blown away by the options readily available to us now.
Trending: Soaking Tubs
Soaker bathtubs have gained even more popularity over the last couple of years because people were feeling the need to be warm, secure and safe. Due to an increase in stress our population has experienced due to the pandemic (amongst other things), the bathtub became a safe haven, a sanctuary in their home and a place used to decompress and destress. People also spend more time at home, and feel the need to create a beautiful space they can enjoy.
Bathtubs are known for reducing stress and anxiety and boosting your mood, it's no surprise the demand has increased. It is projected that the global freestanding bathtub market size will increase by 5.4% by 2028, estimating USD $4516.8 million. The global bathroom accessory market is expected to grow at a CAGR of 10% by 2028. These forecasts solidify the increased popularity of freestanding bathtubs for the future.
Homeowners are wanting to create a spa like experience in the comfort of their home and luxury hotels are continuing to specify freestanding bathtubs into their designs.
What's the Purpose of a Soaking Tub?
The purpose of a soaker tub is to be completely covered by water. The difference between a soaking tub and a regular tub is that soaker tubs are designed for long, comfortable soaks so they tend to be deeper. Standard tub depths are approximately 12″ of water, soaker tubs typically have  soaker depth of 14″or more so that you are completely submerged. So, you are completely submerged, now what? There are so many benefits to soaking in a tub!
Relaxation: First and foremost soaking in a tub transforms your physical and mental state into relaxation. It serves as a stress reliever without having to leave your home.
Better Quality Sleep: Soaking in a tub relaxes your muscles (and mind). Taking a bath before bedtime ensures a more sound night of sleep.
Pain Relief: Pouring a cup of Epsom Salt in your bathtub once a week reduces muscle inflation and chronic pain. The Magnesium in Epsom Salt is great for relieving sore muscles, headaches, and inflammation.
Lower Blood Pressure: Many people see their blood pressure go down when they soak in a warm bath.
Healthier Heart: When a person is immersed in warm water their heart is working harder and more efficiently – much like when they are exercising.
Be sure to soak every day!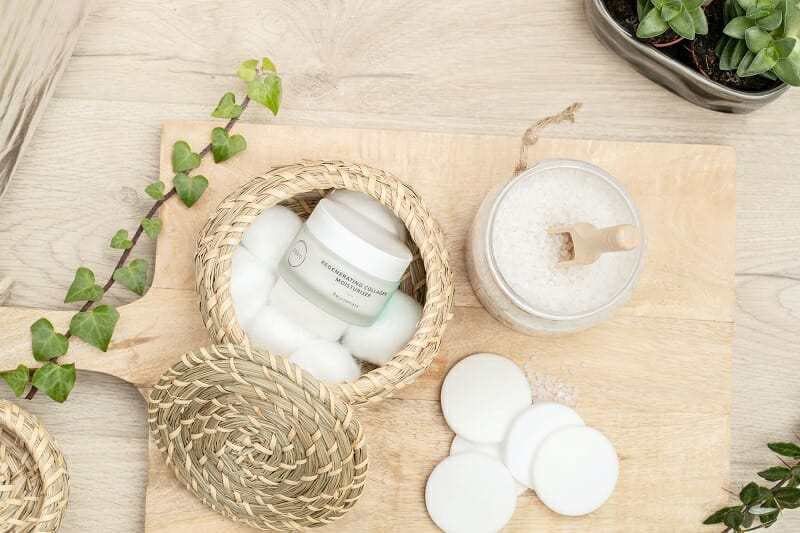 Sources: Wicz.com
Shop T & L Bathtubs HERE